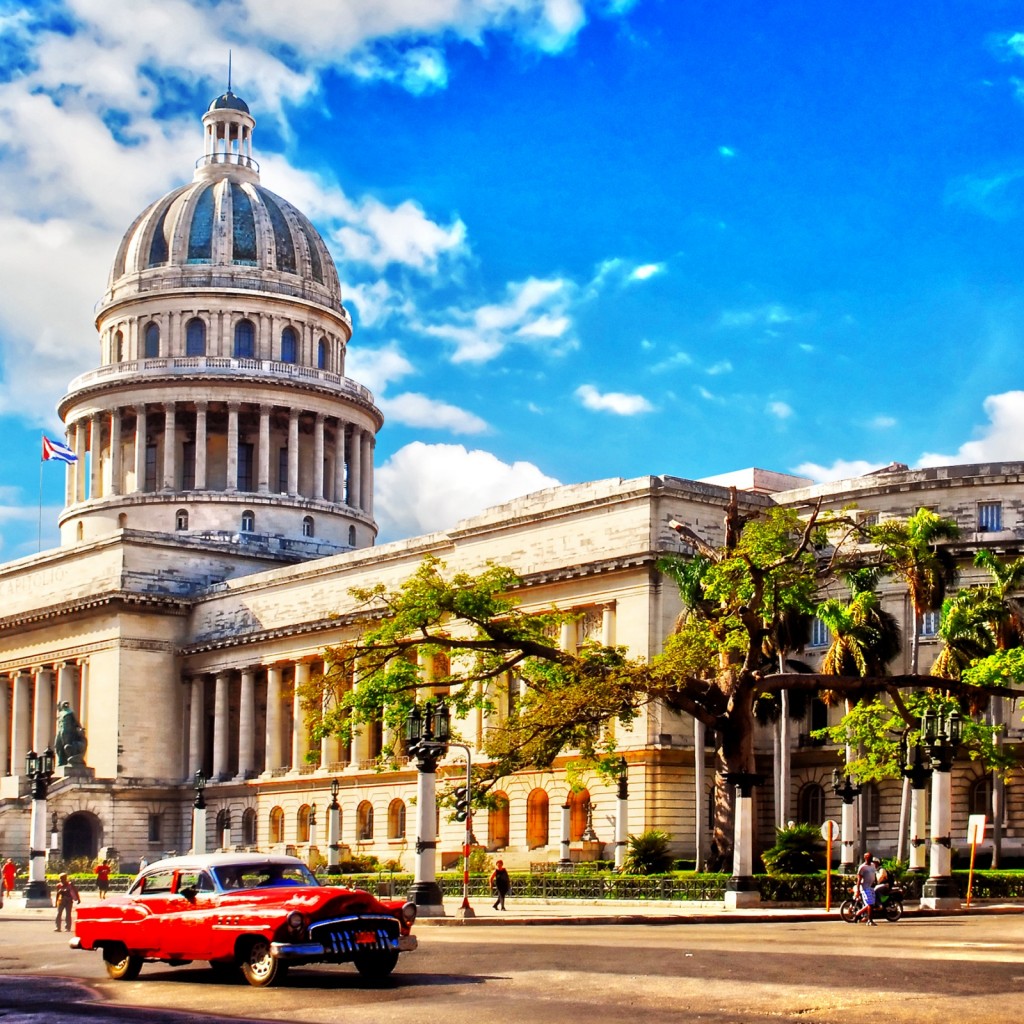 Monday night in Miami, Alan Gross, an American citizen held in Cuba by the Castro-led government for five years, spoke at the inaugural fundraiser for New Cuba PAC, a political action committee created to push for the end of the 53-year U.S. economic embargo against the communist island nation.
"It was a magical night," said James Williams with Engage Cuba, a new nonprofit advocacy group created in tandem with the new PAC. "It really felt in many ways that history was being made in that room."
Gross was detained in December 2009 and held until this past December. He was accused of delivering prohibited communications equipment to Cuba's Jewish community as part of a United States Agency for International Development program to spread Internet access in the country. Cuban officials consider USAID activity in Cuba to be illegal and charged Gross with crimes against the state, refusing to let him go as his health deteriorated.
Despite that treatment, Gross has become one of President Barack Obama's biggest cheerleaders when it comes to advocating for closer relations between the two nations. "After all he's gone through, he still thinks it's the right thing to do. It was powerful," Williams said.
Though it's still in gestation Engage Cuba is about to launch its efforts to push for the end of the sanctions against Cuba. Its leadership include officials who have worked with Republicans and Democrats. Senior adviser Steven Law is the current president of the American Crossroads, the political action committee co-founded by Karl Rove. Former George W. Bush aide Kirsten Chadwick will lobby the House to reverse the sanctions, while Billy Piper, a former aide to Senate Majority Leader Mitch McConnell, will manage Senate lobbying, as initially reported by The Wall Street Journal.
It also has Democratic operatives such as Luis Miranda, former White House director of Hispanic media under President Obama.
Williams was until just recently the public policy director in the D.C. office for the Trimpa Group, a progressive consulting group working with philanthropists on issues such as health care, gay rights and the environment. He said he had been working on the Cuba issue prior to the president's announcement in December that the two nations were to resume diplomatic relations, but said that everything has changed since then.
"You had Patrick Murphy coming out in favor of this, where he has been a major recipient of the hardline PAC money, and is now sort of emblematic of the people looking into the future," Williams said of the South Florida Democrat now running for U.S. Senate in 2016.
Williams says he was surprised by how many Republicans lawmakers didn't have  much of an opinion about the embargo previously. "We started meeting with them, and they were all open-minded. Most of them come to the position that the policy we've had hasn't worked, and so they're grappling with what another solution should be," he said. "Our job is really is to bring voices together to educate them what a smarter strategy should be."
No other U.S. city  has as much invested in the sanctions ending than Tampa. Bay area U.S. Rep. Kathy Castor championed the effort since she visited the island two years ago. Tampa City Council recently voted to request that a Cuban consulate be built in Tampa, and that any major diplomatic announcement be made from there.
In late March, Treasury Secretary Penny Pritzker was the keynote speaker at a half-day long meeting sponsored by Castor, Tampa International Airport and the Greater Tampa Chamber of Commerce to explain what new policies on Cuba mean. She said restoring diplomatic relations is about "helping to build an economic future that empowers the Cuban people, develops a genuine Cuban private sector, and creates new opportunities for Floridians and all Americans to do business with the people of an island just 90 miles off our coast."
She also said the Commerce Department is playing a leading role in facilitating more travel to the island and to open the door to more exports: "Our new policy allows American firms to increase exports of goods like agricultural products, medicines and medical devices, and building materials, to an untapped market."
Williams called the movement in Tampa to take the lead with Cuba "inspiring."
The Chamber is scheduled to take a group to Cuba this month.
Williams said Engage Cuba doesn't have a firm timetable on when it expects Congress to vote on the sanctions, but thinks its work can be a catalyst in accelerating that process.
"Our strategy is to be as nimble and pragmatic as possible about what can move, so I think what's most likely is it will be death by 1,000 cuts, and we'll start chipping away at it, " he said. "I think what's most likely is to have a series of pieces of legislation over time that start to carve out further and further sanctions, particularly with travel."
However, opposition to the Castro-led government still runs feverishly in other parts of Florida, and not just Miami. The Florida Legislature voted during the recent session to pass a "memorial" opposing normalization and the opening of any Cuban diplomatic office in the state. Last month Miami-Dade area GOP U.S. Rep. Mario Diaz-Balart proposed legislation that would block new flights and cruise ship travel to Cuba.