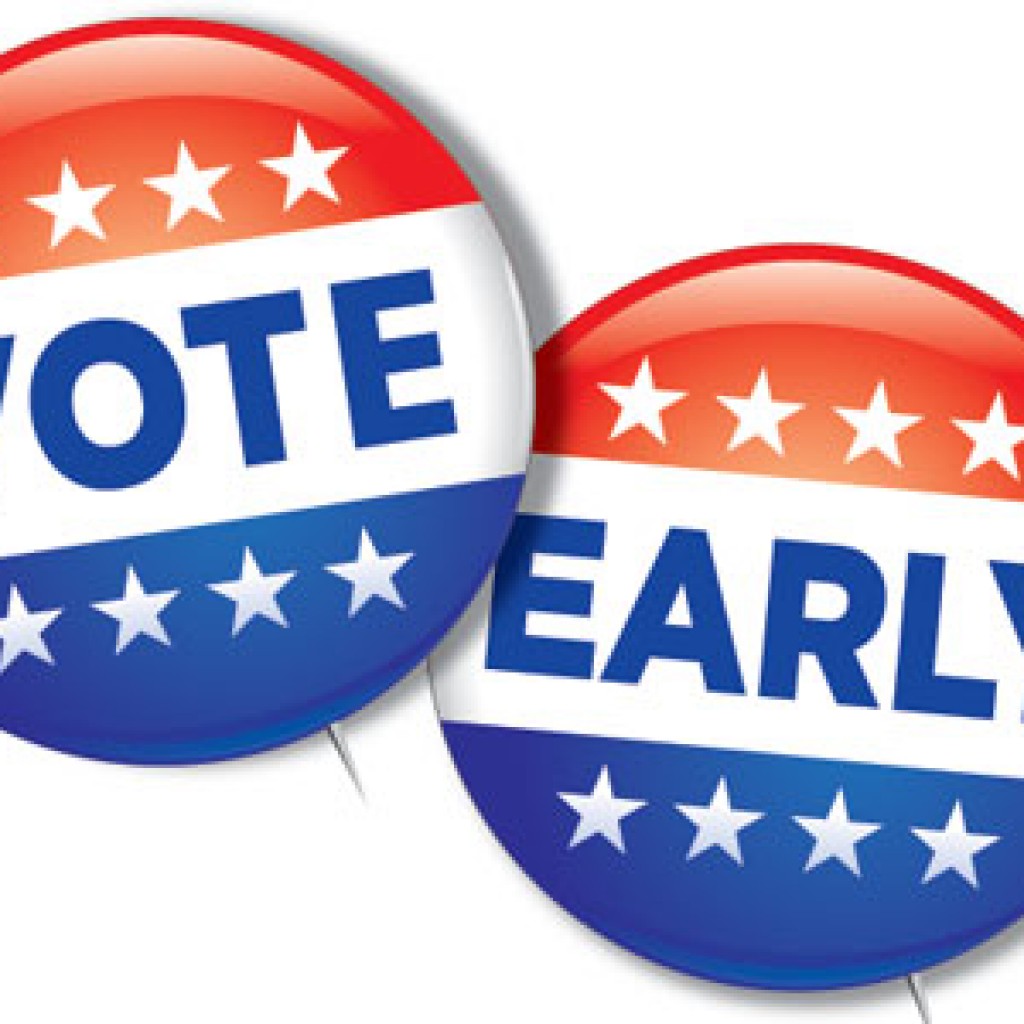 As early voting in Jacksonville enters its third day, Duval Democrats maintain an advantage in that turnout, but Republicans' vote by mail advantage still offsets it.
As of noon on Wednesday, the GOP lead was 2,006 votes. A total of 19,550 Republicans have voted, as have 17,544 Democrats. Meanwhile, 4,997 NPA voters are in the mix, a number that dwarfs the Republican margin.
Democrats had a strong first early voting day Monday, but momentum in traditionally Democratic districts stalled on the second day, while momentum in Republican strongholds held strong.
In terms of Democrat sinecures, Gateway, Highlands, and the Legends Center on Soutel all saw declines from day one to day two, with the most dramatic turnout decline coming at the Legends Center, which went from a 278 vote Monday to just 158 votes on Tuesday.
Early Voting locations in Republican areas, meanwhile, showed gains. Pablo Creek, South Mandarin, Southeast, the Beaches, and San Marco all showed day to day gains.
Both mayoral campaigns have events planned this week to drive early voting. The Lenny Curry campaign on Thursday evening will have a grand opening at its new campaign office in Avondale, where former Mayor John Delaney will offer remarks.
Meanwhile, the Alvin Brown campaign has an event of its own, an Early Voting Block Party featuring the national entertainer Tom Joyner, on Friday between 11:30 a.m. and 1:30 p.m. near the Gateway early voting location.
In addition to Joyner, whose morning show has been a staple on urban radio locally and nationally for years, the block party is to feature Demetria McKinney from House of Payne, U.S. Reps. Corrine Brown and  Cedric Richmond of Louisiana, and other special guests, in addition to music and food.
The event will be presented by Angie Nixon's Moxie Group along with the Duval Democratic Party, and should be similar to the March event that brought U.S. Rep. James Clyburn of South Carolina and cultural commentator Michael Eric Dyson to town during the early voting perion preceding the First Election.