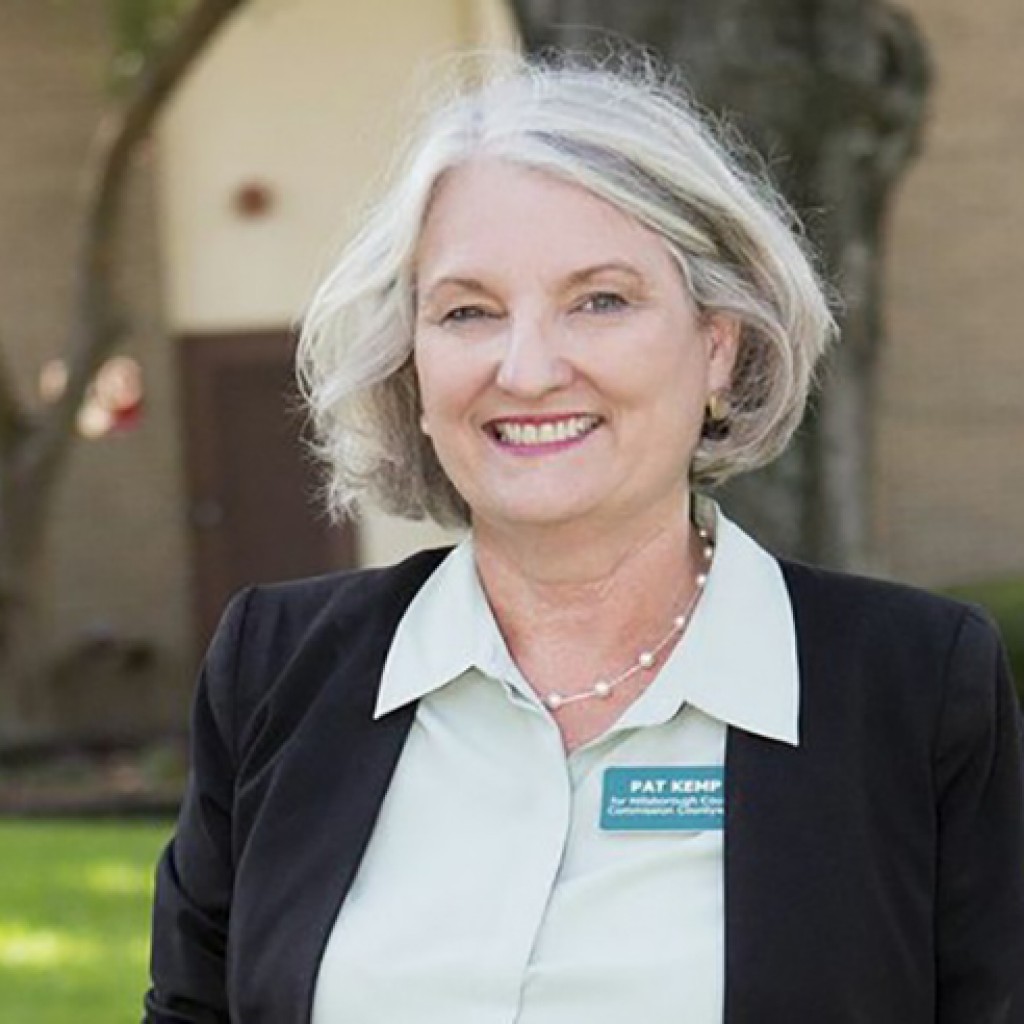 In the Hillsborough County fundraising totals this week for the 2016 election, the contrast was stark between Democrats Pat Kemp and Brian Willis for the District 6 county commission race.
Willis announced raising $45,357 in April, which his camp said is the third-largest opening month of fundraising for a county commission candidate in the past decade.
Impressive stuff. Especially when compared to Kemp's total: $1,350.
"I'm not on the same timetable as he is," Kemp told Florida Politics  on Tuesday. Kemp said her intention is to start her formal campaign next month, when she holds a kickoff fundraiser June 4 at the law office of attorney Dale Swope in Ybor City. "I've been doing a lot of grassroots campaigning, and I'm not worried about raising the money to do a campaign. I've already shown that I can do that."
Certainly it is extremely early in the race for the Democratic nomination in District 6, with more than a year before the August 2016 primary. Starting out early can be important for a relatively unknown candidate, though, and Willis has never run for office before. In fact, Kemp says it's a "good strategy" on her opponent's part.
Kemp has run twice for office in the past five years. She scored a near upset victory last year against the much better-known and -financed Al Higginbotham in the countywide District 7 race.
Kemp entered that race very late, not until April. She was challenged by fellow Democrat Mark Nash for the nomination, but easily defeated him in August, something she noted Tuesday when asked about her current competition.
"I know he's viable candidate," she said of Willis, a 32-year-old lawyer who has been active in Hillsborough County politics the past several years. She adds, though, that "Mark Nash out-raised me (financially) and talked a lot about that a lot, and I ended up beating him in most precincts." (She beat Nash 65-35 percent).
Kemp says she knows she needs to raise money to be competitive, but says that's not what's going to decide the race.
"Al Higginbotham outspent me four to one, and had two years (of campaigning) on top of me. I'll have the money when I need it," adding that she didn't intend to start fundraising this early in the cycle.
She said she'll also announce a list of people endorsing her next month and that she's just now setting up a campaign infrastructure.
Kemp is a lawyer who has worked on a variety of public policy causes over the years. She's also was an aide to state legislator Sara Romeo and to Kathy Castor when she was on the county commission.
"It's still extremely early," she said. "I have some people saying to me, 'What are you starting up now for?'"