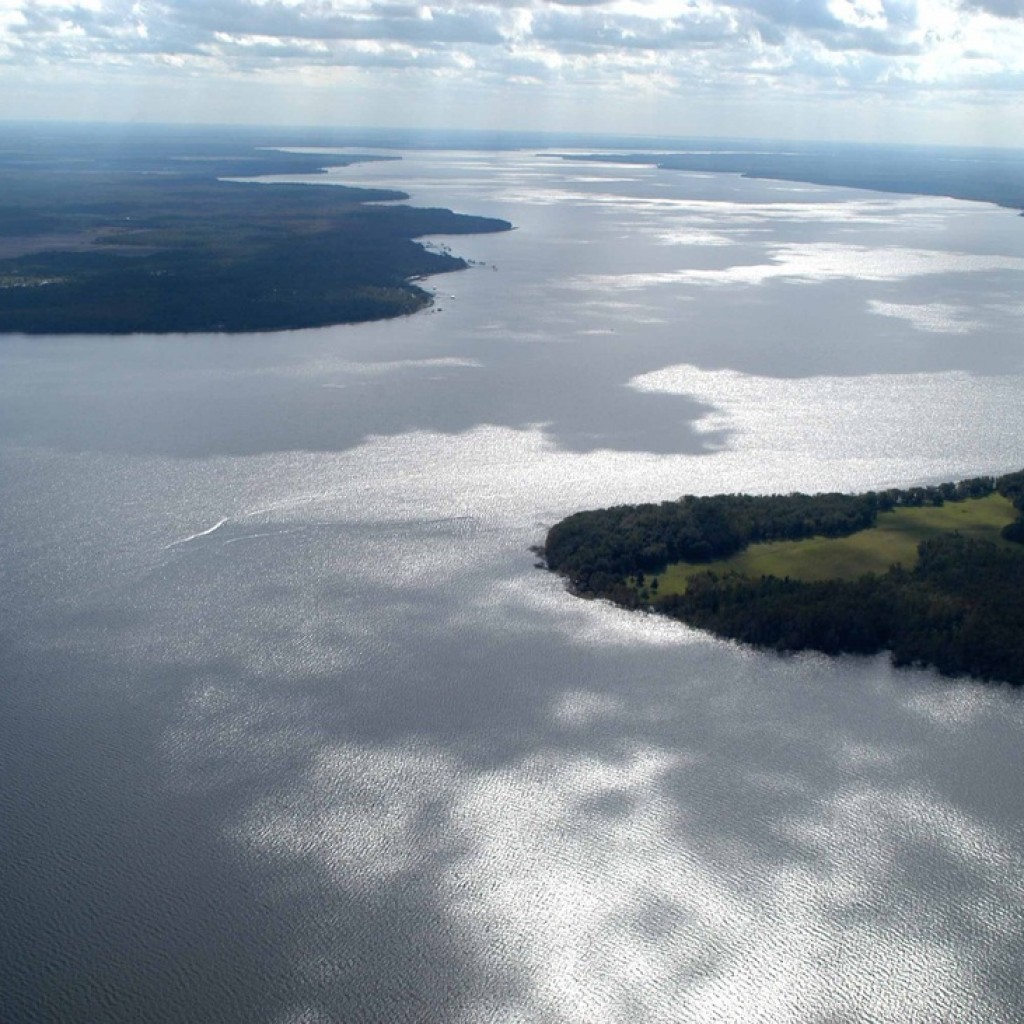 DEP Secretary Jon Steverson says he has never fired anyone for enforcing the law. Yet his fingerprints – or at least tacit backing – are all over the ouster of top staff at the St. Johns River Water Management District.
The resignations of Executive Director Hans Tanzler and four top staff members at the district, based in Palatka, has prompted criticism from environmentalists and newspaper editorial writers about political interference from Tallahassee.
Dinah Voyles Pulver of The Daytona Beach News-Journal reported on May 8 that the departures prompted concerns that Gov. Rick Scott and his administration may be working to further limit the agency's power and authority.
"On March 24, I met with Hans (Tanzler), at which time he informed me he was going to resign," Robert Christianson, director of the district's strategic planning and financial services division, told the News-Journal. "He also shared that the secretary of DEP informed him that the administration wanted a new culture in the leadership of the St. Johns district and that other senior staff would be let go."
Former water district board member Richard Hamann said the moves were part of a pattern by Scott's administration.
"They want to make the districts instrumentalities of DEP, and thus, the governor's office, and they definitely want them to be reduced in terms of their influence," said Hamann, an attorney in the Center for Governmental Responsibility at the University of Florida.
But John Miklos, agency chairman and Orlando consultant for developers on environmental matters, described the departures as a common trend when a new executive director arrives, according to the Orlando Sentinel.
"To act like it's some kind of conspiracy is asinine," he said in a May 21 article.
Similar house-cleaning occurred five years ago at DEP soon after Scott took office. Steverson became a DEP special counsel and a deputy secretary overseeing water management district policy and budgets.
All five chiefs of the state's water management districts had resigned by March 2012, when Doug Barr left after 20 years as executive director of the Northwest Florida Water Management District. Steverson replaced Barr, then was tapped by Scott this past December to lead DEP.
During a Senate confirmation hearing in April, Steverson was asked by audience member Amy Datz of the Florida Democratic Environmental Caucus whether he could change the mindset at DEP, where she said employees fear for their jobs because they are enforcing state environmental laws.
"No, I have never fired anyone for enforcing the law, not for any job I have ever held," Steverson responded to the Senate committee. "First and foremost I will always follow the law.
"I have never engendered a spirit of if you don't do this the way I said, you're gone. Or if you follow the law, you're gone."
He began to explain further but was cut off by Sen. Charlie Dean, a Republican from Inverness who is chairman of the Senate Committee on Environmental Preservation and Conservation.
"Mr. Secretary, that is sufficient," Dean said.
Steverson was among dozens of Scott appointees not confirmed by the Senate before the legislative session ended on May 1. He was reappointed by the governor on May 5.
This time, the Cabinet will fill the position, Scott said, after conducting a nationwide search. Steverson, through a department spokeswoman, has been vague in answering whether he plans to reapply by the May 31 deadline.
Perhaps if Steverson goes before the Cabinet for the appointment, he'll be asked by Cabinet members about the resignations at the St. Johns River Water Management District. Maybe he can explain how they will help the district or whether he had anything to do with it, since neither the department nor the water management district will say.
And maybe this time he won't be cut off during his response.
Bruce Ritchie (@bruceritchie) covers environment, energy and growth management in Tallahassee. He also is editor of Floridaenvironments.com.