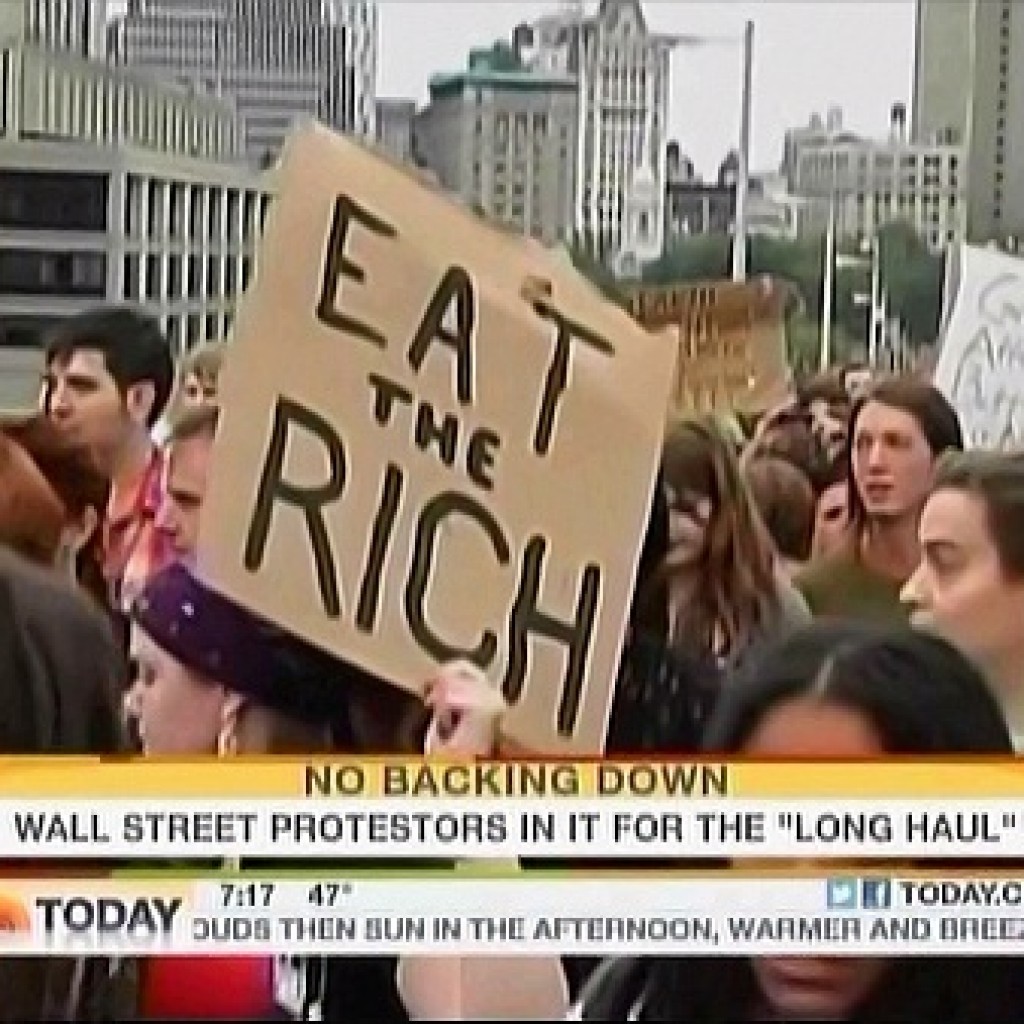 For decades it's been labeled simply as "The L-word," but it appears left-leaning Americans are less reluctant to call themselves liberals in 2015.
A new Gallup poll shows that 31 percent of Americans now describe their views on social issues as generally liberal, matching the percentage who identify as social conservatives for the first time in Gallup records dating back to 1999. At that time, it social conservatives outranked social liberals by a two to one margin.
It's perhaps not so surprising when you reflect that on the popularity of issues like same-sex marriage and the legalization of marijuana, which have been rising in recent years.
Last week Gallup showed that 60 percent of Americans support same-sex marriage, up five full percentage points in just the past year, and the highest percentage the issue has ever ranked by the polling firm since they began asking questions in 1996. On the issue of legalizing weed, Gallup reported last fall that 51 percent are in support, which is actually a reduction in support from a year earlier, when the issue reached the high water mark of 58 percent.
Gallup says that going back to early parts of the aughts, specifically 2001-2005, Democrats  were more likely to describe their views on social issues as moderate rather than liberal. Since then, however, socially liberal Democrats have outnumbered socially moderate Democrats in all but one year.
Meanwhile, the 53 percente of Republicans and Republican leaners saying their views on social issues are conservative is the lowest in Gallup's trend. The drop in Republicans' self-identified social conservatism has been accompanied by an increase in moderate identification, to 34 percent, while the percentage identifying as socially liberal has been static near 10 percent.
However, Americans aren't so quick to identify themselves as liberal when it comes to financial issues.
By a 39 percent to 19 percent margin, Americans describe their views on economic issues as conservative rather than liberal. However, Gallup notes, that 20-percentage point contrast between conservatives and liberals has been shrinking, and is lower today than at any point since 1999.
Currently, 64% of Republicans identify as conservative economically, which is down from 70% the previous two years and roughly 75% in the early years of the Obama presidency. During George W. Bush's administration, Republicans were less likely to say they were economic conservatives, with as few as 58% doing so in 2004 and 2005. Gallup notes that,  "The trends suggest Republicans' willingness to identify as economic conservatives, or economic moderates, is influenced by the party of the president in office, and perhaps the types of financial policies the presidential administration is pursuing at the time."