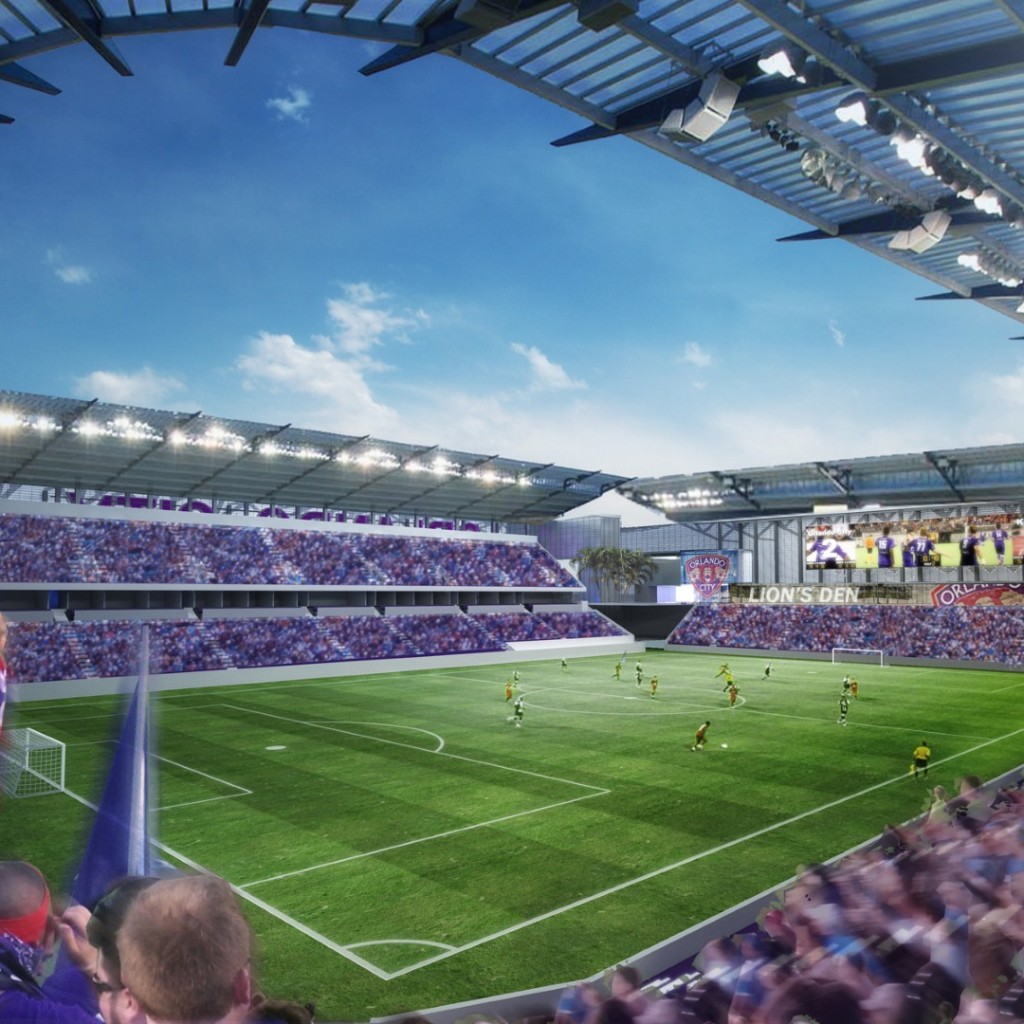 Orlando's professional soccer team will build a new stadium with private funding, instead of taxpayer money, and the structure will have almost 50 percent more seats than the original plan, team officials said Friday
Orlando City Soccer Club officials said the revised stadium plan will have up to 28,000 seats, compared to 19,500 seats in the original plan. Orlando City Soccer Club will be the sole owners and operators of the stadium, which under the original plan would have been owned by the City of Orlando. The soccer club will purchase the land from the city.
Attendance for the team's inaugural season in the MLS has exceeded expectations. The Lions have averaged 37,400 fans per game, giving it the second-highest attendance in the MLS, although the figure was skewed by the overwhelming showing of 62,510 fans at its inaugural match. They are currently playing in the Citrus Bowl, a football stadium.
"We have repeatedly called Orlando the `Soccer Capital of the South' and our fans continue to strengthen that reputation each and every week," said Phil Rawlins, the team's president. "The incredible response from our fans and partners has led us to pursue a larger facility with enhanced amenities."
Team officials said the private-funding of the stadium will allow it to be built by the summer of 2016. Around $30 million in funding has been tied up in the Florida Legislature. Orlando and Orange County had committed to funding tens of millions more but now won't have to spend that money.
Republished with permission of the Associated Press.