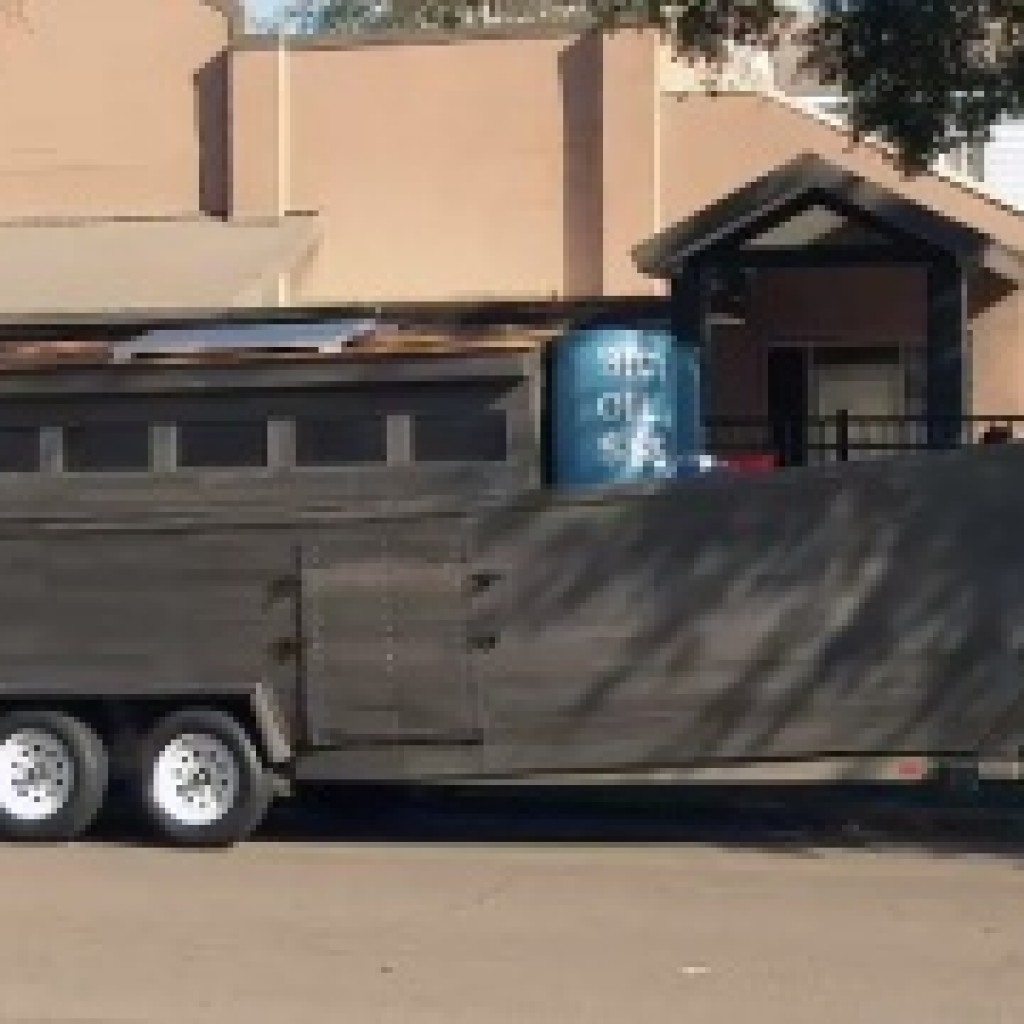 Last fall, the environmental activist group NextGen Climate built an ark that they brought to the Sunshine State to illustrate Governor Rick Scott's reluctance to talk about climate change. The San Francisco-based group announced today that they'll be bringing back that ark tomorrow in Orlando, where no fewer than 10 GOP presidential candidates will be appearing at the governor's economic summit conference, the latest GOP "cattle call" of the 2015-2016 campaign.
It's no longer the "Rick Scott Ark Tour." NextGen Climate is now calling it, "The Koch brothers' Ark," after Charles and David Koch, the libertarian billionaires who have already announced they will spend $869 million this presidential election cycle for a Republican candidate.
'What better place for the Koch Brothers' Ark to make its first appearance than outside of Rick's Scott Economic Growth Summit?" the group announced in a press release. "How can they hope to have a discussion about economic leadership in Florida, which is on the frontlines of climate change, when they won't address the issue—let alone say the words 'climate change.'"
The statement goes on to say that, "If leaders, including Florida natives Jeb Bush and Senator Marco Rubio, want to show leadership on economic growth, they need look no further than to the estimated $150 billion a year cost of climate inaction if political leaders do not embrace solutions to build the economy of the future, powered by clean energy. In addition, by expanding the solar industry, Florida has the opportunity to grow the state's economy and create jobs."
Both Bush and Rubio have acknowledged that while the climate is changing, they both have cast doubts on whether it's due to man's contribution to it.