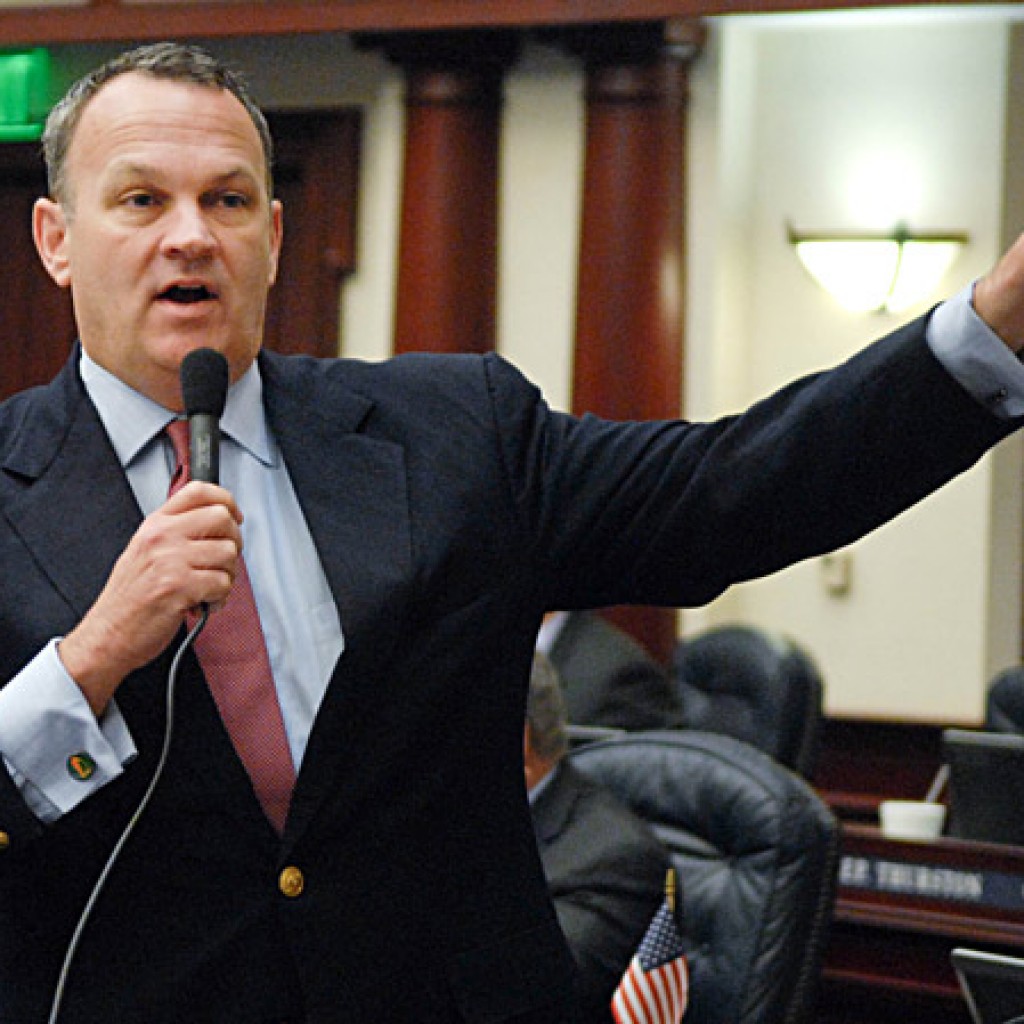 The Florida House of Representatives is expected on Friday to kill a bill that would provide access to health care for uninsured Floridians. The legislation would tap into Medicaid funding available under Obamacare.
However, that isn't stopping a group calling itself Florida  Strong from trying to ferret out what it calls misleading information bring spread about the proposal. It points the finger at what Rep. Richard Corcoran, the House budget writer and next in line to lead the lower chamber, has said on the House floor and in committee.
"Rep. Richard Corcoran falsely claims in his political propaganda that Florida cannot afford to close the healthcare gap. However, his assertion does not pass the smell test. States that have adopted similar plans are not only seeing the benefit of more insured citizens, but are also reporting net fiscal gains," the email reads.
"The business community, members of both parties, and editorial boards across the state agree: It is beyond time for the Florida House of Representatives to break the gridlock and support the Senate's pragmatic, bipartisan proposal. The Senate's fiscally responsible plan will spur economic activity, increase state and local revenue, and create jobs."
The advocacy group sent an email to House members Thursday afternoon after they had discussed the Senate FHIX proposal for SB 2A for 2 1/2 hours.
Some of the assertions the group, which  has strong ties to the Democratic Party, flagged as "fiction" include Corcoran's claim that nonpartisan experts agree Medicaid expansion will increase costs to states and that the Senate plan will mean more taxes.
The House Majority Office was not immediately available to comment on the email.
Florida Strong also sent out mailers targeting eight Republicans in swing districts and also paid for a Web advertisement called "Disgraceful" featuring Corcoran's "we're not going to dance" speech he made on the House floor opposing Medicaid expansion.
"Those bent on sabotaging this fiscally responsible Florida based solution are spreading misinformation," Charly Norton, executive director of FloridaStrong, said explaining the email blast adding that the group wants to ensure that "all members have all the information needed to make an educated vote on behalf of their constituents."