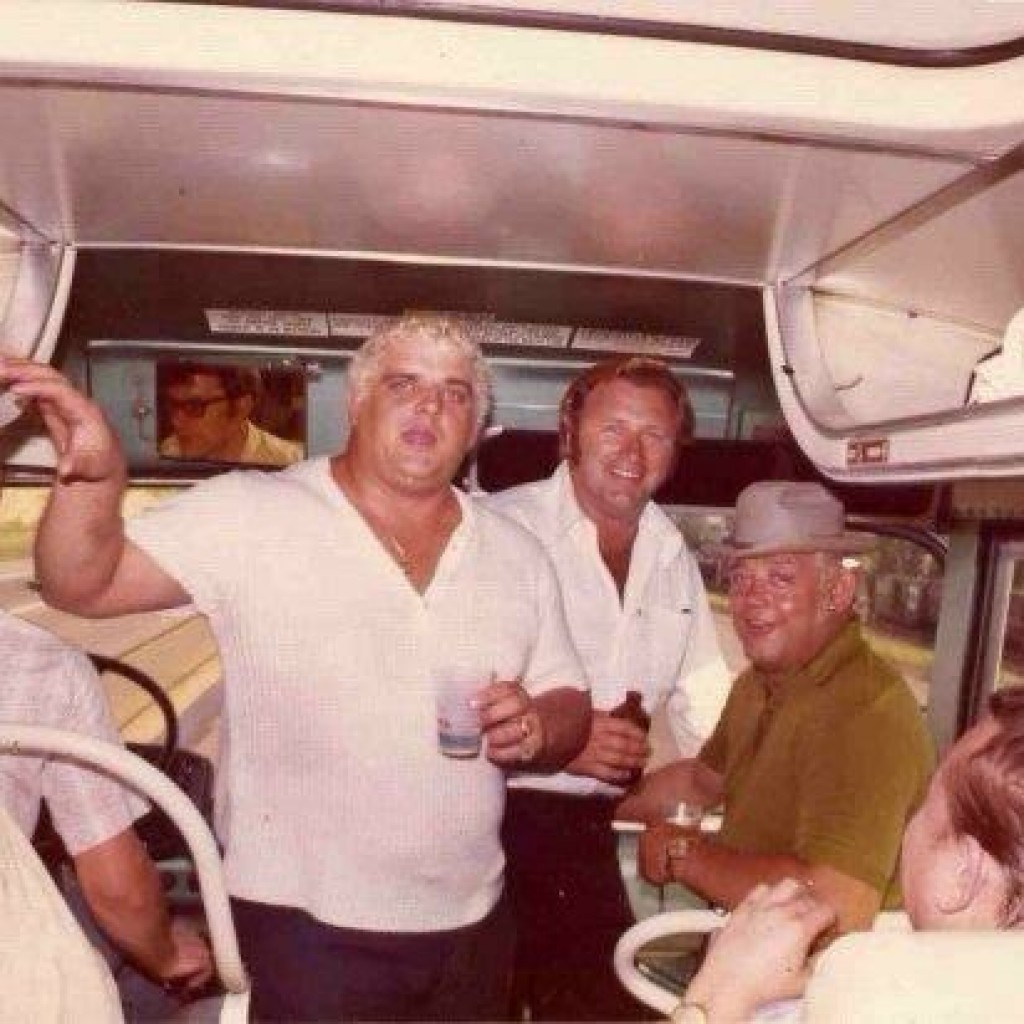 Dusty Rhodes, "the American Dream," is dead at 69 years of age. What has become apparent in the hours since the first reports of his passing on Thursday is that everyone seemingly has a Dusty Rhodes story. Especially, everyone in the South. Even more so, boys and girls who grew up in the Sunshine State.
Rhodes was professional wrestling in Florida. He was the best bad guy in the state for years and years. Then, in the mid-1970s, he turned baby face, and became the ultimate hero. From the Homer Hesterly Arena in Tampa to the Jacksonville Coliseum to the Jai Alai Fronton in Ocala and the Orange Bowl in Miami, Dusty was the man.
His cowboy boots. His potbelly preceding him everywhere he went. His lisping drawl, the cadence and the blue notes appropriated from black AM radio preachers. And that bionic elbow: Lord. No matter who he hit, whether it was the Prince of Darkness Kevin Sullivan, or it was Terry Funk, or it was the Masked Assassin, or the Nature Boy Ric Flair, crowds throughout Florida would pop when that elbow dropped.
The thing about Dusty was that he was credible. He didn't kiss babies. He didn't tell the fans that they were the greatest. He resonated anyway. He billed himself as "the son of a plumber" and his tactics were as roughhouse as you might see in a bar fight. And yes, when he booked the matches, he made himself look good. Like any great artist, he knew what his vision was, and how it should be actualized. He could sell a wrestling match, packing the same arenas week after week. And he could also sell used cars.
Dusty worked Florida on a regular basis until 1984. He saw the writing on the wall. The smaller territories, which Championship Wrestling from Florida was back then, were slowly dying. Too much wrestling on cable television. He made his move to Mid-Atlantic Wrestling in the Carolinas.

They might as well have closed the Florida territory down. The crowds fell off. The impresario of the Florida promotion, Eddie Graham, committed suicide under suspicious circumstances (i.e., he owed some very serious men some very serious money).
Dusty made money off professional wrestling for decades after the Florida promotion went under. And Florida as it once was changed inexorably soon thereafter. The population boomed; the demographics changed; no one needed local heroes. But for over a decade, that's exactly what Dusty Rhodes was.