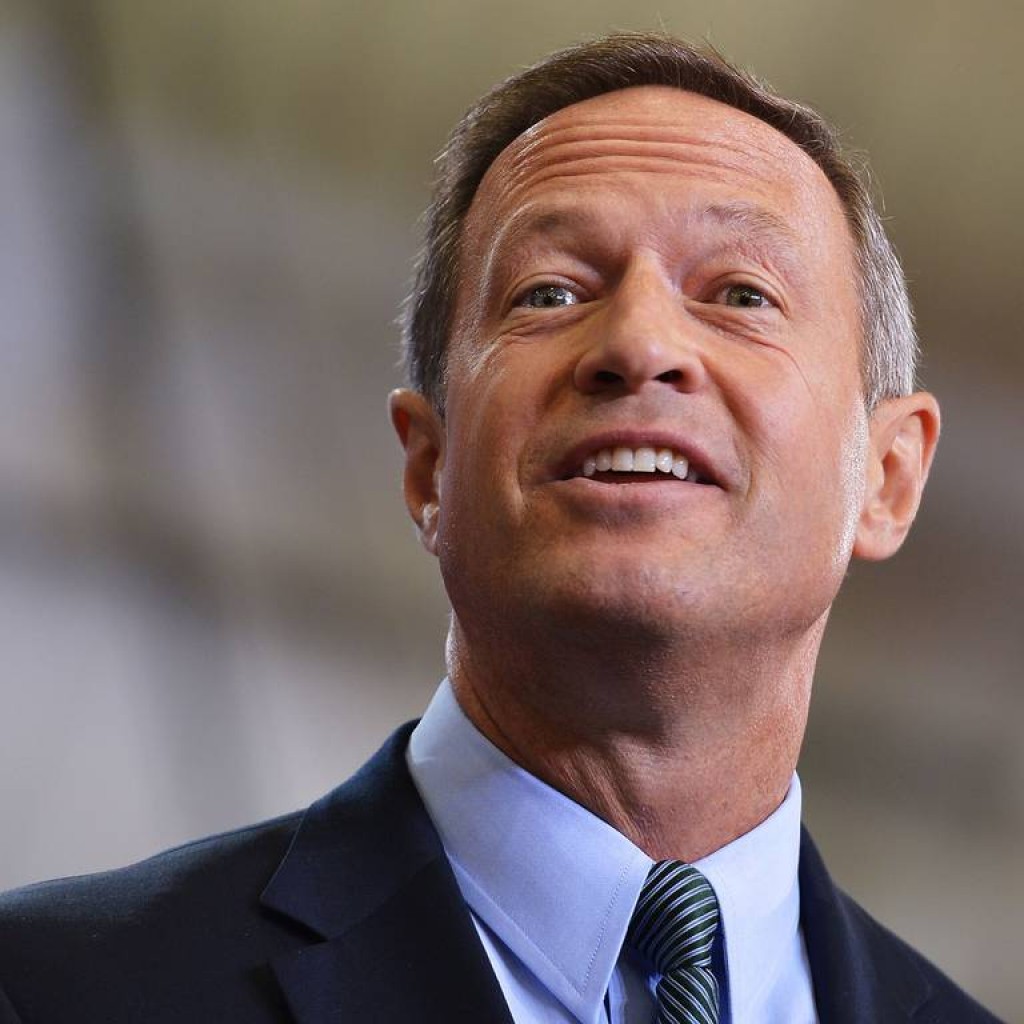 Democratic presidential nominee Martin O'Malley knows he needs to start getting attention in his slow-rolling campaign to challenge Hillary Clinton, so he went bold Friday in reaching out to a sweet spot of the Democratic primary party electorate in a response to Wednesday's attack in a Charleston, S.C. church that left nine dead.
In an email to his supporters, the former Maryland governor bluntly says in the first sentence that "I'm pissed."
"I'm pissed that after an unthinkable tragedy like the one in South Carolina yesterday, instead of jumping to act, we sit back and wait for the appropriate moment to say what we're all thinking: that this is not the America we want to be living in.

I'm pissed that we're actually asking ourselves the horrific question of, what will it take? How many senseless acts of violence in our streets or tragedies in our communities will it take to get our nation to stop caving to special interests like the NRA when people are dying?

I'm pissed that after working hard in the state of Maryland to pass real gun control — laws that banned high-magazine weapons, increased licensing standards, and required fingerprinting for handgun purchasers — Congress continues to drop the ball.

It's time we called this what it is: a national crisis.

I proudly hold an F rating from the NRA, and when I worked to pass gun control in Maryland, the NRA threatened me with legal action, but I never backed down. "
O'Malley says he's doubling down and needs to replicate what he did in Maryland nationwide. He's calling for a national assault weapons ban, stricter background checks and efforts to reduce straw-buying by instituting fingerprint requirements.
"Not one of the GOP presidential candidates comes even close to being right on this issue — and some actually believe that things like background checks are excessive, or that high-capacity magazines are a basic right. Well, I believe we all have a basic right to safe schools, safe places to worship, and safe streets," he writes.
The last attempt at any type of federal gun-control legislation died on the Senate floor in April 2013, when the Senate voted 54-46 to a proposal to expand background checks for gun purchases (It needed 60 votes for passage). It came four months after 20 children were mowed down in a shooting frenzy at Sandy Hook Elementary School in Newtown, Conn.
Banning assault weapons, which Congress did for a decade as part of the 1994 crime bill, was a centerpiece of the policy prescriptions President Barack Obama proposed in early 2013. He also sought to implement universal background checks for gun purchases, ban high-capacity ammunition magazines and put restrictions on gun trafficking. Only background checks received a serious hearing in Congress, but fell six votes short of passage.
Democrats have been wary of gun control measures since the 2000 election, when some analysts said the party's stance on gun-control contributed to Al Gore losing his home state of Tennessee in the presidential election that year to George W.Bush. The party stayed away from pushing any sort of measures until the Newtown incident.
On Thursday, Clinton said that the country must "face hard truths about race, violence, guns and division" in order to make sense of the latest tragedy.
"How many innocent people in our country — little children to church members to movie theater attendees — how many people do we need to see cut down before we act?" she said. "So as we mourn and as our hearts break a little more, and as we send this message of solidarity that we will not forsake those who have been victimized by gun violence, this time we have to find answers together."