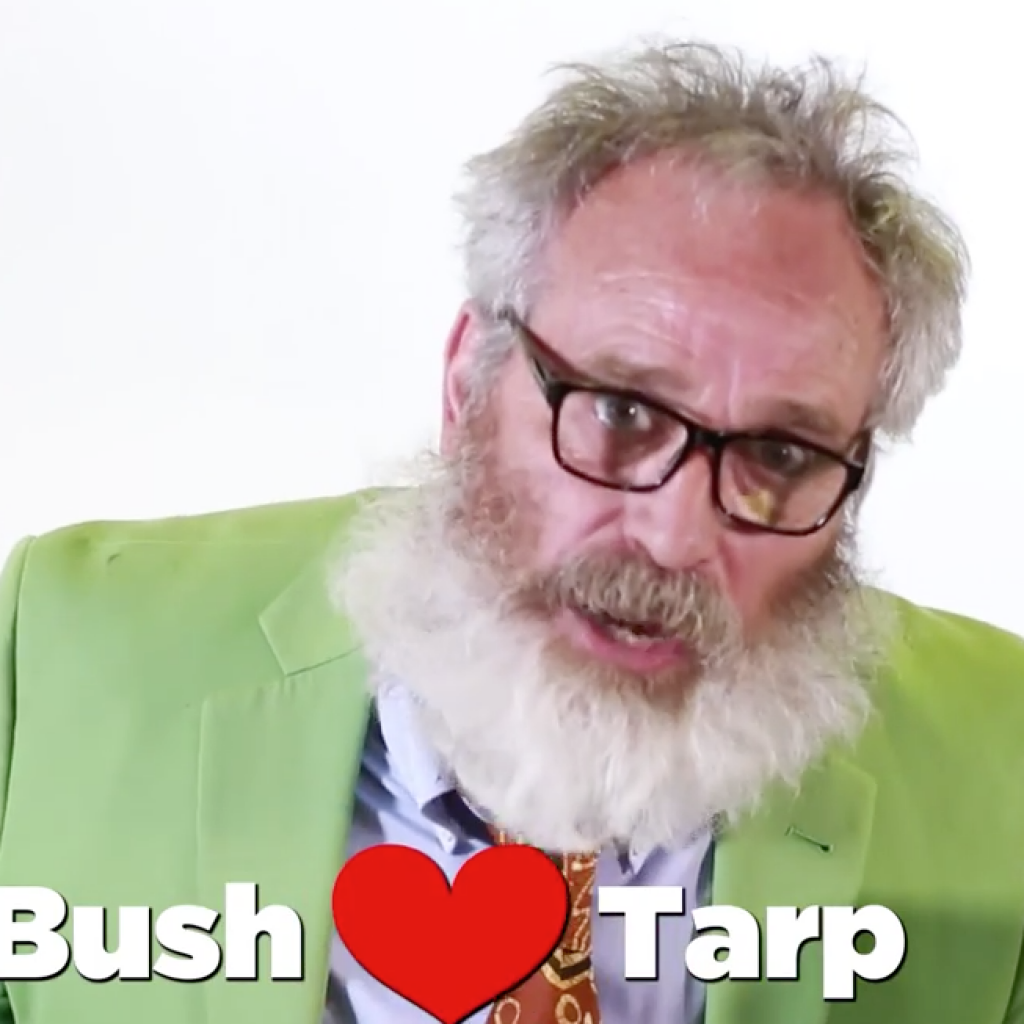 With a new poll showing Jeb Bush gaining support and Rand Paul losing it with some GOP primary voters, the Kentucky Senator's Super PAC is now attacking the former Florida Governor as "Bailout Bush" in a new digital ad and website (though as of this morning that website is up but hasn't been constructed yet).
America's Liberty PAC's ad is over the top, a parody of an infomercial with a salesman hyping a doll named "Bailout Jeb Bush." The ad makes reference to Bush getting his own bailout when his father, George H.W. Bush was president, referring to how the federal government repaid a $4 million loan that Jeb and business partner Armando Codina had borrowed from a Broward County savings and loan to purchase a Miami office building in 1990. As the Associated Press reported at the time, "Bush and Codina negotiated a settlement with regulators in which they repaid $505,000 and retained control of the building." The paper also reported that "Bush and Codina expressed surprise that the settlement could be interpreted as use of taxpayers' money to bail out the loan. Asked if they were aware that the money for the repayment came from taxpayers, both said no."
From there the ad then moves on to Jeb's support of the Troubled Asset Relief Program (TARP) that President Bush and Congress approved back in September of 2008 at the apex of the financial crisis in America,. That financial bailout was extremely controversial, though both   and John McCain supported it just months before that year's presidential election. But the vote  deeply angered many voters on both sides of the aisle.
"Several of Gov. Bush's conflicts with the Republican base have been well documented, but no one seems to be talking about perhaps the most damaging issue: Jeb's long history of support for bailouts," said ALPAC President John Tate. "Opposition to bailouts launched the Tea Party movement and is a key issue uniting and defining the modern Republican Party. Jeb Bush, however, supported TARP, took his own bailout and has long and troubling relationship with big Wall Street bailout recipients. This issue alone leaves Jeb unable to lead the GOP to victory in 2016."
Watch the ad below: