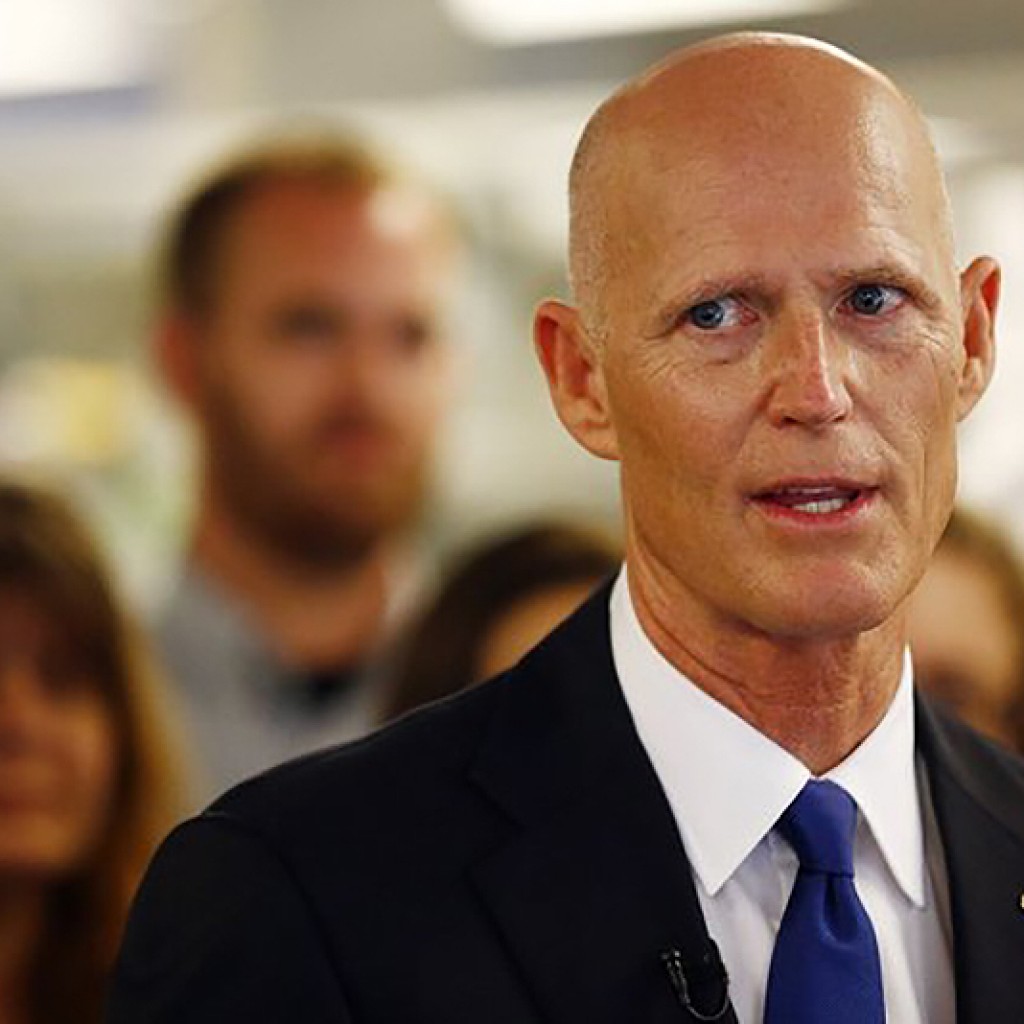 Rick Scott is coming soon to Connecticut to sell business leaders on the virtues of relocating Florida, where he'll pitch them on the idea that they'd save a whole lot of money by coming to a much lower-taxed state.
And Enterprise Florida is already hyping the visit, as they began airing a radio in markets in the Nutmeg state last week.
"I look forward to visiting Connecticut soon to tell businesses that if they want to pay less taxes so they can earn more money and succeed, then they need to come to Florida," Governor Scott says in a  statement."Every time a state raises taxes – like Connecticut just did – Florida wins. More people and businesses will move to our state. In Florida, we have cut taxes more than 40 times already and we just cut another $400 million in taxes this year."
Earlier month the Connecticut Legislature approved a budget bill that raises taxes on corporations by 1.17 billion over two years, including extending a 20 percent surcharge on the corporate profits tax and creating a new, "unitary" form of calculating taxes that was strongly opposed by major corporations. It comes four years after Connecticut raised taxes by a then-record $1.5 billion.
 Here's the script of the ad currently airing on Connecticut radio stations:
ANNOUNCER: And now a message from the state of Florida…
Lawmakers in Connecticut recently increased taxes…again…this time, by over $1 billion…
Florida, however, has no state income tax and has cut taxes 40 times over the last 4 years.
Unlike Connecticut, Florida is also a right-to-work state with no estate tax and no gift tax.
If you are a business that wants to pay less taxes so you can earn more money, come to Florida.
Florida Governor Rick Scott is coming to Connecticut soon to share the Florida story of lower taxes and more jobs.
Contact Enterprise Florida now at 407-956-5600 if you are interested in learning more about how your business can succeed in Florida.
 Enterprise Florida is the principal economic development organization for the state of Florida.
The news of Scott's ad comes on the same day that a new Quinnipiac poll shows the governor with a negative 39-49 percent job approval rating, his latest poll numbers from Quinnipiac in more than two years. In fact, Scott has never had a positive job approval rating with Quinnipiac, since a 35 – 22 percent score in his first poll after he was elected.