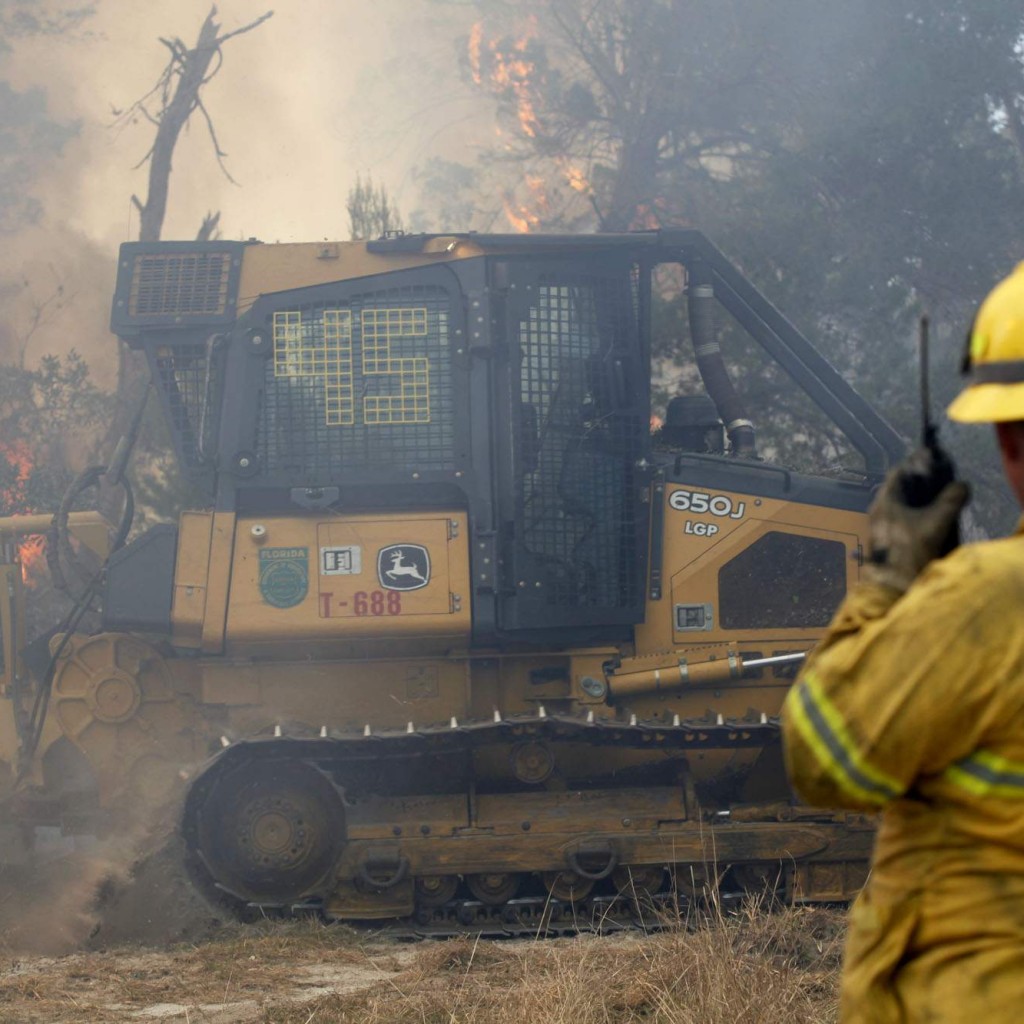 Agriculture Commissioner Adam Putnam expressed disapproval that Florida state firefighters are among the losers in Gov. Rick Scott's recently signed $78.7 billion state budget.
In a private ceremony Tuesday morning, Scott vetoed $1.6 million in the state budget set aside for 606 Forest Service firefighters to get $2,000 a year in pay raises each. The cuts were among $461.4 million in spending slashed from the new state budget set to go in effect July 1.
"I am profoundly disappointed," Putnam said in a statement, first reported by Jeremy Wallace of the Tampa Bay Times. "Our forest firefighter put their lives on the line. They are demonstratively underpaid relative to peers."
State firefighters have battled 1,440 fires so far this year, covering more than 30,000 acres, as well as 90 currently active wildfires, Putnam noted. Areas now under high fire threats including the Florida Panhandle, North Florida and the state's Atlantic Coast.
Wallace writes that Putnam pointed to a lack of consistency in the governor's vetoes, particularly when other government employees in less dangerous jobs – like those "helpful people who take your driver's license photo" – will get a bump in pay.
"And our forest firefighters, who put their lives on the line, were not," he added.
Both Scott's signature and vetoes came promptly. The Legislature passed the budget last Friday, 37-0 in the Senate and 96-17 in the House, two months later than expected because of a protracted political dispute over health care.