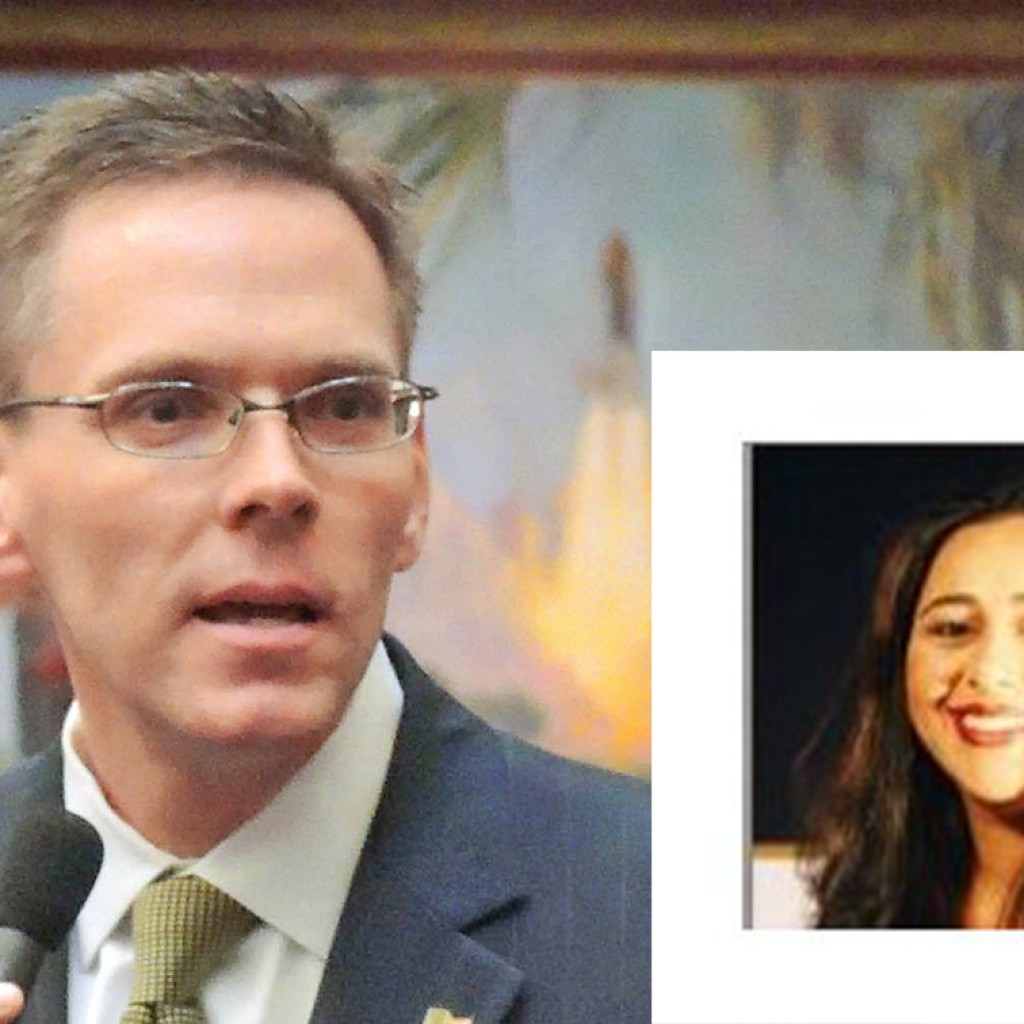 Although east Hillsborough County has been the graveyard for Democrats in legislative races for awhile, the party came awfully close in 2012 to winning the House District 59 seat. That's when Gail Gottlieb fell just short of beating Republican Ross Spano for the open seat, ultimately losing 51-49 percent. The district covers Brandon, Riverview and Valrico.
Spano easily won re-election in 2014 over Democrat Donna Lee Fore, and will no doubt be considered the early favorite going into 2016.
But Democrat Naze Sahebzamani hopes to prevent that from happening.
An educator in the Hillsborough County School District for the past decade,  Sahebzamani (Sah-heb-za-mah-nee) blasts Spano for dereliction of duty in joining with his House of Representatives colleagues in prematurely leaving the Regular Legislative Session in April.
"I think we need someone who is going to be an advocate for education and for our kids and families, and I don't think that he has done the best job possible," she told Florida Politics at a Panera Bread franchise in the Westfield Brandon mall Friday.
"He left the Legislature three days early, and not only was that unconstitutional, but if that had been a different job, that would never have been allowed. You can't just decide to walk off the job because you don't like what's going on, and they basically did that," she said of the walkout led by House Speaker Steve Crisafulli. "I think we need someone who is willing to go up there and not take sides, but be able to compromise on issues without compromising on our values, and I think I'm that person."
Sahebzamani, 45, an Iranian native, came with her parents to Brandon when she was 7. A Brandon High School graduate, she studied at Florida Atlantic University and graduated with a political science degree. She then went to Washington, where she worked as a staff assistant to Michigan U.S. Rep. Sandy Levin and then as a legislative aide to West Virginia Democrat Bob Wise, a congressman 18 years before being elected governor.
After her stint in D.C. she returned, and mixed her passion for helping people  to become a schoolteacher in Hillsborough in 2005. For the past three years, she's been a mentor for new teachers. She said she was a member of the original think that worked with the Bill and Melinda Gates Foundation on the $100 million grant to the Hillsborough County public school system. The grant is aims to improve student achievement by rethinking how best to support and motivate teachers.
When asked why run for state House now, she said, "I feel strongly about being a champion for the people of my community, for working families and for our children … and I think that this is the best route to take at this time."
Sahebzamani takes issue with Spano's opposition to Medicaid expansion, and the fact that legislators pay only $180 a month for their family's health care premiums. "If we're going to have that kind of health care for our legislators, we should be able to have the same for all of our citizens."
She agrees with the critics on the right and left that there's too much testing going on in the public schools. She said that instead of just legislators enacting education policy, teachers, the teachers unions and students all should be able to come together to create an effective system. "Because if all you're doing is testing, testing testing, and holding people accountable, that's not really teaching our children how to think and become critical thinkers, and the systems they're using are obviously not working."
Sahebzamani said it will be a challenge over the course of the next 1 1/2 years in raising money, but she says she looks forward to it, though the campaigning and fundraising will come after she leaves the Robinson High School campus in Tampa where she works.
Her first fundraiser of the campaign is set for 6 p.m. July 30, at O'Briens Irish pub, 701 W. Lumsden Road in Brandon.