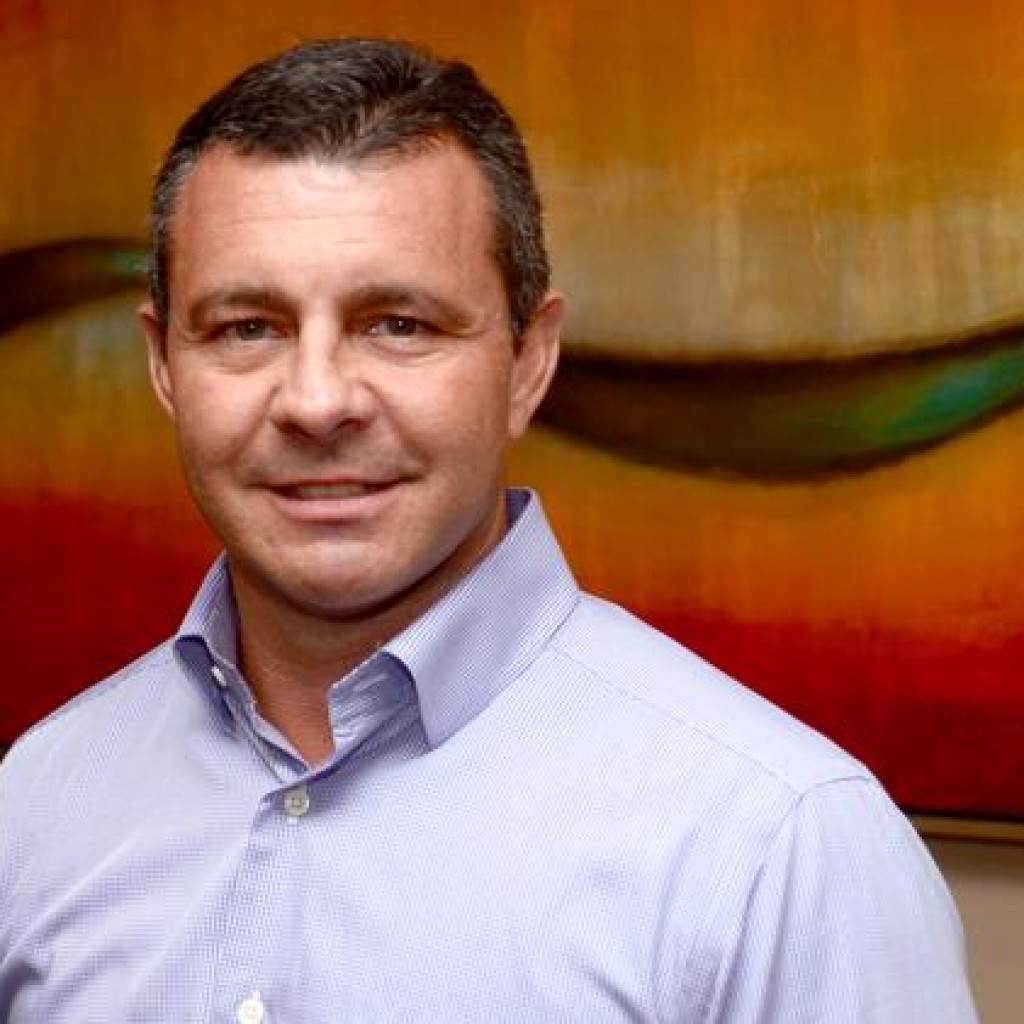 Orlando-based entrepreneur Todd Wilcox says that it was around April of last year that he first thought about the possibilities of running for U.S. Senate, a considerable feat to undertake for a lifelong nonpolitician in the nation's third-largest state.
He didn't go into exploratory mode until this past April, though, after  Marco Rubio made it official that he wouldn't be running for reelection to his seat, and the presumptive GOP front-runner to replace him, Jeff Atwater, stunned the Florida political world by announcing he also would not run.
That led to a lot of contemplation and consulting with people in the Republican Party, family members, and even the occasional Democrat (John Morgan), where he said he asked himself if it was viable – could he raise the money needed – and could his business handle him stepping away.
He says it wasn't until he and his wife had dinner with former Senator Mel Martinez and his wife Kitty that he became convinced that he should go ahead – and he says that he's proud of the fact that he's the only non-elected official in the race.
"My philosophy, is, if you can serve, you should, and I've proven that out with both my military experience, my experience with the CIA, and contributions I've made as a business leader," he said in a phone interview with Florida Politics earlier this week. "I'm in a unique position with all of the other candidates not having any name recognition and being of the same ilk of career politics. Frankly I'm fed up, and my wife said, 'quit yelling at the TV, do something about it,' and then when I told her what I wanted to do she said, 'no, no, don't' do that.'"
Obviously, she came around.
Wilcox is a decorate military veteran, though he's not the only candidate in the Senate race with a background serving with our armed forces. Jacksonville Congressman Ron DeSantis served in the Navy as a military prosecutor, supported operations at the terrorist detention center in Guantanamo Bay, and deployed to Iraq during the 2007 troop surge as an advisor.
Wilcox served as a rifle platoon leader with the 101st Airborne Division during Operation Desert Storm, and later earned a Green Beret for commanding a Special Forces A-team in a counterterrorism role in East Asia. He then went on to work for the CIA before founding Patriot Capital to provide defense contracting services, corporate risk management, security services and global logistics in hostile environments and post-conflict areas such as Iraq, Afghanistan, Libya and parts of Africa. Under that umbrella, he also founded Patriot Defense Group, Strategic Risk Management, Innovative Logistics and Riz-Q Capital Partners. His firms have 270 employees globally.
"There's nothing about me that's like them," Wilcox says about his opponents, referring to DeSantis, David Jolly and Carlos Lopez-Cantera. "Coming off an intense two-week blitz of the state, Wilcox says the consistent theme he's heard from fellow Republicans is that they're tired of "career politicians" from both sides of the political aisle who "can't seem to get anything done."
On the issues, Wilcox hews to a fairly conservative dogma.
Most noteworthy are his thoughts on immigration, Wilcox advocates changing the so-called "anchor baby" issue – the term for a child born in the U.S. to non-citizen parents. But says that it won't require repealing the 14th Amendment to do so (legal scholars question that).
"I would get rid of the stipulation that just because you're born on American soil, you're an American citizen. The 14th amendment was created to address the issue of slavery, first and foremost. That issue no longer exists, and you have people who are born in U.S airspace who are given U.S. citizenship. There's a process by which US citizens who have children overseas can get citizenship here in the US, there should be an equal process for those who are born here for non-U.S citizens not getting U.S citizenship."
Wilcox says he doesn't have a good answer about what to do with the estimated 11-13 million undocumented people in the country, but does speak sympathetically about "dreamers," the offspring of undocumented immigrants who are brought to the U.S. as young children. "Do we really want to separate families and deport people with no compassion?," he asks. "That's not the nation we are."
He also believes that the government should raise the rates for EB-5 investor program,  which allows wealthy foreigners to obtain U.S. citizenship by sinking $500,000 apiece into a venture that creates American jobs. Wilcox says that minimum fee should be increased to $5 million." The Chinese, Mexicans, Europeans, and those who have the means and want to come here, would certainly come here, and they would pay the price."
Like every other Republican you know, he wants to repeal the Affordable Care Act. He admits to liking several provisions of the law, but says the individual mandate is a job killer, calling it a "wet blanket on the back of job creators." He says that it's forced employers like himself to either reduce his staff to part-time status or make them independent contractors so that the 50 employee cap isn't exceeded (companies smaller than 50 employees don't have to provide insurance to their employees).
On foreign policy, Wilcox blasts President Obama for his interactions with Russia, claiming that Vladimir Putin is playing chess and Obama is playing checkers.
"It's almost embarrassing," he says, clearly angered by the U.S. situation around the world. "The end around that Putin has run on this administration, time and time again both in Syria and now in the Ukraine. We will never see Crimea go back to the Ukraine, and the fact that the national security council and this administration don't understand the history of Ukraine is so obvious the way they've dealt with Russia on the dealings of this crises, the notion that we won't stand up for and help arm an ally, is another failure on their part."
When asked what he'd do differently, he says a lot of damage has already been done, but surmises that the country needs to "reinvest and double down on our ability to influence to what's going on in the world as opposed to react to what's been going on in the world."
He strongly opposes the proposed agreement between the U.S and other nations and Iran, and doesn't support the Obama administration's rapprochement with Cuba.
When asked the question: Marco or Jeb? His answer is neither.
"I want to see more about the positions of each of them. There's not a lot of differences which scares me a little bit, and there's a lot of career politicians in the race." Wilcox says he's been asked about Donald Trump and does he represent the Republican Party.
His answer?
"He no more defines the Republican Party than Alan Grayson defines the Democratic Party," Wilcox says, adding, "We need diversity of thought, and a diversity of tone and candor in the primary process, and he's providing that. And he's a masterful entertainer. He's getting traction because he's talking about something that people want solved, and he's doing it in a way that's getting him a lot of attention."
With more than a year to go before the GOP Senate primary, Wilcox seems to be in a good position to make himself known. A St. Pete Polls survey released earlier this week showed no announced candidate garnering more than 10 percent support, with the majority of those Republicans surveyed having no idea who they'll vote for next year.