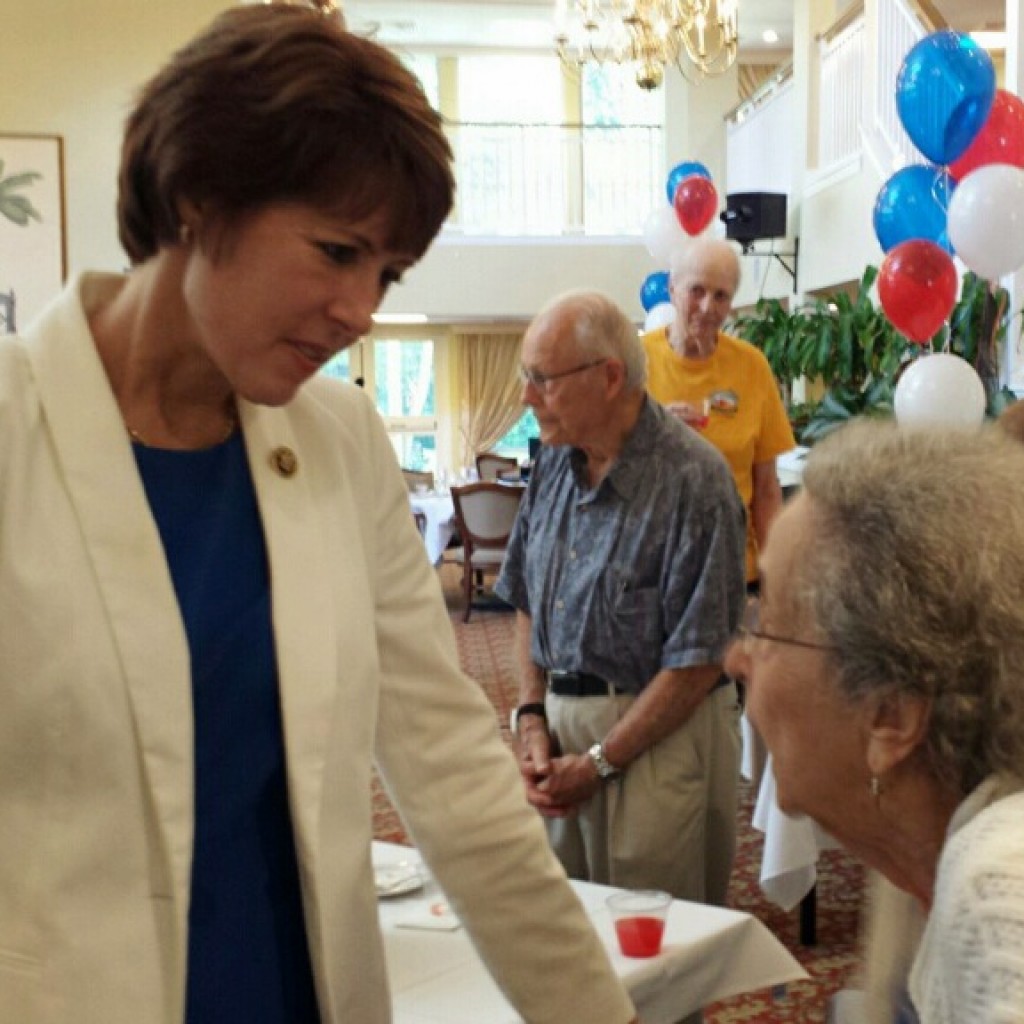 Here's how you know the 114th Congress is definitely in recess.
Building upon her support for social programs that has been the bedrock of her North Florida balancing act to maintain her Democratic bona fides, U.S. Rep. Gwen Graham spent the day Friday visiting with a group of senior citizens in her home base of Tallahassee.
Per a release from the Graham camp:
Today, Representative Gwen Graham met with North Florida Seniors at Allegro Senior Living, in Tallahassee, to celebrate Medicare's 50th anniversary and discuss how the program has benefited them.
"When Medicare was signed into law, 50 years ago, more than half of America's seniors were without health insurance," Rep. Graham said. "We've made great progress since then, and today, I heard from North Florida seniors who rely on the program for healthcare. I'm dedicated to protecting Medicare for them and for generations to come."
At the event, Rep. Graham's office served the seniors cake to celebrate, answered questions, and provided constituent services to help with Medicare, Social Security and Veterans benefits.
"Today's seniors are part of the greatest generation. They fought for our freedom and built the middle class, and now we must be there for them – that means protecting Medicare's promise," Rep. Graham said.