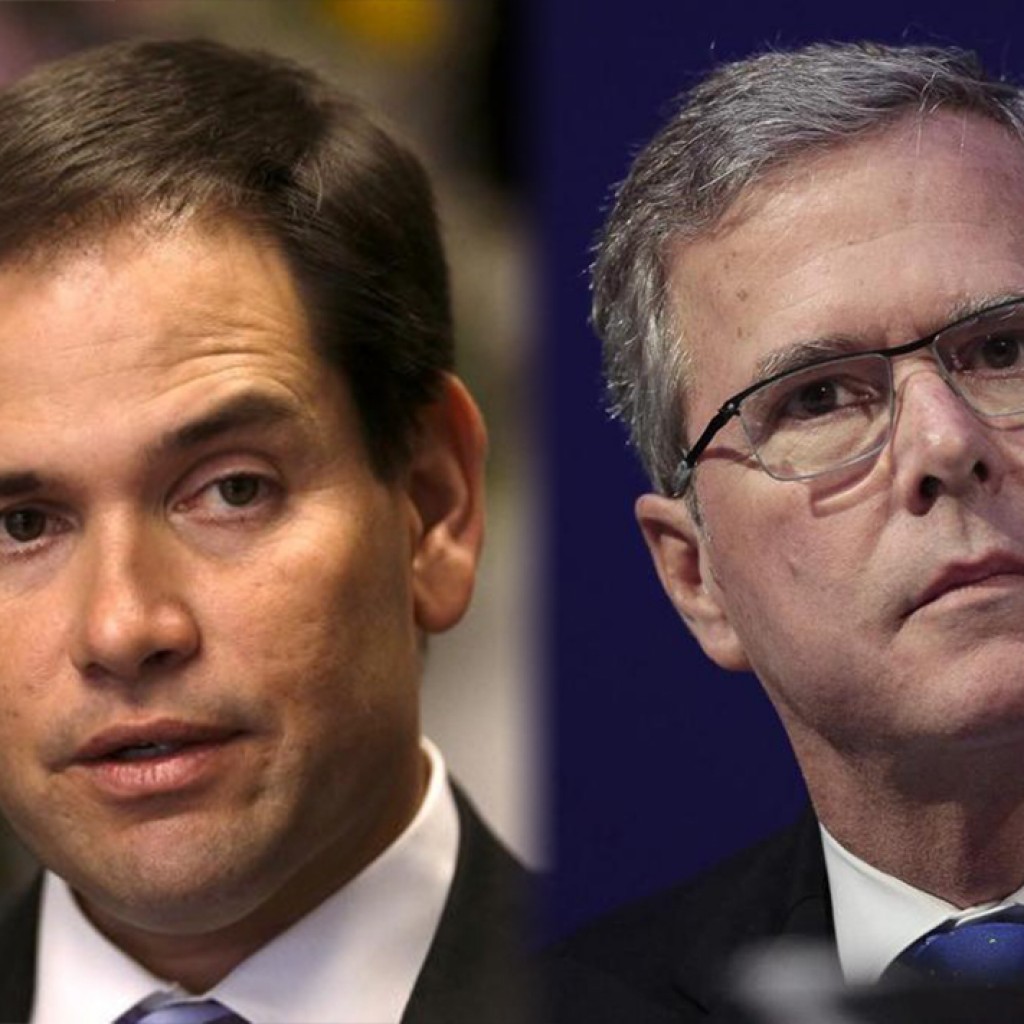 Seemingly every day, Marco Rubio announces another Nevada-area endorsement.
As Jon Ralston notes in the Reno Gazette-Journal, many are familiar to locals: state Sen. Patty Farley, Assemblyman Erv Nelson, and ex-state Sen. Warren Hardy.
Others, however, are not as well known, which leads Ralston to ask: who they are and why they are so important?
Rubio, languishing near the bottom of many national polls, is systematically building an organization ahead of the Nevada caucus, replicating the successful strategy Mitt Romney used in 2012.
The Florida senator is establishing a network of well-connected Mormon activists, which could bring the turnout needed for a Nevada win.
In Thursday's GOP debate, Donald Trump could bring his showy antics to once again change the GOP presidential race, but Nevada remains a free-for-all. And recruiting Church of the Latter Day Saints leaders proves Rubio is taking Nevada seriously, challenging Jeb Bush for frontrunner status, regardless of polling.
Bush's operation in Nevada, using the same staff members who helped Romney win there, is also tapping the Mormon network, with the hope that the state's governor – a fellow Catholic – will come out in support.
Rubio telegraphed his strategy by naming Lt. Gov. Mark Hutchison, himself a Mormon, as state chairman. Hutchison, once a high-profile LDS leader, joined Daniel Stewart, an aide and well-regarded LDS attorney, in Hutchison & Co. to assemble a roster of Rubio supporters.
According to Ralston, the list includes John Gibson, leader of the conservative Keystone group, and Kevin Stolworthy, who holds a high-ranking position as a stake president (stakes are similar to a Catholic diocese) in the LDS church. Wayne Tew is another LDS stake president. Nelson and Hardy are also LDS.
It's also important to note that Rubio spent time as a child in the LDS in Las Vegas before converting to Catholicism.
Few talk openly about candidate ties to Mormonism because the church insists on staying out of politics, Ralston writes. That said, Bush is competing with Rubio for the LDS vote — 25 percent of the 2012 caucus turnout, even as the Mormon population of Nevada is only estimated to be as low as 5 percent.
Yet their turnout is excessively higher among the faithful.
"Mark (Hutchison) is a great get for Rubio, but Bush will have some significant LDS names as well and probably more of them," one insider familiar with the Mormon vote told Ralston. "Both Bush and Rubio will do well as they are both seen as socially conservative, family-first type of guys."
Campaigns are courting LDS support and their importance in the caucus, despite relatively small numbers.
While only 7 percent of registered Republicans voted in the 2012 Nevada caucus; with any higher turnout, Mormon influence will be considerable.
Rubio courting that voting bloc is critical when the Nevada caucus is held in February.
But, as Ralston says, six months is a long time.