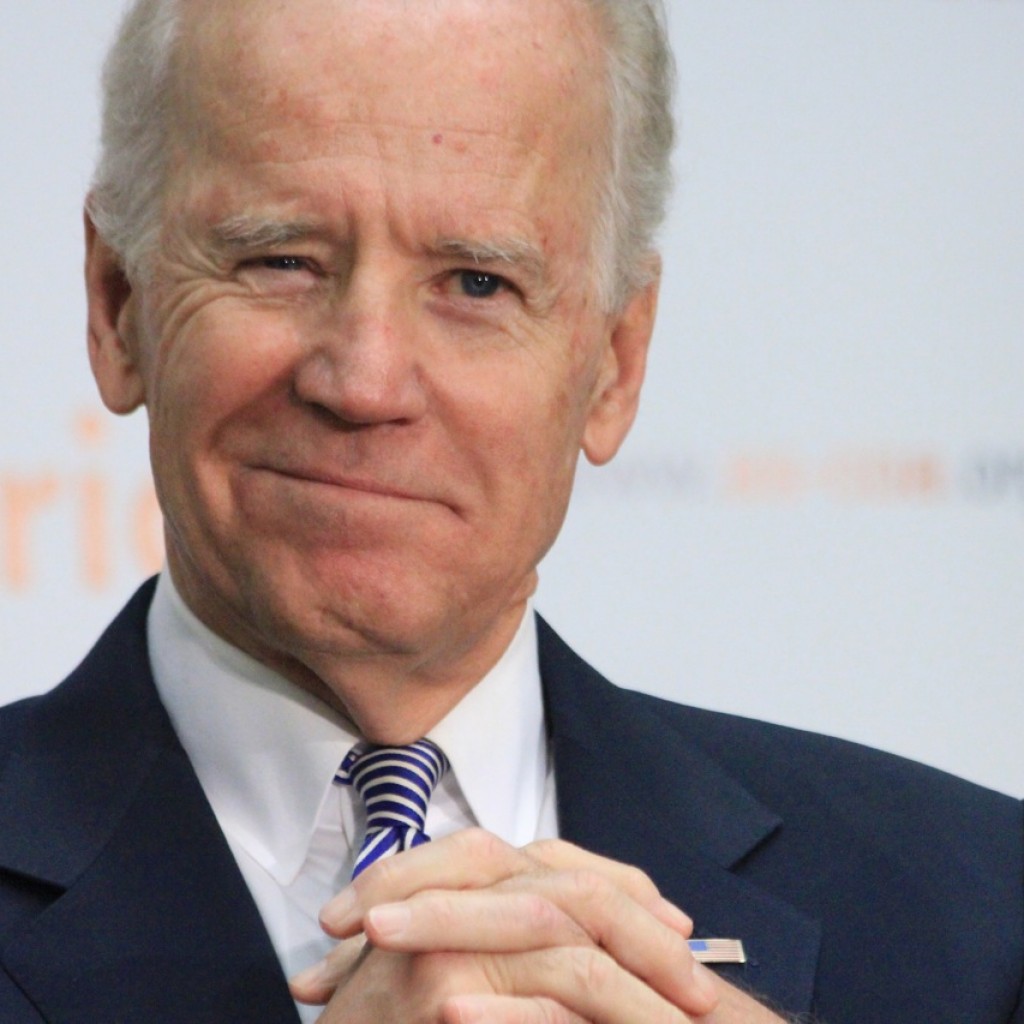 Reports continued to surface over the weekend that Joe Biden is calling old friends and potential allies about the possibility that he could enter into the Democratic presidential race.
In some quarters of the Democratic Party, there are increasing concerns about the viability of front-runner Hillary Clinton's candidacy, as reports of the current "emailgate" scandal continue to emerge. Although she maintains a strong lead nationally and in most states against Bernie Sanders, the Vermont Senator  rising poll numbers in New Hampshire (where he leads Clinton in one poll released last), as well as her own personal sagging personal approval numbers, add to those concerns.
Although the names of former presidential candidates like Al Gore and John Kerry have been floated as potential counterweights to a Clinton candidacy, it seems that if there is another major Democrat who would enter the race, it's the Vice President.
And the draft Biden camp got a boost last week when Florida Democratic party strategist Steve Schale told the New York Times that he'd welcome a Biden candidacy.
In an email to Florida Politics, Schale emphasized that his enthusiasm for Biden getting into the race is not about Clinton or any concerns about her candidacy, saying that he has many friends working on her campaign and believes "she would be a fantastic president."
Schale says for him it simply comes down to an affinity for Biden and his approach to politics.
"I've been lucky, particularly in 2008, to spend a decent amount of time with the Vice President," he writes. "I watched the way he interacted with people, the pure enthusiasm he brought to the campaign and his true love of public service.  In fact, the first time I ever truly met him, I had brought along my then 13-year-old nephew — frankly as an excuse to let him skip school for the day – and I remember how backstage, Biden blew past a line of donors, staffers – including me, and the like to go talk to this shy kid in the corner and make my nephew feel welcome.  It was one of those classic Biden moments."
Biden served 36 years representing Delaware in the U.S. Senate before being picked by Barack Obama to serve as his Vice President back in the summer of 2008. He was a presidential contender himself that year, as well as in 1988. In neither race did his campaign ever really catch fire.
Schale is considered one of the première Democratic strategists in the Sunshine State. He directed the Obama/Biden campaign in Florida in 2008, and returned to serve as a Senior Advisor to the Democrats successful reelection campaign in Florida in 2012. He also worked on Alex Sink and Charlie Crist's unsuccessful gubernatorial campaigns the past two election cycles as well. He says that he believes the county would benefit from Biden's, "experience, gravitas, knowledge and his unique brand of straight talk."
"We are truly living in unique times and I believe the country needs a leader like Joe Biden, who understand problems our country faces both at home and abroad. Moreover, at time when so many Americans feel disconnected from their leaders, the Vice President understands the challenges of middle class families because for him, that is the only life he's ever led. Because of his life and upbringing, I think the Vice President is uniquely positioned to help my party talk to a segment of the electorate that we've struggled of late to connect with."
The race between Obama and Clinton in 2008 was considered one of the great primary presidential campaign in decades. Schale says that having multiple campaigns in the Democratic Primary will boost the eventual nominee, whomever that turns out to be. "I think a Biden candidacy would be a shot in the arm to our primary process, would raise the game of everyone in the race and will leave us stronger than we would be otherwise."
On CNN's State of the Union on Sunday, Josh Alcorn with Draft Biden 2016 said that the movement to recruit the Vice President into the campaign has nothing to do with Clinton, Sanders or Martin O'Malley."This is about Joe Biden."
"Joe Biden is the original, authentic candidate," Alcorn said. "He's the guy who can walk around and talk to people like you and me and talk to people in Iowa and South Carolina and all across the country, and really connect with them on a visceral level." He added that the Draft Biden group started in March with just a few thousand names, and has now expanded to over 200,000 people on their email list.
The New York Daily News Mike Lupica wrote on Monday that he had spoken with a close friend of Biden's, who puts the odds of him entering the race at only 35 percent. When Lupica asked why, the anonymous source replied, "He's honestly not sure he has the energy. And he doesn't want to go out losing to the Clintons again."
Schale says he has a number of friends close to the "Vice President's orbit" as well as the Draft Biden effort, but says he's not spoken with anyone in either camp before going public late last week with his statement that he would work for Biden in Florida if he were to announce his candidacy. School emphasizes that he's got plenty of things on his plate, and isn't looking for any more work. "I wouldn't mind having a quiet cycle after playing a leading role in five consecutive statewide operations.  But now that it is clear that the Vice President is seriously considering a run, I wanted to lend my voice as one who hopes he takes the jump, and I'd energetically help out if he does."