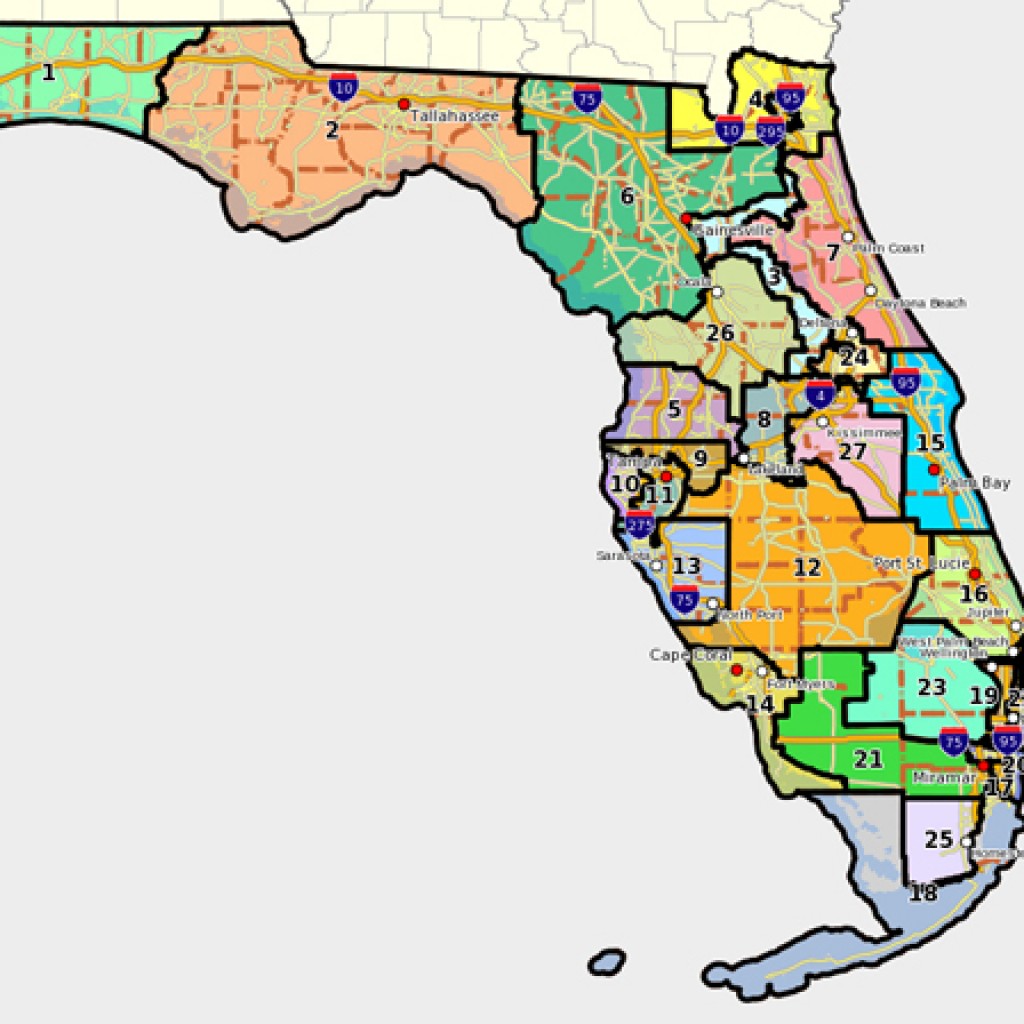 The Republican-controlled Florida House approved new congressional districts that would upend the state's political landscape following a sharp debate Tuesday during which legislators quoted everyone from Thomas Jefferson to Bob Dylan.
The House vote of 76-35 sets up a potential clash with the Florida Senate, which is expected to vote this week on a map that doesn't match up with the House version.
The Florida Supreme Court, finding that legislators violated the state's constitution ban on gerrymandered districts, in July gave legislators just 100 days to come up with a new map. The court, which issued a stinging ruling that maintained legislators had allowed the process to be tainted by partisan operatives, also dictated how a handful of districts should be drawn. Voters in 2010 approved new standards that said legislators could not draw legislative or congressional districts to benefit an incumbent or a member of a political party.
Many Republicans chafed at the state court ruling, and nine of them voted against the map supported by GOP leaders as a protest. Pensacola Rep. Mike Hill complained the state and U.S. constitutions "were under assault" and that the Legislature should fight back against the state court.
House Speaker Steve Crisafulli acknowledged that many GOP members thought the court had overstepped its authority. But the Merritt Island Republican said the Legislature had a responsibility to follow the ruling while drawing up a replacement map. The court gave legislators a tight deadline so that the new map can be reviewed and then in place in time for the 2016 elections.
"This is our good-faith effort in doing that," Crisafulli said.
Nine Democrats joined with most Republicans in supporting the proposal.
The map approved by the House would require major changes to several districts. One would shift the district of U.S. Rep. Corrine Brown, which now stretches north to south from Jacksonville to Orlando, to one that runs east-west across north Florida. The approved map would also make it improbable that U.S. Reps. Gwen Graham and Dan Webster would be able to hold on to their seats because of a dramatic change in the Democratic-Republican make-up of their districts.
The Special Session is scheduled to end Friday. But a showdown is looming because the Senate map makes significant changes to several districts in central Florida and the Tampa Bay region.
Republished with permission of The Associated Press.