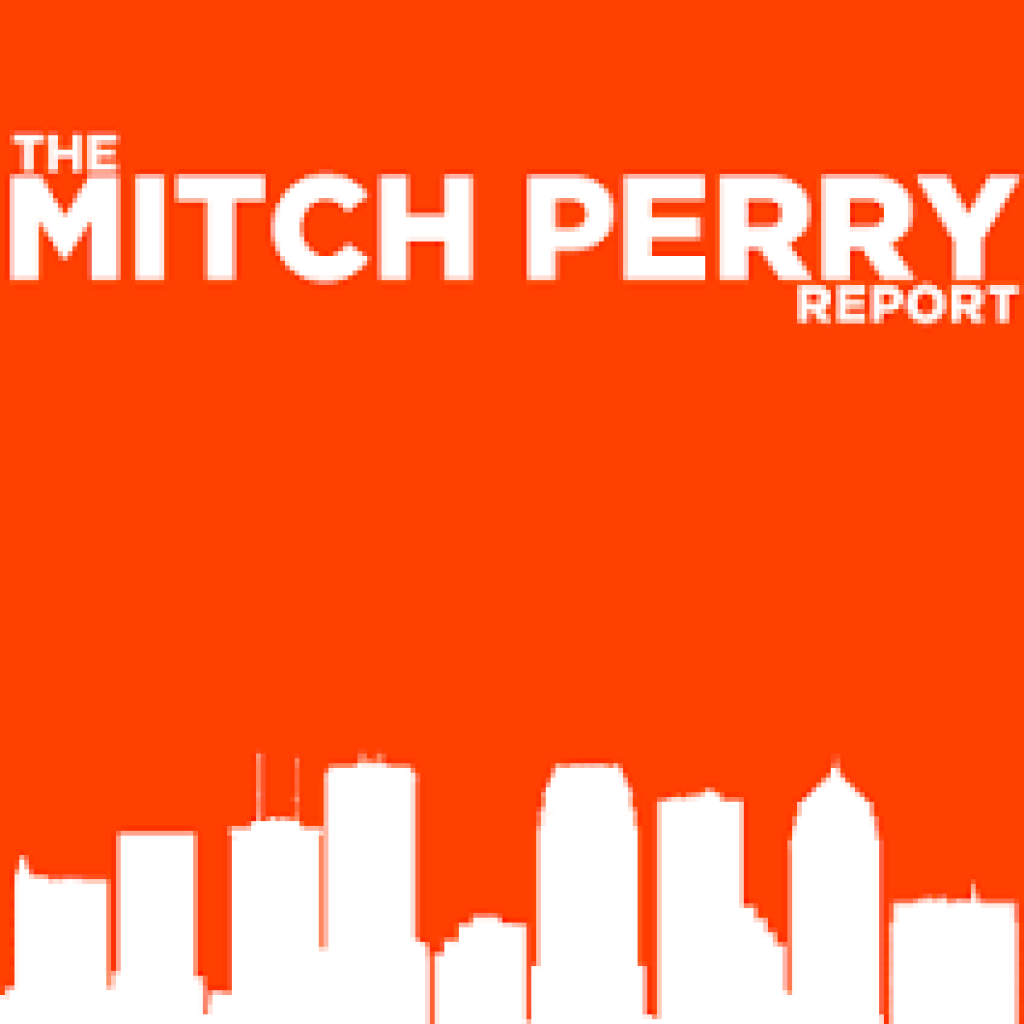 One of the factors in Donald Trump's surprise success in the polls (other than it's August of 2015 and doesn't mean whole lot) is that the mainstream (i.e. television) media has pretty much handled him with kid gloves. And why not, since he's ratings (and clickbait) gold?
Maybe – just maybe, that tide is beginning to turn.
On ABC's This Week on Sunday, host George Stephanopolous grilled the former Apprentice star on his preposterous immigration plan to deport the more than 11 million undocumented in this country (though Trump himself admits he's not sure how we identify them all), and how would he pay for for it? (Some studies say it would cost more than $400 billion to do so).
"It's called management, George," the Trumpster replied. But Stephanopolous continued to drill down.
To which Stephanopoulos said, "I still don't hear specifics on how you want do this."
"I'm going to get great people who know what they're doing," Trump responded.
This part of the interview concluded with the ABC host conceding.
"I still haven't heard the specifics on how you're going to do that, but I'm going to move on," he said.
Following Trump up on This Week was the man who was supposed to be leading Iowa right now be firmly ensconced and in the top tier of candidates (according to the wise old men who make these proclamations), Wisconsin Governor Scott Walker.
After Trump made his announcement last week that he would attempt to revoke birthright citizenship in the U.S., Walker quickly followed suit -until he didn't.
Obviously as confused as the rest of us, the ABC host asked Walker on Sunday to clarify where exactly he stands on the issue. To help him out, he put the first sentence of the Fourteenth Amendment up there on the screen. "All persons born or naturalized in the United States and subject to the jurisdiction thereof are citizens of the United States and of the state wherein they reside."
"Do you support the first line of the Fourteenth Amendment?," he then asked the governor.
Walker responded with some gibberish, prompting Stephanopolous to say this:
STEPHANOPOULOS: I understand that's what you feel we have to address, but this is simply a yes or no question. Do you support that line of the Fourteenth Amendment?
WALKER: Well, I said the law is there. And we need to enforce the laws including those that are in the Constitution. My point is having this debate about anything else when we don't have politicians who are committed to actually securing the border and enforcing the laws, which means very simply in our country e-verify. Making sure that every employer ensure that the people working for them are legal to work in this state — in this country. That will resolve the problems you're talking about and that's what I've been talking about this week.
STEPHANOPOULOS: So you're not seeking to repeal or alter the Fourteenth Amendment.
WALKER: No.
Okay, glad we got that straightened out! Stephanopolous made himself the story months ago when it was revealed that he had contributed to the Clinton Foundation without telling anyone, a journalistic no-no. Republicans were pissed, but the ABC host wasn't hurt because all these GOP candidates want the exposure a hit on Thiis Week provides. That was on him – but he gave the rest of his broadcast and cable news brethren the template on how to get to the bottom of all these politicians rhetoric, especially from those "non" politicians like Mr. Trump.
In other news…
United For Care's Ben Pollara is having a good time with his Draft Joe Biden for VP Facebook page, but that meeting with Elizabeth Warren over the weekend has to put some concern into the hearts of Hillary lovers everywhere.
Hillsborough County Superintendent Jeff Eakins and School Board Chair Susan Valdes were grilled about the recent disclosure of hundreds of millions of dollars in the district's reserve fund at Friday's Tampa Tiger Bay Club meeting.
And for Hillsborough County Commission candidate Tom Scott, Driving While Black ain't an empty slogan. The former Tampa City Councilman adds that his son collected tens of thousands of dollars in a lawsuit with the city after he complained about unfair treatment by law enforcement.