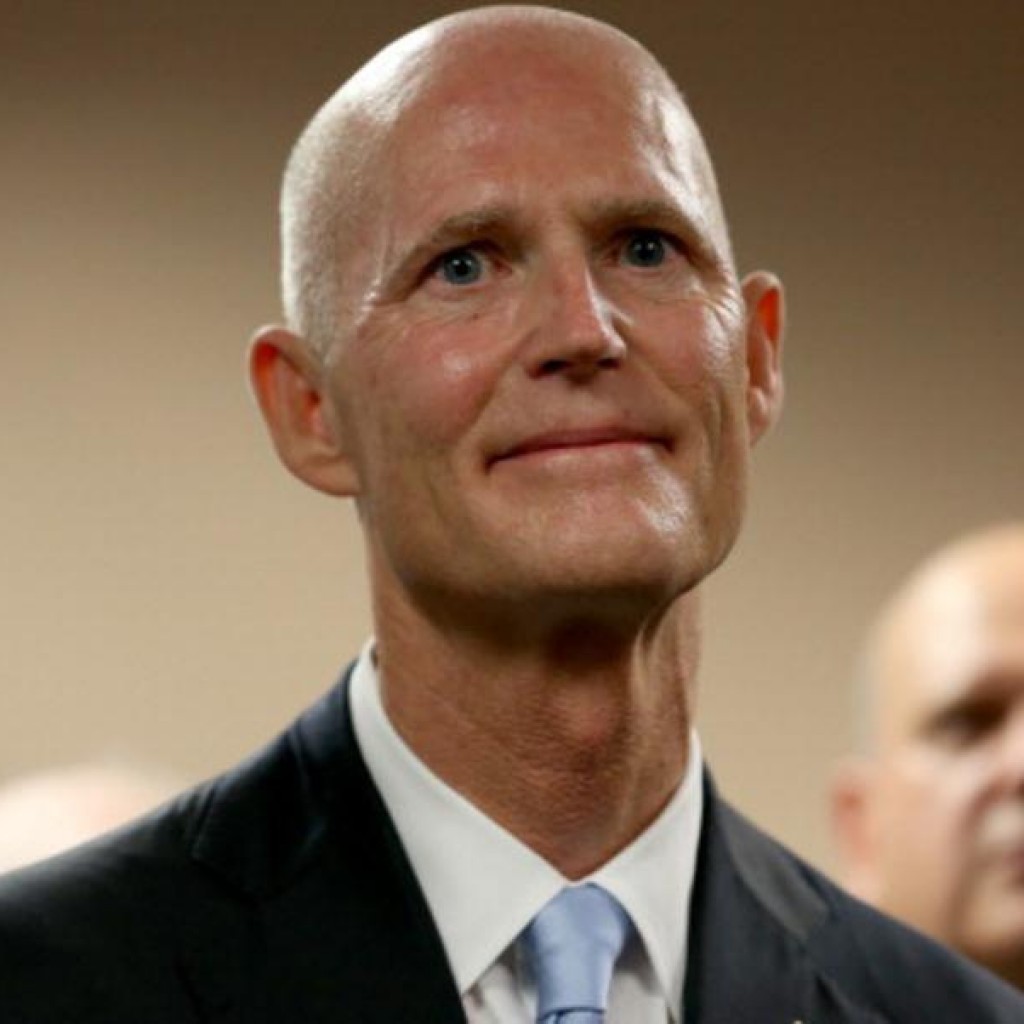 Rick Scott has been governor of Florida for over 5 1/2 years now, but other than his two election-day victories, he's been more down than up when it comes to his personal approval ratings throughout his controversial tenure.
That's why the governor and his supporters have to be giddy this morning, after a Quinnipiac poll released early Tuesday shows Scott right side up, 45-44 percent, with 10 percent undecided.
"With little attention on him these days, Gov. Rick Scott gets his best approval rating ever," says Q pollster Peter Brown, who says it's "perhaps useful for the lame-duck governor, who is rumored to be interested in running for the Senate in 2018."
One thing becomes certain after reading this survey- Scott certainly has substantially better name recognition than all of the four major Republicans  and two major Democrats apparently have in the 2016 U.S. Senate race.
In what seems hard to believe, Quinnipiac didn't even ask the question about who was leading the in Democratic or Republican Senate primaries. "None of the possible candidates in the 2016 race for Rubio's Senate seat has achieved enough voter recognition for a valid measure of their favorability," says Quinnipiac.
That apparently includes Orlando Congressman Alan Grayson, whose unfettered and raw style has made him a star among progressives and anathema to conservatives. Yet Quinnipiac says that two-thirds of voters (67 percent) don't know enough about Grayson to offer an opinion. Of those who do know who he is, he's upside down with his favorability ratings (10/22 percent). His Democratic party challenger, Jupiter Representative Patrick Murphy has an 11 percent favorable, 8 percent unfavorable rating, with 81 percent saying they don't know who he is.
Even Bill McCollum is apparently an unknown, according to Quinnipiac. The former nine-term Congressman and state Attorney General from 2006-2010 is not a candidate (yet) for GOP nomination for Senate, but was included in Quinnipiac's survey of candidates. And apparently 71 percent of Floridians (and 69 percent of Republicans) don't know who he is. Of those who do, his plus/minus favorability ranking is 16-12 percent.
David Jolly is unknown by 86 percent of the public, Todd Wilcox is unknown by 92 percent, Ron DeSantis is unknown by 87 percent of the public and Lieutenant Governor Carlos Lopez-Cantera is unknown by 86 percent.
Quinnipiac University surveyed 1,093 Florida voters from August 7-18 with a margin of error of +/-3 percentage points.