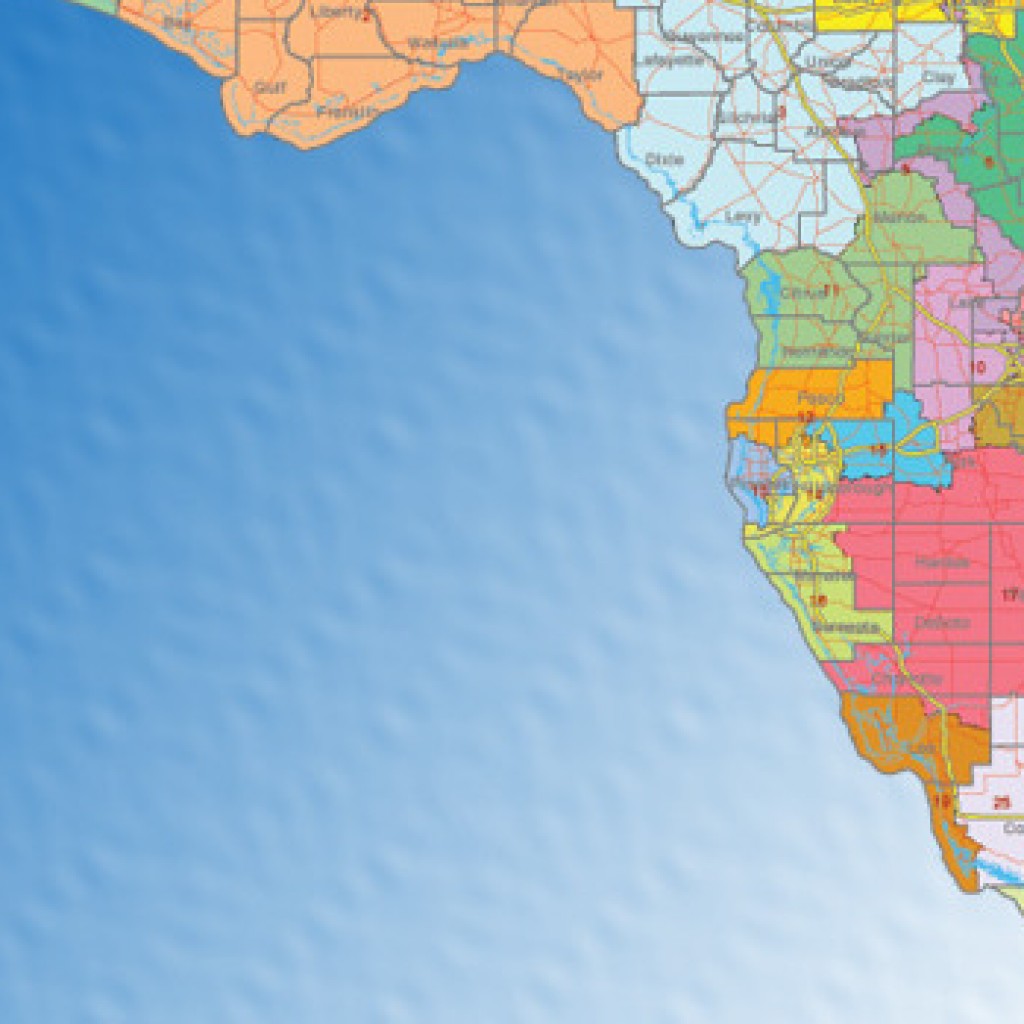 Hope sprang eternal in the Leon County Courthouse on Tuesday with the state Senate's redistricting chairman insisting there is still time for lawmakers to get together and come up with a new map for the state's 27 congressional seats.
Circuit Judge Terry Lewis held a brief hearing after the Florida Legislature couldn't agree on new boundary lines despite convening a two-week Special Session that ended this past Friday.
Lewis, though, sounded stymied by a lack of direction from the Florida Supreme Court. He finally said he would formally ask the high court justices for direction Wednesday morning.
"I'm just going to ask them what they want me to do," Lewis said.
Meanwhile, the House's lawyer's suggested the court may just have to draw a new map, and the Senate's attorneys wanted lawmakers to give it another go.
Afterward, state Sen. Bill Galvano, a Bradenton Republican and lawyer, told reporters he still thinks the Legislature could make the situation right and come up with "a compromise map (that) could put us somewhere in the middle."
In a court filing also on Tuesday, the state Senate said it "remains open to further negotiations with the House and is ready, willing, and able to reconvene in special session to fulfill the Legislature's obligations to draw new congressional districts."
"The original (court) order … anticipated that there may be a hiccup in the road," Galvano said. "It's squandering an opportunity if we don't at least give it another try."
The fear is that the court has "wide discretion" to draw a map, Galvano said, suggesting that the Capitol crowd may not like what the court comes up with.
David King, the plaintiffs' attorney, in fact said it was likely that the court would draw its own congressional districting map.
The League of Women Voters of Florida and Common Cause had sued over the current congressional lines, saying that map violates a state constitutional prohibition against gerrymandering, the manipulation of political boundaries to favor a particular incumbent or party.
The case worked its way to the Florida Supreme Court, which ruled that the current map was "tainted by unconstitutional intent to favor the Republican Party and incumbents."
But the court gave 100 days to come up with a solution, and that time runs out in mid-October – leaving little time for another special session on redistricting to be organized and held. That's further complicated because since yet another Special Session to redraw the challenged state Senate map is set for Oct. 19 to Nov. 6.
"We just don't know how it's going to play out," King said. "We'll be offering a map that will be a little different, not a lot, but some, in certain districts."
The redistricting Special Session ended last week without result because of disagreement over the Senate's proposal to put all of eastern Hillsborough County into the 15th Congressional District, now held by Republican Dennis Ross.
The House plan keeps the southern half of eastern Hillsborough in the 16th District, now held by GOP U.S. Rep. Vern Buchanan. House leaders have said because the Senate map favors Hillsborough at the expense of portions of central Florida, it would almost certainly be ruled unconstitutional.
"We're the Legislature," said Galvano, who represents the southernmost part of Hillsborough. "It's not always smooth and it's not always easy, and this year is a good example of that."
Still, he added, "I would venture to say that, among the membership of both chambers, there is a desire to be successful in addressing this and that there would be a high level of cooperation" if another Special Session were held.
Late update: Ryan Smith, Deputy Chief of Staff to Florida House of Representatives Speaker Steve Crisafulli, sent this response to the story:
"The House and Senate held a two week special session, but unfortunately arrived at an impasse. Because the Court established a very tight timeframe, and given the small difference between the two maps is because of a differing legal opinion, we think presenting the House map to the Court is the best way to proceed. We would prefer to pass a map with the Florida Senate, but they have been unyielding on their position."