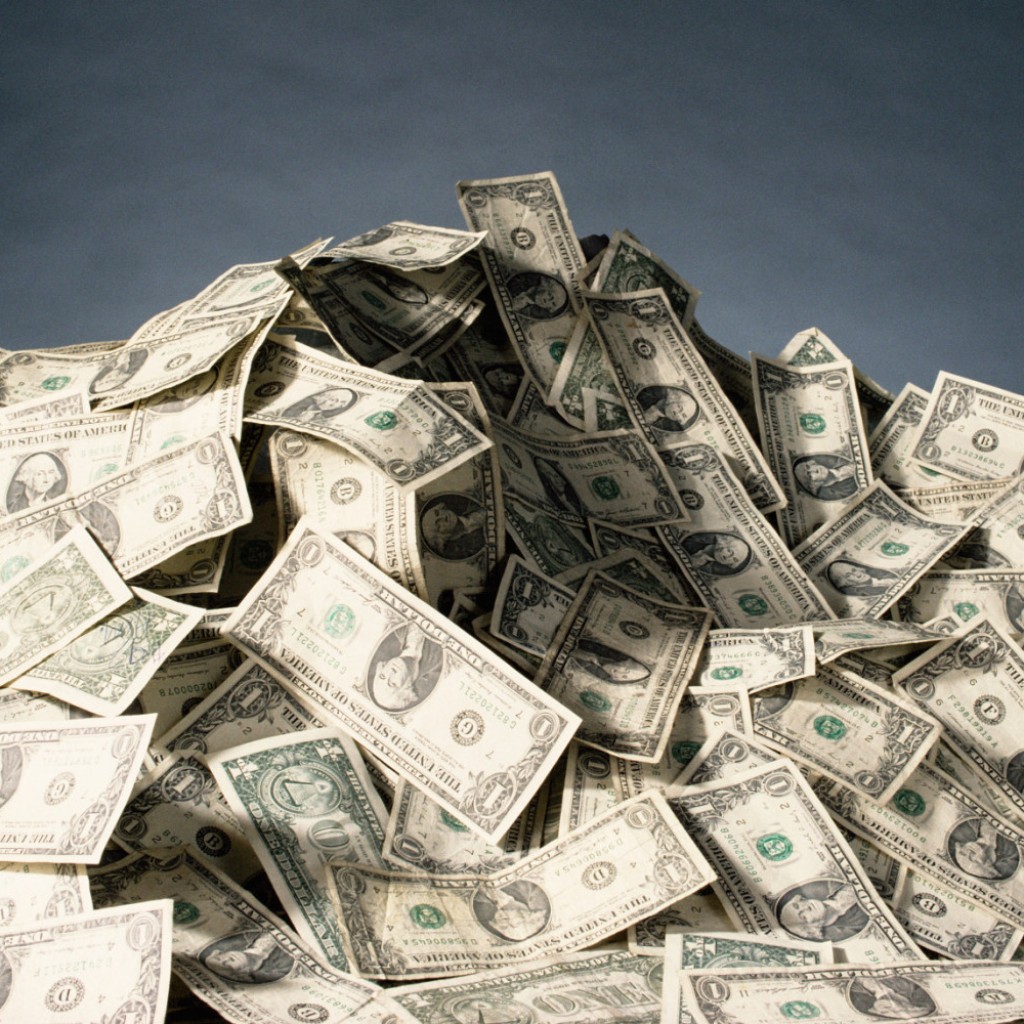 A new report on Florida's campaign finance laws says they seem to be designed to encourage money to flow into the more secretive and less transparent parts of the system.
"Florida's political parties were exempted from the increased frequency of reporting requirements included in the 2013 campaign finance reform law so the unlimited contributions and expenditures by the parties are very difficult to track," reads the report, written by Integrity Florida and the LeRoy Collins Institute, "The limits on direct contributions to candidates empower the outside committees and the political parties because they can accept unlimited contributions and better hide their spending."
Two years ago, the Florida Legislature passed a bill that raised the maximum amount an individual could contribute to a candidate for statewide office (including Supreme Court justices running to be retained on the court) from $500 to $3,0000. In addition, contributions for state legislators, countywide candidates, and judges running for appeals courts and circuit court and county court judges was raised from $ 500 to $1,000. The report also makes comparison with eight local governments in the state who in the past 20 years that have limited campaign contributions.
Among the findings in the report, entitled, Money in Politics, Reforms in Florida: Initial impacts and comparison to other states.
In local races with lower contribution limits, candidates received few campaign contributions.

However, candidates for County Commission and Florida House raised more campaign contributions with higher contribution limits. Florida Senate candidates raised less, even with higher contribution limits, likely as a result of less competitive elections.

Florida campaign limits are below the national average for state elections.

Florida allows more coordination between outside political committees and campaigns than most states, but has improved its national standing for disclosure since passage of a 2013 campaign finance law. Last December, the National Institute of Money in Politics gave moved Florida from a D to a B grade, saying the improvement was due to the addition of a new question on disclosure requirements of donors for independent expenditures and electioneering communications.
The report has plenty of other things to cite, such as the fact that there is evidence that coordinated fundraising and spending between candidates and outside committees in Florida is increasing. It is a common practice for candidates to solicit funds for committees with names like "Floridians for a Better Tomorrow" because those committees can accept unlimited contributions. Those committees allows the candidate to raise large contributions that are not subject to the limit on direct contributions to the candidate.
Comparing election results in 2012 to 2014 (the new statewide contribution limits increased on November 1, 2013) saw a small decrease of 2 percent in contributions in the Senate. In the House, the caps led to a substantial increase of nearly 30 percent under the higher limits. House races in 2014 were more competitive than Senate races due to 17 House incumbents retiring, creating open and competitive seats, compared to no retirements in the Senate. Some 44 percent of House candidates faced a major party challenger compared to only 25 percent of Senate candidates.
When Florida lawmakers raised contribution limits of $3,000 for statewide races (including governor) and $1,000 for legislative and local races, they boasted that they were still below the national average. The new report confirms that. The national average is $8,579 for gubernatorial races, $4,003 for senate races and $3,632 for house races. Florida's limits are also well below the national median of $5,000 for gubernatorial races and $2,000 for legislative races.
Led in part by the fact that it's the nation's third-largest state and has ten major media markets, Florida had higher total political ad spending than any other state in 2014, with $114.1 million.
The report says that loopholes in Florida's campaign laws that the authors believe are troublesome. They include political committees and Electioneering Communications Organizations (ECOs), "Because Florida has relatively weak regulation over a candidate's ability to raise funds for and coordinate with Political Committees and ECOs, it's a common practice for candidates to use these entities to evade the limits on direct contributions to campaigns," the report says. ECO's can also raise and spend unlimited amounts, but are limited to what is known as issue advocacy where they can be supportive or critical of a candidate or issue, but not expressly say "vote for" or "vote against."
Political parties also allow candidates to subvert campaign contribution limits, because there is no limit on the amount of money that can be contributed to the political parties in Florida and the parties are given wide latitude in funding candidate campaigns. The parties can contribute up to $250,000 to statewide candidates and up to $50,000 to legislative and local candidates. They can also make unlimited contributions to candidate campaigns for in-kind expenses.
And there is the LLC Loophole –" While a few local governments in Florida allow campaign contributions from only "natural persons," Florida law allows contributions from businesses, associations and other entities," the authors write. "If funders were determined to evade the candidate contribution limits, they could easily set up multiple shell corporations or other entities and make the maximum contribution allowed for each of them."
The Integrity Florida report cites a 2014 report by the Brennan Center for Justice titled After Citizens United: The Story in the States that says that characterized Florida's laws on candidate coordination with outside political committees that can accept unlimited contributions as "Weak Regulation."
Recommendations:
Create a balanced system of regulation where all vehicles for campaign fundraising and spending are subject to the same, uniform contribution limits.
Subject political party entities to the same disclosure requirements for frequency of reporting as candidates and committees.
Require disclosure of target and position for independent expenditures. Tighten regulation on coordination between candidates and committees.
Revise the state campaign finance database to include campaign finance information from local government races to allow for better tracking of money in politics.
The authors conclude that the 2013 reforms are a step in the right direction, but "much remains to be done."