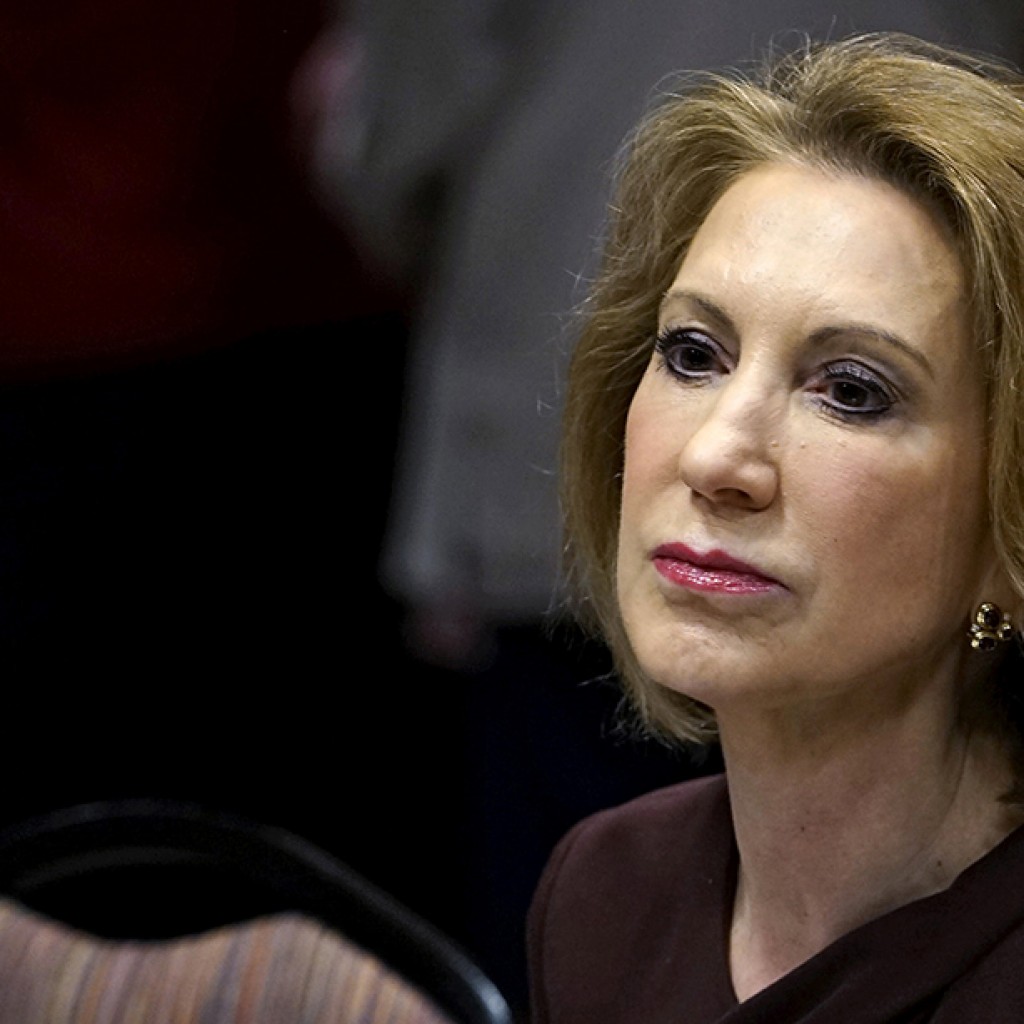 Republican presidential candidate Carly Fiorina is calling Donald Trump's GOP candidacy a "big wake-up call to the professional political class."
She spoke Wednesday on MSNBC's Morning Joe program with hosts Joe Scarborough, a former Florida Panhandle congressman, and Mika Brzezinski.
Fiorina, the 60-year-old former Hewlett-Packard CEO, stands at 5.5 percent in Huffington Post's latest average of 143 polls for the 2016 National Republican Primary.
Trump is now at 26.1 percent – on top of a 17-candidate field that includes Florida's U.S. Sen. Marco Rubio (7.3 percent) and former Florida Gov. Jeb Bush (10.3 percent).
"I've been underestimated all my life," Fiorina said. "But I also have a clear track record of challenging the status quo and producing results. That's how you go from secretary to the chief executive of the largest technology company in the world."
On Trump, she said what the real-estate mogul and reality television star "taps into is a disgust with a professional political class, a belief that the game is rigged and that in part, whether this is fair or not, the media helped rig it. I think people want truth-telling in politics."  
"… I think Donald Trump's a wake-up call to a lot of folks, the professional political establishment for one, and in part the media for another," Fiorina said. "Having said all that, I think what presidential campaigns do is reveal character over time and under pressure. And I think character will be revealed of all the candidates over time and under pressure."  
Fiorina also opposed Trump's call to end "birthright citizenship," the legal right enshrined in the Constitution that guarantees U.S. citizenship for all those born here, regardless of the citizenship of one's parents.
"I do not support amending the Constitution," she said. "And frankly, in this regard, I think Donald Trump is acting a lot like the politicians he excoriates. 'Let's hold a bright shiny object out here, let's amend the Constitution and end birthright citizenship.' It's not going to happen. Whether people are for it or not, it's not going to happen."