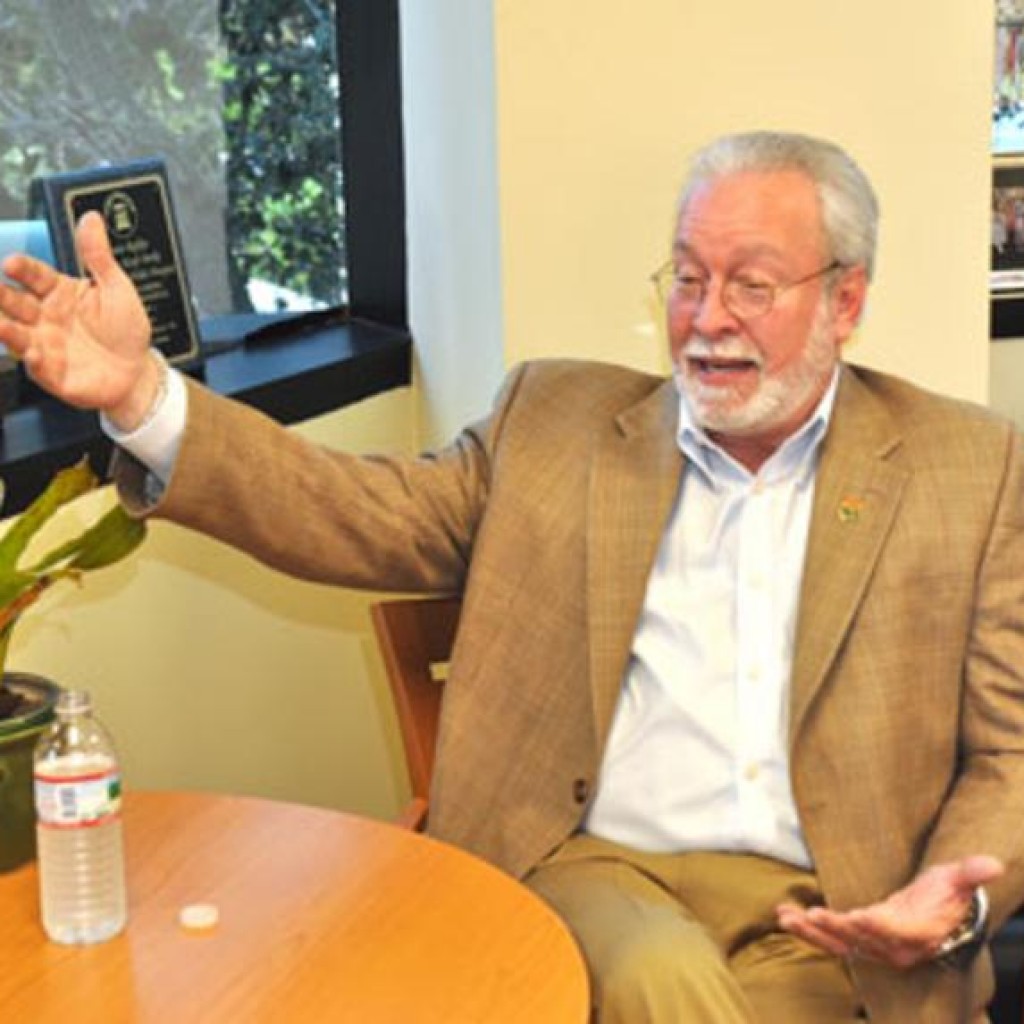 A Tallahassee-based advocacy group led by veteran lobbyist Barney Bishop has had a mass exodus of board members in recent weeks, including one who accused Bishop of being motivated by "self-aggrandizement and personal gain."
As of Monday, group founder and former chairwoman Lori Costantino-Brown and members Pamela Alvarez, Catherine Craig-Myers, Jim DeBeaugrine and Mary Lynn Ulrey had all turned in resignation letters to the Florida Smart Justice Alliance. Copies were provided to FloridaPolitics.com.
Craig-Myers said the resignations were from those who supported a motion to fire Bishop and lost.
And last month, the Internal Revenue Service posted a notice it had "automatically revoked" the alliance's tax-exempt status. The group is formed as a 501(c)(6), a category for "business leagues, chambers of commerce, real estate boards, etc.," according to the IRS website.
The reason for the revocation: The organization has not filed its annual financial disclosure as required by federal law for three consecutive years.
Non-profit groups that get revoked have to start paying taxes and file a federal tax return, according to the IRS. They can continue to take contributions, but those donations won't be tax-deductible.
Bishop is the former president and CEO of Associated Industries of Florida – the state's premier business lobby – and has been the Smart Justice Alliance's president and CEO since January 2013, its website says.
He was not immediately available at his downtown office or by mobile phone.
Bishop, a longtime lobbyist, also is a past executive director of the Florida Democratic Party, according to his online biography.
He has been a news commentator, served on several state and local boards, and is a "native-born Floridian and Eagle Scout." He also worked as an aide to then-Florida State Treasurer and Insurance Commissioner Bill Gunter.
The alliance was founded after a 2009 "Justice Summit" convened by conservative groups, including Florida TaxWatch, Associated Industries of Florida and the Collins Center for Public Policy, the group's website says.
"Florida business leaders recognized that the state's approach to criminal justice was costing too much without effectively reducing recidivism," it says.
The organization's mission is to "make Florida's communities safer, save the taxpayers money and hold offenders accountable while providing the tools for them to live law-abiding lives."
But in her Sept. 3 resignation letter, Costantino-Brown said the organization "no longer represents the ideals it was founded upon."
That was also the date that current chair Don Eslinger, the sheriff of Seminole County, called an "emergency meeting" to discuss the group's yearly Justice Summit, scheduled for December in Sarasota.
At that meeting, Ulrey – CEO of the Tampa-based Drug Abuse Comprehensive Coordinating Office – said she suggested the group use a less expensive event organizer than last year's. Her suggestion was quickly shot down, she added.
"When you don't feel valued in a situation like that, it makes you feel leery about continuing to be involved," she said in a phone interview. Ulrey, the board treasurer, also quit the board on Sept. 3.
When asked whether she was referring specifically to Bishop, Ulrey said, "Well, he's in the driver's seat … Barney certainly has his agenda and that's fine. I just no longer felt I was a good match."
In fact, Costantino-Brown said in her letter that she could not "support or engage in an entity that is associated with Mr. Barney Bishop in any capacity."
"It was brought to my attention over the last few months that Mr. Bishop's operations with regard to 'smart justice' were directed towards self-aggrandizement and personal gain, as well as substantially damaging to its reputation and advancement of mission," Costantino-Brown wrote.
Costantino-Brown is CEO of Bridges of America, a substance-abuse treatment and "community re-entry" program headquartered in Orlando. She could not be reached at her office on Monday.
And DeBeaugrine, a registered lobbyist who represents an array of Florida nonprofits at the Capitol, said the emergency meeting similarly was the last straw for him.
"I sort of put the Smart Justice Alliance in my rear view mirror," he said.
Editor's note: This story will be updated with Bishop's and Eslinger's comments when we hear from them.