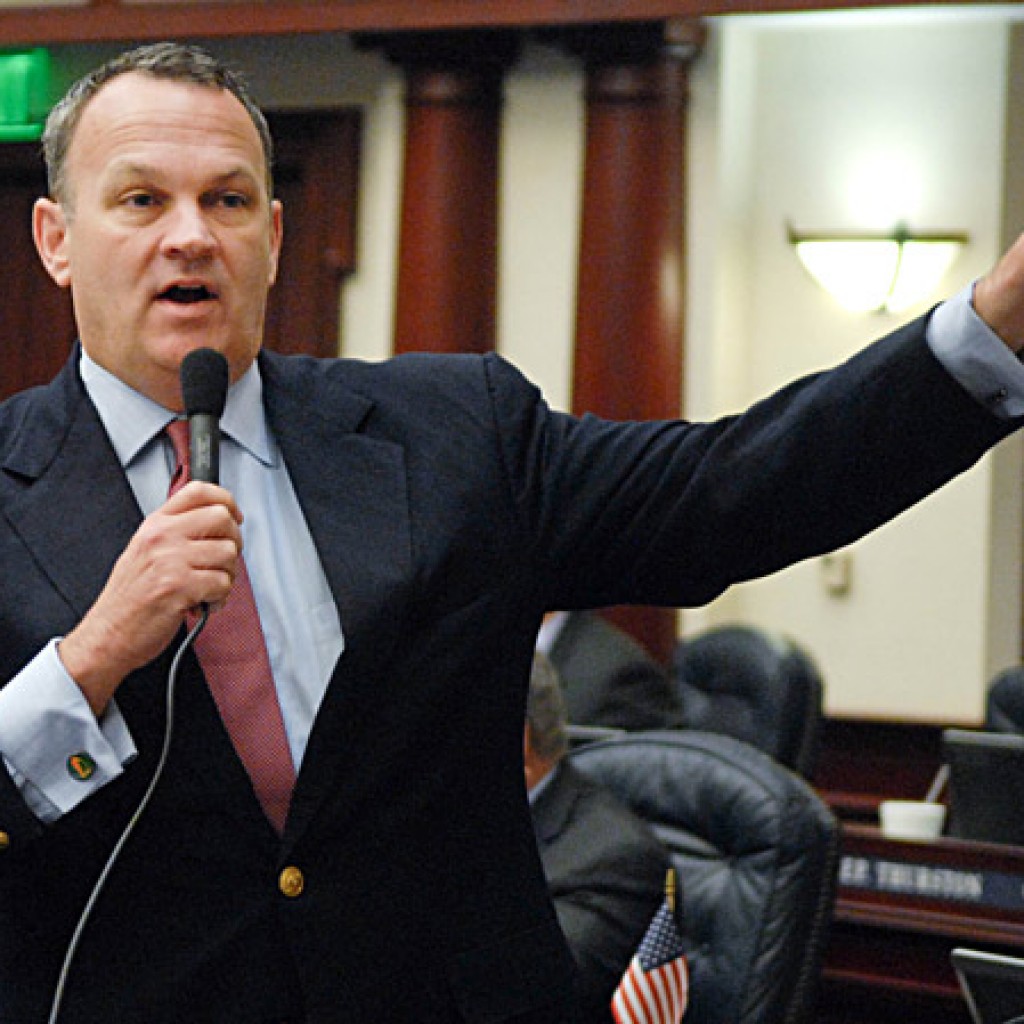 My good friend Speaker-Designate Richard Corcoran is poised to take over the reins of the Florida House of Representatives for the 2016-2018 term.
I've known Richard for more than 30 years. A finer public servant would be hard to find. He has the skills, abilities and Tallahassee "know-how" to be an effective leader. He knows how to "get the job done."
Richard is also a committed family man whose wife and six children are truly his pride and joy. His wife has home-schooled their children, no small feat. The choices he has made in life, with his family at the center of them all, will be important guiding principles that will help structure his speakership.
I applaud him for the family values and more efficient government that he has consistently advocated for many years.
Richard has the opportunity to enact change in Tallahassee that will affect how state government is run for potentially a generation to come. Like his predecessor and early mentor, former speaker and now U.S. Rep Dan Webster, Richard Corcoran will enter his speakership with a plan to completely restructure the way the House operates, literally turning it on its head.
In a time when special interests have far too much control over policy and legislation, Richard's plan to empower his chamber will return the control of that body to those to whom it belongs: the elected officials and people of Florida.
Although Richard has presented bold and grand ideas to revamp the Florida House to reduce the influence of lobbyists, I have yet to hear his plans regarding how the people of Florida will be served. His constituents back home, and all those across the state who he symbolically represents, need to be part of his plan as well. As noble as his ideas to change the culture of the state Capitol may be, it mustn't be forgotten that to represent and speak for the average Floridian is why legislators even exist in the first place.
Richard is firm in his faith and ideological beliefs with sweeping ideas. If enacted, they'll propel Florida forward in an extremely positive way. However, I would caution that in Florida we have a 60-day legislative session. From my experience not all we desire can be accomplished in such a relatively short time. I hope that's not forgotten by the leadership team in control of the House next year. Compromise may be perceived by some as a dirty word but sometimes incremental change is better than no change at all.
Marc Caputo published an article in POLITICO on Monday headlined "Future speaker bashes special interests, but spends big on their dime." Caputo rightly points out that current and future leadership has relied heavily on special interest money to get to where they are.
My good friend Richard has worked hard to garner the support needed to claim the House speakership. If he wants to effect the change he is seeking, he needs to lead by example. That example needs to start now. I truly believe his efforts to change the culture and influence of lobbyists will begin the moment he distances himself from the expensive dinners, bottles of wine, cigars and fancy hotel stays that are out of the reach of most Floridians.
I'm truly proud of Richard Corcoran.
The young man who I played basketball with so many years ago is now poised for greatness in Florida history. He has the opportunity to be remembered for making the Florida House, and its relationship with the Florida Senate, and more importantly the people of Florida, something that will be remembered through the ages.
Richard is an individual who has known the ups, downs and uncertainties of the political process. He deserves the opportunity to free the system from the grip of lobbyists and special interests whose primary allegiance is to their client, not for what is in the best interest of our state.
If Richard truly wants to do this, and I hope and pray he does, he will find a way to get it done.
Former state Sen. and  Rep. Mike Fasano is the Republican Tax Collector of Pasco County.