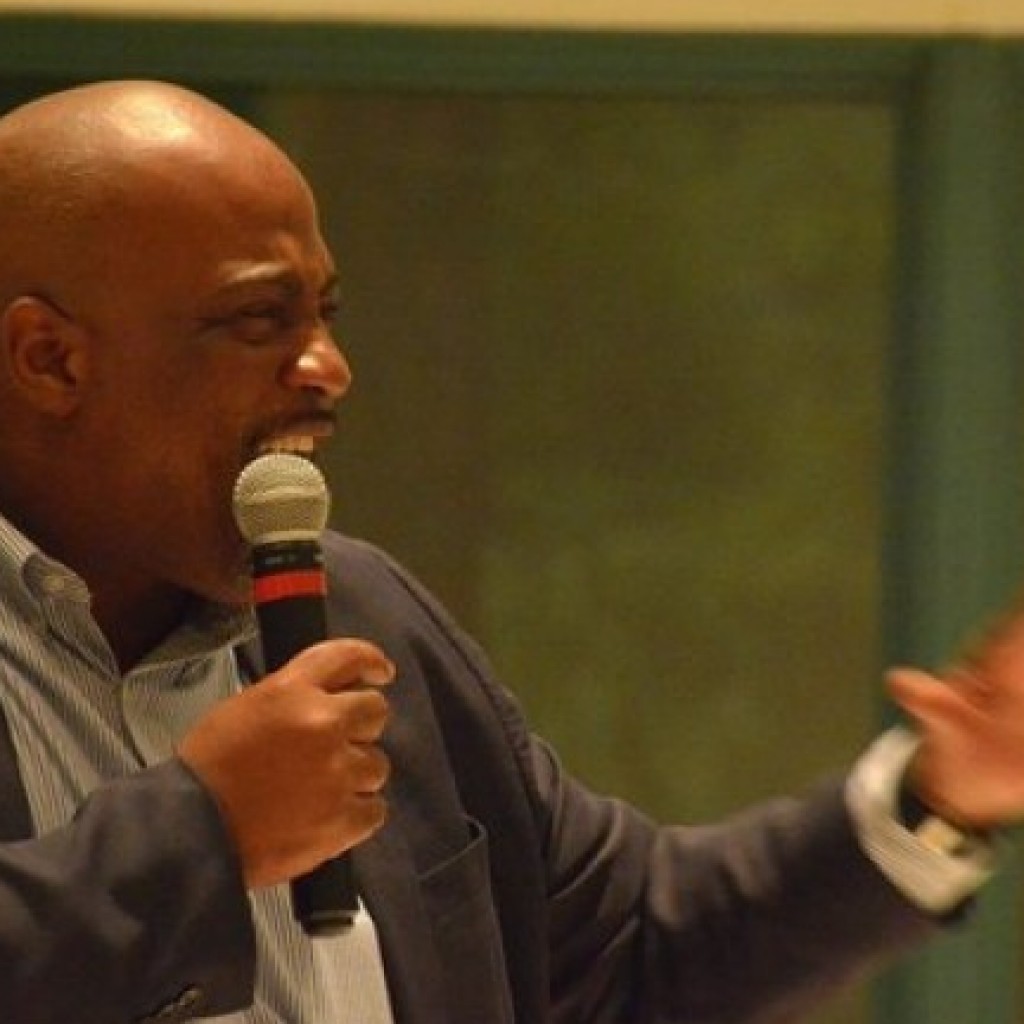 Florida is one of only three states left in the country that takes away ex-felons voting rights for life.
More than 1.6 million Floridians cannot vote, hold office or serve on a jury, according to The Sentencing Project, a prison-reform group.
Democrats in the Florida Legislature have railed for years against what they call this injustice, but have nothing to show for their efforts. Things did change in 2007, when the clemency board under then Gov. Charlie Crist began to automatically restore the rights of nonviolent offenders who served their time — and a total of 155,315 got them back during his four-year term. However, that policy was reversed when Rick Scott was elected governor in 2011.
There's an effort to get a constitutional amendment on the 2016 ballot that would restore voting rights for ex-felons, an effort one might assume the Florida League of Women Voters would be supporting.
And they are. Sort of.
"We absolutely, 100 percent support the restoration of ex felons rights," Florida League of Women Voters president Pamela Goodman said in a speech in Tampa on Wednesday. But for now, her organization isn't devoting any resources to help get the measure on the 2016 ballot.
The Florida LWV has become quite the political player in Tallahassee in recent years, with its participation as a plaintiff in the redistricting battles the most obvious and recent example. The group also actively supports Medicaid expansion, the Floridians for Solar Choice constitutional amendment bid, stopping the guns on campuses legislation, and having the Legislature fully implement Amendment 1, the proposal intended to provide more than $5 billion for water and land conservation in Florida during the next 10 years.
Goodman says the League's board is propositioned to support many citizen initiatives. Before it does, though, the campaigns must pass a "litmus" test of questions submitted to the organizer.
One of the most important questions asked is whether the group has enough financial resources to go the distance on their particular project. Goodman said the League itself doesn't fundraise for any citizen initiative, and never has. Instead, they can provide education and volunteer power – "boots on the ground" – to support such an effort.
So when LWV members sat down with officials with the Florida Rights Restoration Coalition this year, Goodman says, "they said they had a good funding source." However, that source ultimately fell through. Now the League has "temporarily postponed" any involvement in the cause.
Desmonde Meade heads the Florida Rights Restoration Coalition. He says that while the LWV's official position is that they're not backing his effort, "We still enjoy the support from individual League of Women Voters actively" in helping get petitions signed.
"She is pretty fair in her assessment of the situation," he says.
Any group trying to get constitutional amendment on the November 2016 ballot in Florida must submit 683,149 signatures to the state Division of Elections office by Feb. 1. It must have 10 percent of those signatures prior to that in order to submit its ballot  language for the Florida Supreme Court to decide whether it passes constitutional muster.
Meade says the Florida Rights Restoration Coalition is truly grassroots driven, and says the fact that it doesn't have a major financial benefactor proves that's the case.
"We don't have any sugar daddies to help fund us," Meade said, comparing the right to restore ex-felons voting rights to the medical marijuana campaign. "What we do have that I think that no one else has, is that we have people on the ground who are passionate about this issue. That are donating an enormous amount of hours and energy to make sure that we get some movement on this.'
One of those volunteers could be seen attending the Hillsborough County Democratic Party's Kennedy-King fundraising dinner in Tampa this past Saturday, asking party members to sign the petition.
But can a grassroots effort get such a measure on the ballot, when Goodman says a successful citizen-driven constitutional amendment costs between 7$ to $9 million?
"If they can get that part of it together, then we of course will be on board," said Goodman. "We support the issue 100 percent, but we never want to misuse our most treasured talents, which are our members and your time and your work efforts towards something that we may see successful, and so that's why we temporarily postponed our involvement, but if it doesn't get on the ballot in 2016, it will be back, and it will be stronger."