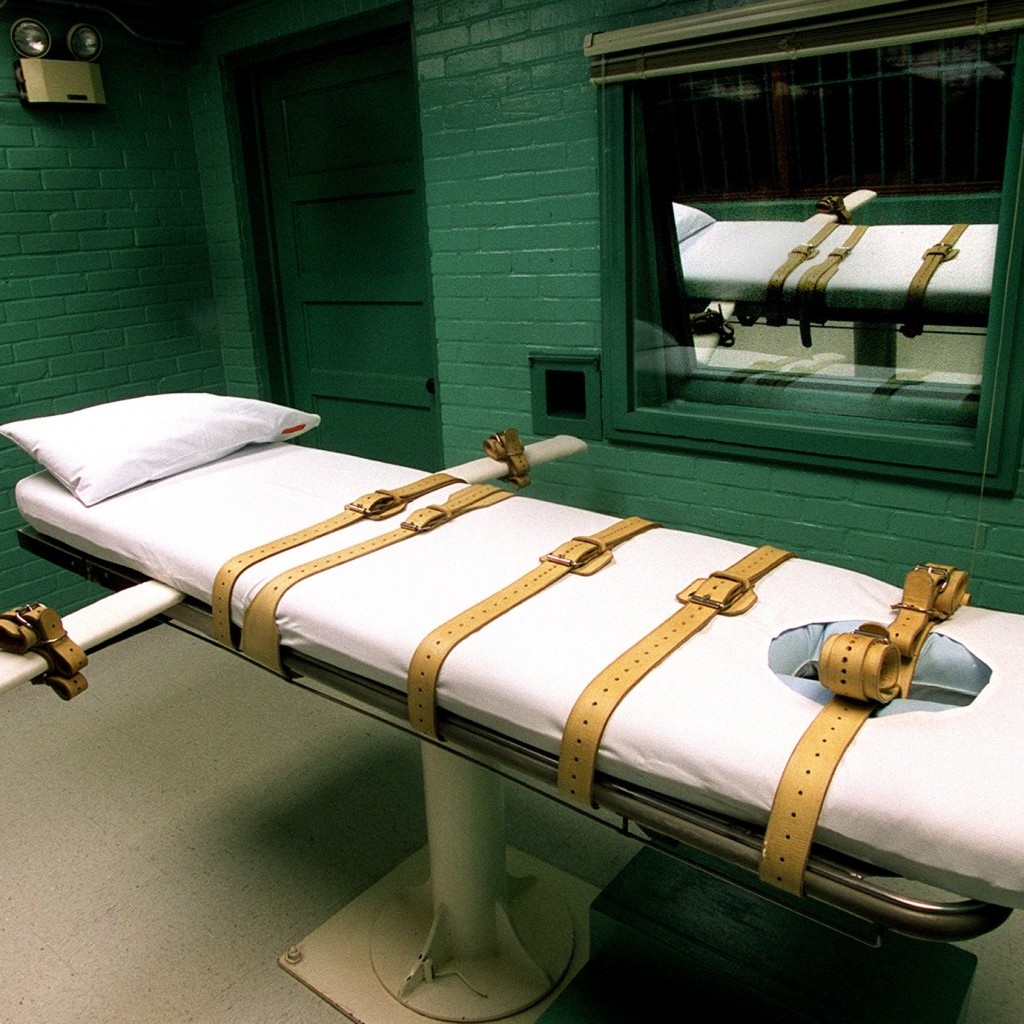 My heart doesn't bleed for murderers.
My father was a homicide detective whose life was cut short, in part,  by the stress and strain of putting bad guys in prison. He helped send his share to death row, too. It was a grisly job, being a janitor to humanity.
Dad supported the use of capital punishment, but he taught me we should take no joy in executing human beings.
He kept track of his "guys" on death row, as he called them. He was relieved when they died, whether by sickness or execution. There would be no more appeals, no more endless questioning, and an end to the kind of turmoil that entails when we, the people, kill someone.
He had respect for that ensuing turmoil. He called it "due process of law." And we, as a society that values liberty and justice, can't execute someone without exhausting it.
But my opposition to the death penalty has nothing to do with fighting for the lives of convicted murderers.
I oppose the death penalty because chasing vengeance drains the very life out of us. It debases us; it distorts our focus and diverts our attention toward those who deserve it least: the murderers. And it burns scores of millions of dollars in the process.
During the past two months, I've spent some time with a family who lost a loved one to homicide two years ago. Shelby Farah was murdered heinously; as horribly as it gets. The 20-year-old was robbed and shot dead at the Metro PCS store she managed on North Main Street here in Jacksonville. The brutal killing was captured on surveillance videotape so there's little doubt the defendant is the shooter.
Shelby's mother, Darlene; her brother, Caleb; and her sister, Nycole, have all been praying for a year-and-a-half of those two years – praying for the state attorney to take the defendant's plea offer: life with no parole. But prosecutors want the death penalty.
Darlene Farah says she had to forgive the man who murdered her 20-year-old daughter, not for him but for her own sanity. It's a sanity that is tested and strained every time she faces him in court.
"I don't think I have the strength to get through the first trial," she tells me. She worries about the reversals, retrials, and appeals that are characteristic of capital punishment cases.
She wants the ordeal to come to an end for the sake of her two younger children, so they can finish high school with a semblance of peace and normalcy. "Shelby's in heaven," she tells me, "she's fine." It's the other two she's worried about.
The family was traumatized again this past July when a judge found Shelby's murderer not mentally disabled.
"It felt like we were going to get closure," Shelby's brother said.
Instead, a ruling of "not disabled" gives the thumbs-up to prosecutors to go ahead and pursue capital punishment, despite what the family wants.
The Farahs are emotionally drained. Caleb teeters on the brink of dropping out of school. Nycole still has trouble sleeping. They've taken severe financial hits. Darlene spent her life savings on Shelby's funeral, never dreaming that her grief and the endless court dates would interfere with her being able to work.
It's hard to miss the irony: The Farahs are living hand-to-mouth in a society that sees fit to spend an embarrassment of riches on putting people to death.
This past Friday, Jacksonville's Tiger Bay Club sponsored a debate between local prosecutor Bernie de la Rionda and anti-death-penalty activist Kristina Musante. Musante quoted a 15-year-old Palm Beach Post study on the costs of enforcing capital punishment: $51 million per year, for the state of Florida to enforce the death penalty over and above what it costs to enforce life in prison with no parole.  In real dollars, 15 years later, that figure amounts to $71 million. Musante's organization, Justice 4 Jacksonville, says it's money that would be better spent on education, or on assisting victims' families.
I don't begrudge Shelby's murderer shelter and three meals a day, even as Darlene Farah struggles to keep those things going for her children.
I do, however, begrudge Shelby's murderer the hundreds of thousands of dollars that will be spent hiring psychiatrists and psychologists and mitigation specialists and appellate attorneys, because a simple plea negotiation could end this nightmare right now. I do begrudge him the notoriety he'll receive as his photo is flashed across television screens for decades to come. I also begrudge him the man-hours it's going to take to file the endless appeals and federal habeas corpus reviews and on and on and on until …
Until what? Until we, the people, can put him to death?
Eleven years elapsed between Ted Bundy's final murder and his execution. Danny Rolling's execution occurred 16 years after he killed five students in Gainesville. One death row inmate, Jacob Dougan, who in 1974 brutally and senselessly shot a man for being white, has clogged the judicial system for 41 years.
Will the ordeal of capital punishment litigation last throughout Caleb and Nycole's entire young adulthood? Or will it continue until they become grandparents?
And whose name will we remember in the end?
Julie Delegal, a University of Florida alumna, is a contributor for Folio Weekly, Jacksonville's alternative weekly, and writes for the family business, Delegal Law Offices. She lives in Jacksonville.