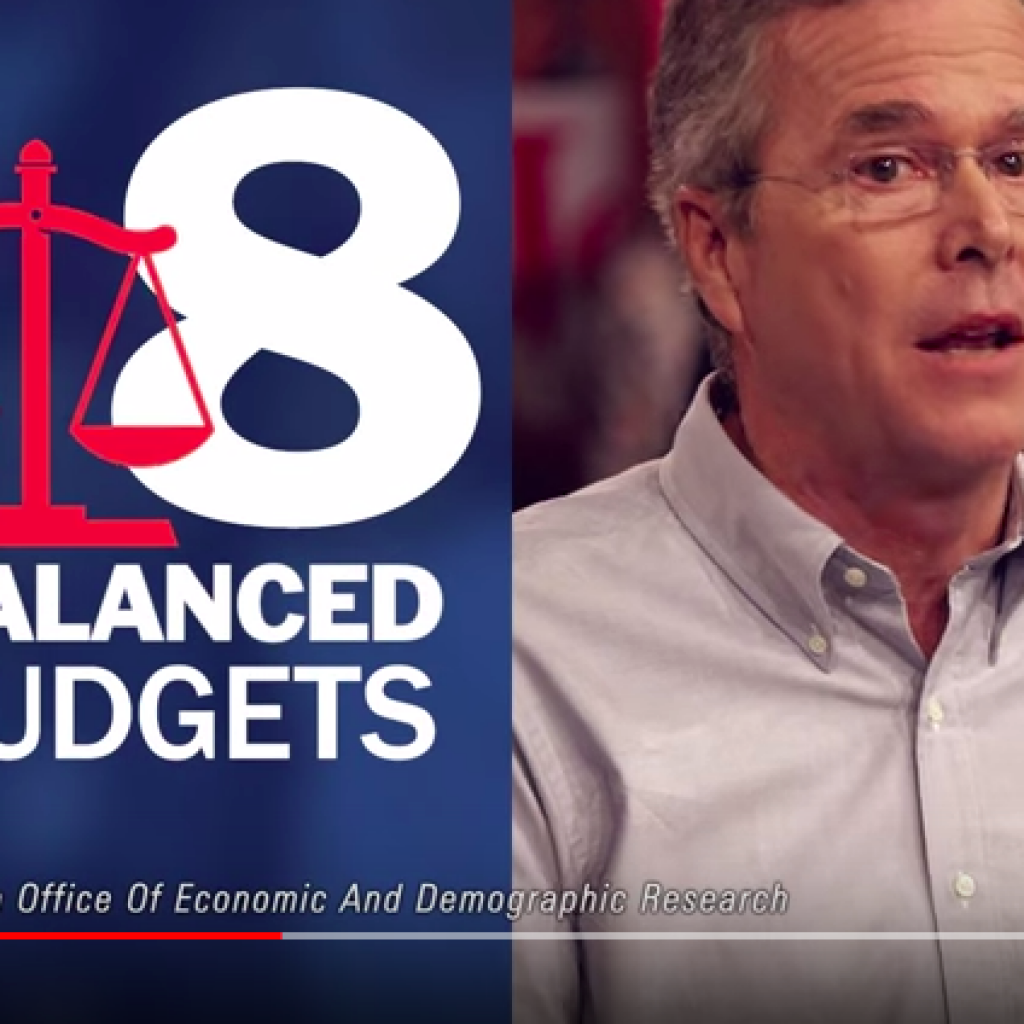 The newest TV ad from the Right to Rise USA super PAC, which supports Republican presidential candidate Jeb Bush, portrays the former Florida governor as a "committed conservative."
The one-minute TV spot, now up on YouTube, features clips of the former Florida governor touting his experience and political credentials to a crowd at a campaign event.
The advertisement also does not use the exclamation point customarily sees after Bush's first name.
He created a personal brand in his gubernatorial runs with his "Jeb!" campaign signs. The ad's final frame shows, "JEB FOR PRESIDENT," with no punctuation.
But under federal campaign law, Right to Rise can't coordinate its efforts with Bush or his campaign staff, and so, like any super PAC, can't borrow official campaign graphics or slogans.
Bush says in the ad, "I also used my veto power to protect our taxpayers from needless spending and if I'm elected president, I'll show Congress how that's done."
The U.S. Constitution doesn't give the president line-item veto authority as Florida's does for the governor.
"I will campaign as I would serve: Keeping my word," he said. "I will run with heart and I will run to win."
As Bloomberg reports, the ad is "part of a $23 million, four-month marketing campaign in Iowa, New Hampshire, and South Carolina … The ads represent the opening media salvo from Right to Rise USA, which raised $103.2 million in the first six months of the year."
"We're raising money and organizing supporters across America to carry Jeb's optimistic conservative message of renewal and reform to every voter," the super PAC's website says.
Bush is in third place with 8.3 percent in the current Huffington Post average of polls on the race for the 2016 GOP presidential nomination. Donald Trump is first with 32.8 percent and retired pediatric neurosurgeon Ben Carson has 15 percent for second place.
The other favorite son candidate from Florida, U.S. Sen. Marco Rubio, is in fifth with 5.2 percent.