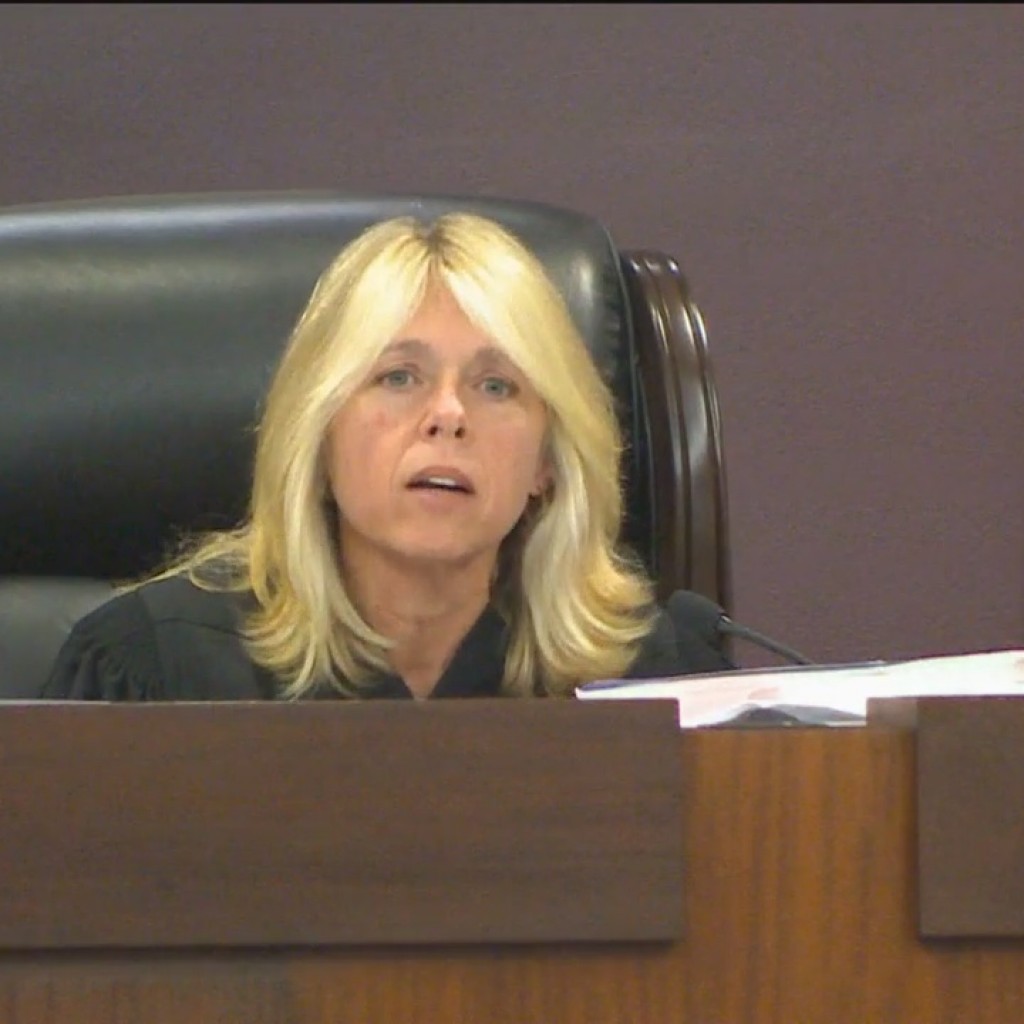 A Tallahassee-area judge who presided over several high-profile state-related lawsuits has been ordered off the bench immediately and permanently.
Circuit Judge Jackie Fulford also once ordered a woman to pay $15,000 in restitution at a rate of $1 per month, stretching the full repayment into the year 3249.
The Florida Supreme Court declared Fulford "involuntarily retired from judicial service," according to its order released Wednesday.
Investigators previously found that Fulford suffers from a permanent disability "that seriously interferes with her ability to perform her judicial duties." She has been on medical leave since April, reports said. Her disability was not disclosed.
In April, the Judicial Qualifications Commission (JQC) notified Fulford, a former assistant prosecutor in Tallahassee under State Attorney Willie Meggs, of several formal charges. The commission looks into alleged judicial misconduct.
For example, leading up to the 2012 election, she publicly told a bailiff in her courtroom who opposed Wakulla County Sheriff David Harvey's re-election that he would no longer work in her courtroom. Harvey later fired the bailiff.
Harvey and Fulford had a "well-known" and "close" relationship, reports said, including Fulford keeping a "life-sized cutout" of the sheriff in her chambers.
Fulford also allegedly coerced an attorney into working pro bono for a client, meaning providing legal work for free, and "inappropriately used (her) … influence and position" to get involved in the domestic battery prosecution of the son of her live-in "significant other." She also visited the son while he was in jail.
The JQC found Fulford violated the code of judicial conduct and created an "appearance of impropriety" through her actions.
In recent years, Fulford has been in the news for ruling various state initiatives as unconstitutional, including efforts to privatize prisons and require state employees to contribute toward their pensions. The state Supreme Court later reversed her in the latter case.
She also once ruled against the 1994 voter-endorsed constitutional amendment that banned gill nets in state waters. And last year, she ordered a former state revenue worker charged with wrongly taking sales tax money to pay restitution of nearly $15,000. But Fulford said the woman could pay it back at a rate of $1 a month. 
Former Gov. Charlie Crist appointed her to the 2nd Circuit bench in 2009 and she was elected afterward. The 2nd Circuit covers Franklin, Gadsden, Jefferson, Leon, Liberty and Wakulla counties in north Florida's Big Bend region.