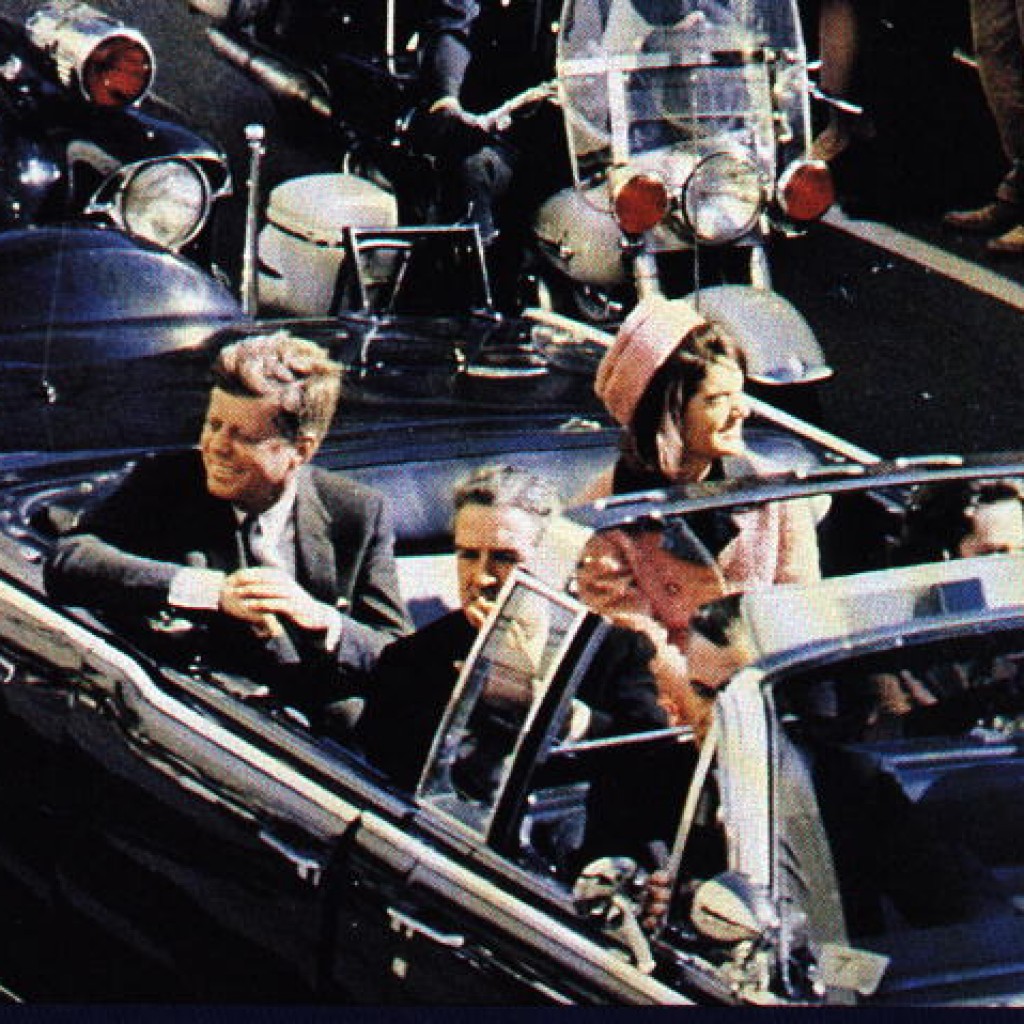 It's a shocking portrait of the man who formed the modern-day CIA.
In "The Devil's Chessboard: Allen Dulles, The C.I.A. and the Rise of America's Secret Government," author David Talbot, the founder of Salon.com and author of the New York Times bestseller "Brothers," makes perhaps the most compelling case yet that Allen Dulles was linked to JFK's assassination Nov. 22, 1963.
"The CIA literally got away with murder," Talbot tells FloridaPolitics.com.
In "Chessboard," Talbot draws on a treasure trove of previously undiscovered material, including newly unearthed U.S. government documents, stateside and European intelligence sources, the personal letters and journals of Allen Dulles's wife and mistress, and exclusive interviews with the children of prominent CIA officials who had worked with the former spook.
"I do take it as far as the evidence supports. Dulles was particularly careful about covering his tracks. But despite the obstacles and stonewalling that any researcher who looks into CIA history encounters, I think I compile a convincing amount of circumstantial evidence that does connect Allen Dulles to Dallas and the assassination of the president."
That evidence includes an interview Talbot conducted in Florida with Saint John Hunt, the son of infamous Watergate "plumber" and CIA officer E. Howard Hunt. Hunt's deathbed confession to involvement in the JFK assassination received scant media coverage when he passed in 2007, with the exception of this piece in Rolling Stone. Talbot adds to the research.
"I went down to Florida while Hunt was still alive and I interviewed people who had talked with him in his final weeks and months including his son, Saint John, who was very close to his father. The family started to come apart after Watergate. Hunt felt guilty about what he'd put his family through, and in his final days he began a series of confessional conversations with his son. He wrote to him, he made tapes for him, and in the course of doing this, he admitted he was involved in at least a peripheral way in the assassination of President Kennedy. He called himself a 'benchwarmer' in the plot."
Hunt "named names" of those involved in the alleged assassination plot, including the CIA's former top assassin Bill Harvey.
Talbot:

"One of the key people that I tie to the assassination that has long been under suspicion, is a fellow named William Harvey. He was a gun-loving, violent man who worked for the CIA. Dulles promoted him consistently, and finally made him head of the assassination operation that was aimed at killing Fidel Castro. That was the infamous CIA/Mafia alliance the CIA forged and was later exposed by the Church Committee in the 1970s. So Bill Harvey is the top assassin for the CIA. He falls afoul of the Kennedy brothers because of his shenanigans involving intrigue in Cuba, and to save his career the CIA ships him out to Rome where he becomes their station chief there in 1963. But instead of being hunkered down in Rome where he should have been, his own deputy spots him on a plane to Dallas in early November 1963, not long before the assassination."
There's more documentation around the Kennedy killing, but beyond intrigue over who pulled the trigger on JFK, "The Devil's Chessboard" is ultimately about the Dulles era as a whole: how corporate chieftains, government officials, and criminals of all stripes both foreign and domestic colluded to evade the law and rule over an unsuspecting populace.
According to Talbot, not much has changed.
"I think Allen Dulles really set the stage for much of what we're struggling with as a nation now. We have a very powerful national security state that's been even more empowered after 9/11. It's what he initiated during the Cold War. Torture, CIA black sites, enhanced interrogation, the massive surveillance of private citizens, extralegal assassinations, extraordinary renditions, all these things we associate with the war on terror after 9/11, these actually have their deeper roots in the Allen Dulles era after the Cold War. He originated these tactics."

"I truly believe that Edward Snowden is an American hero. He forced the debate over privacy this country desperately needs. You can't have secret government AND democracy. They can't coexist. You have to pick one or the other. Our national security state has become subject to so little democratic oversight, and the American people so have little understanding into what's being done in our name that I think we've created more enemies than we've destroyed."