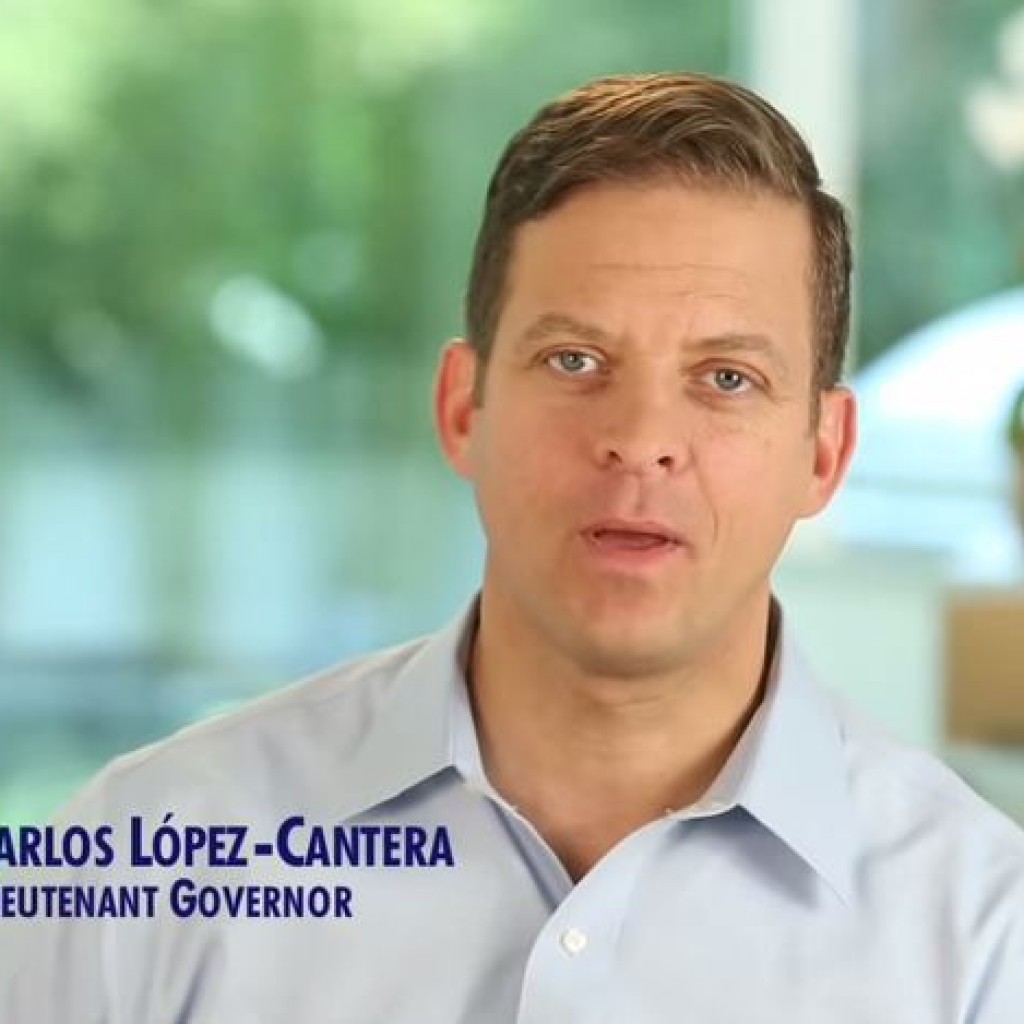 When Lt. Gov. Carlos Lopez-Cantera addressed reporters during the Associated Press' annual legislative planning session in Tallahassee, he made it clear he sees himself as a man of action rather than rhetoric.
"I've actually delivered results for Floridians," said Lopez-Cantera, known around the Capitol as "CLC." "If there's one thing you should ask anybody who's running for office, especially if they're already in Washington, it's 'What have have you done?'"
"You hear a lot of 'I sponsored' or 'I fought for' or even 'I passed' legislation… but what did they actually deliver?" he asked.
"As a candidate, I only talk about things that I've actually accomplished," like a state constitutional amendment to double that homestead property tax exemption and reforms to the property appraisal appeals process.
Lopez-Cantera employed an anti-establishment, anti-Washington perspective in his speech, similar to that of his opponents earlier in the day, U.S. Reps. David Jolly and Ron DeSantis.
How would he "get things done" as he promises without playing within the "pyramid of power" which runs the show in Congress?
"The same way I got things done in Tallahassee" said Lopez-Cantera. "When I first got here, I didn't know anything about the Florida House of Representatives, yet I was able to pass a constitutional amendment in my first time – through dedication, sacrifice, and determination."
But asked about his current role as lieutenant to Gov. Rick Scott, CLC became more abstract. His daily schedule is notoriously barren, and he has not taken a high-profile role in office since appearing on the bottom half of the ticket when the Scott/Lopez-Cantera team defeated former Gov. Charlie Crist in his 2014 gubernatorial campaign.
Lopez-Cantera made a virtue of his relative inactivity, saying he has directly shrunk the size of government by reducing his own budget and opting not to travel with a security detail.
Quizzed as to why Scott hasn't evidently utilized his extensive experience in the Florida House, Lopez-Cantera offered only that he has done his work without leaving a footprint.
"Just because it doesn't appear, doesn't mean it's not happening," he said. "I have regular conversations with my friend Governor Scott and, from time to time, I talk to my friends in the Legislature."
"It's very difficult to give you specificity. It all works together to accomplish a goal."