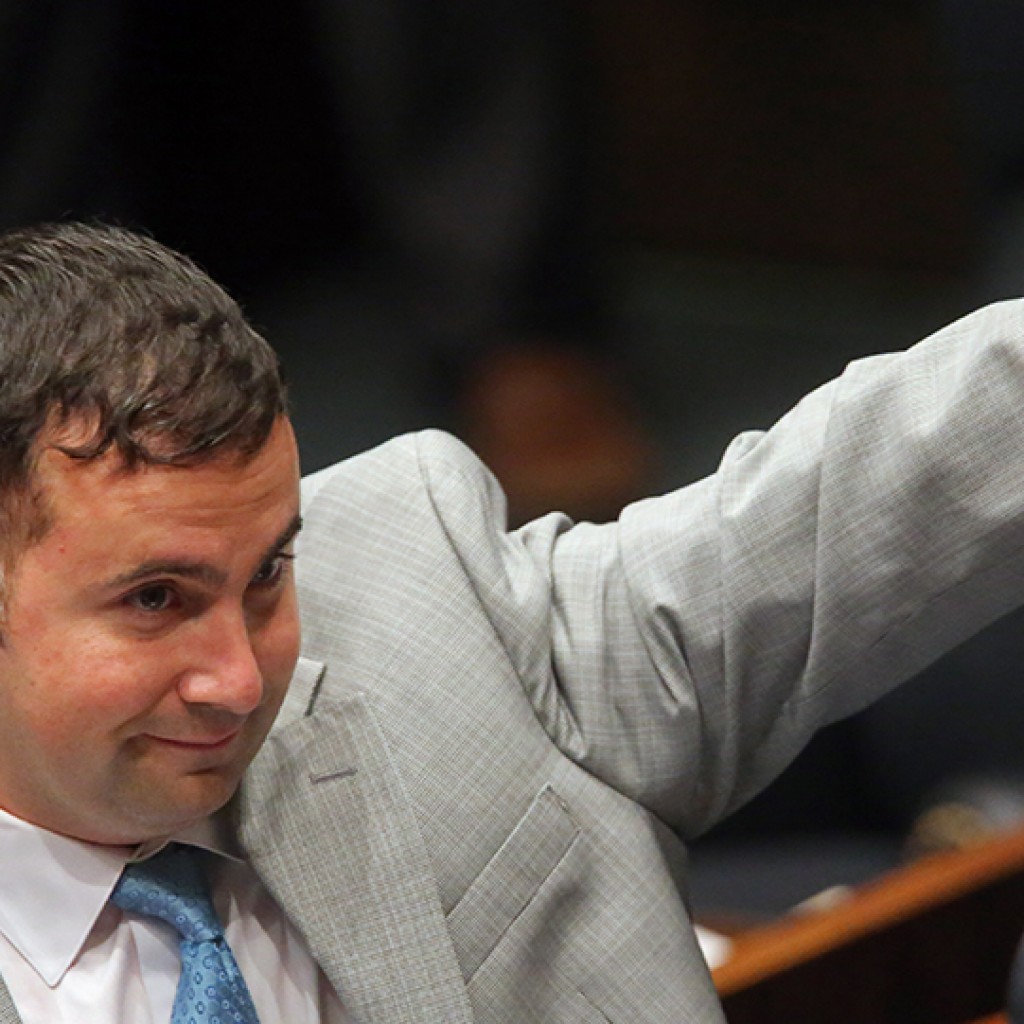 As Judge Terry Lewis' congressional redistricting recommendations move to the Florida Supreme Court, candidates and would-be candidates along the I-4 corridor continue to assess what may happen, particularly to the 10th Congressional District of Rep. Dan Webster and Rep. Alan Grayson's 9th Congressional District.
Without knowing the boundaries of the district, state Sen. Darren Soto, an Orlando Democrat, has campaigned in the Orange, Osceola and Polk county areas of the 9th Congressional District being left vacant by Grayson, who is running for U.S. Senate.
Soto is scheduled to speak to the Tiger Bay Club of Polk County at the Bartow Civic Center on Thursday.
Next door in the 10th Congressional District, three-term Republican Webster would lose his Republican majority. Concentrating on his run for the speaker of the U.S. House, Webster seldom has commented, but a challenge to Lewis' recommendation could be expected if the district is approved.
The 9th Congressional District is still largely Democratic in voter registration under the plan recommended by Lewis, but it does add more Republican voters.
Soto and four other Democrats are running for the seat along with a single Republican.
Approval of the new recommended boundaries would likely entice more GOP candidates. About a third of the current 9th Congressional District is lost with some going to the increased number of Democratic voters in Webster's 10th District.
Soto, considered ahead among the Democrats at the moment because his name recognition and campaign money, put on his game face on noting the recommended Fair Districts plan makes District 9 "a very competitive seat for both parties. I look forward to a robust debate in both the primary and general elections."
But the district will not be as overwhelming Democratic in makeup as it is now.
The changes, if accepted by the court, come at a time when some analysts think the all important I-4 corridor is becoming less of a toss-up and more Democratic. Both the 10th and 9th Congressional Districts lie within the corridor, sacred to both parties as a massive treasure of voters. But recent population changes show a growing Democratic presence. An NBC article cited statistics showing increased Democratic voters from in-migration from Northern residents and Hispanics, largely those of Puerto Rican heritage.
The plan sent to the state Supreme Court would push the 9th District deeper into the eastern part of Polk County, picking up Republican areas, but keeping many of the growing Democratic areas that have become bedroom communities for Orlando, the attractions and their suburbs.
Much of it tracks Soto's senate district.
"I won the Polk portion of (my) Senate district with 75 percent of the vote for two elections in a row," he said. "They appreciate an independent-minded Democrat there."