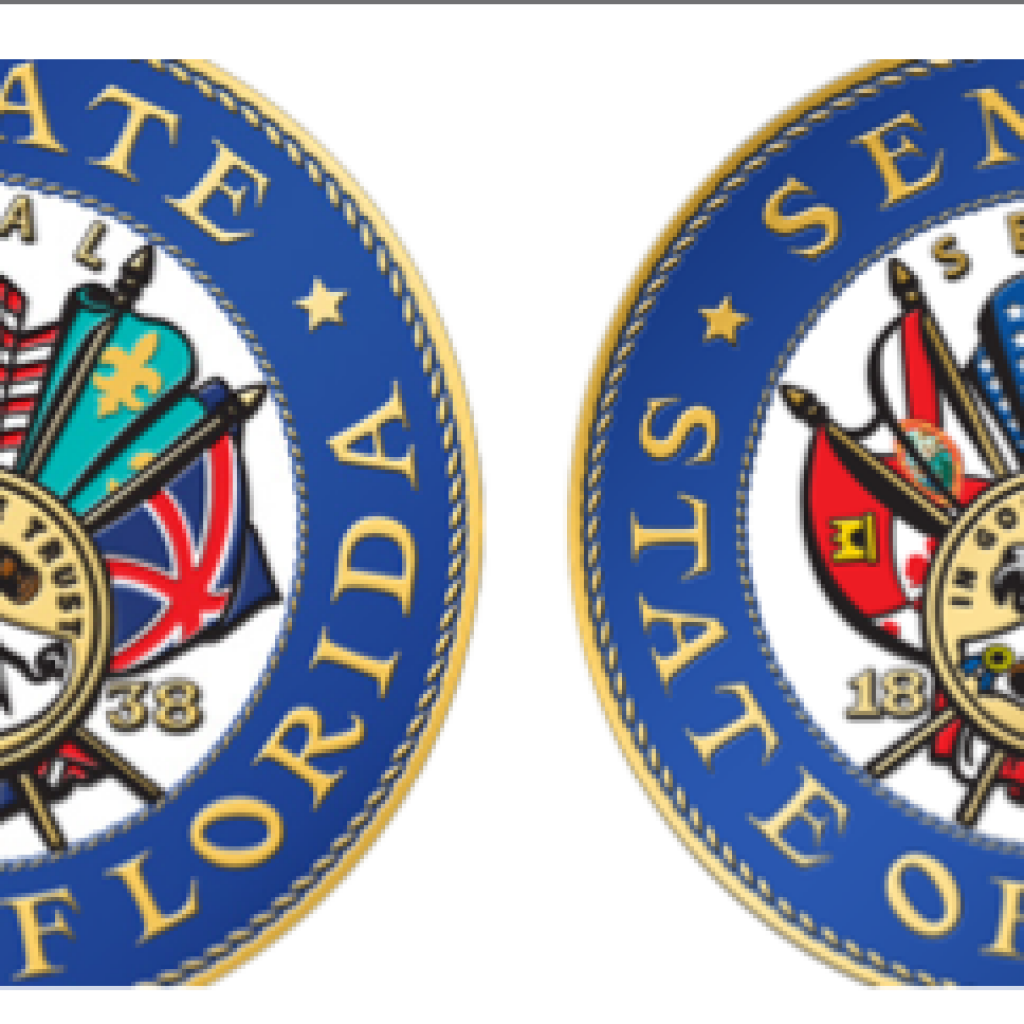 In a surprise move, Florida Senate President Andy Gardiner on Monday brought up for discussion a plan to remove a Confederate flag from the chamber's official seal and replace it with the state flag.
The plan was adopted without objection during the first floor session of the third Special Session of this year, though not before several senators were caught off guard.
"This is a very emotional, controversial issue; I understand that," said state Sen. Rob Bradley, a Fleming Island Republican. "… I think symbols are important and I'd like to have a conversation about what the seal should look like."
Indeed, after a few minutes of discussion, Gardiner "temporarily postponed" the matter.
Immediately after, several senators could be seen off to the side huddling with Senate Rules Chairman David Simmons, including Bradley, Rene Garcia, Dorothy Hukill, Aaron Bean, Kelli Stargel and Travis Hutson.
Simmons's committee had approved the idea two weeks ago on a 9-0 vote. At that time, it was expected to be voted on at the beginning of the 2016 Legislative Session.
At times during their conversation , Garcia and others pointed to the large seal that hangs over the dais where Gardiner presides.
Finally, Gardiner called the matter back before the floor, where the recommendation to change the seal was adopted.
"It was not our intent to pop something on everybody," Gardiner told reporters after Monday's session.
The Senate began reviewing its seal after a renewed debate about Confederate symbols, including the battle flag ubiquitous in the South.
The gunman who killed nine black churchgoers in Charleston, South Carolina, in June, had photographed himself holding the flag and made clear he was motivated by racism. Legislators there later voted to remove the Confederate flag from the State House grounds.
Senate Democratic Leader Arthenia Joyner, who moved for the change, has said Confederate emblems are painful reminders of the wrongs committed against African-Americans and others during the Civil War.
Simmons, an Altamonte Springs Republican, had explained the change by referring to U.S. Supreme Court decisions that only flags of "legitimate sovereignties" should be recognized. The Confederate States of America were never legitimate, he said.