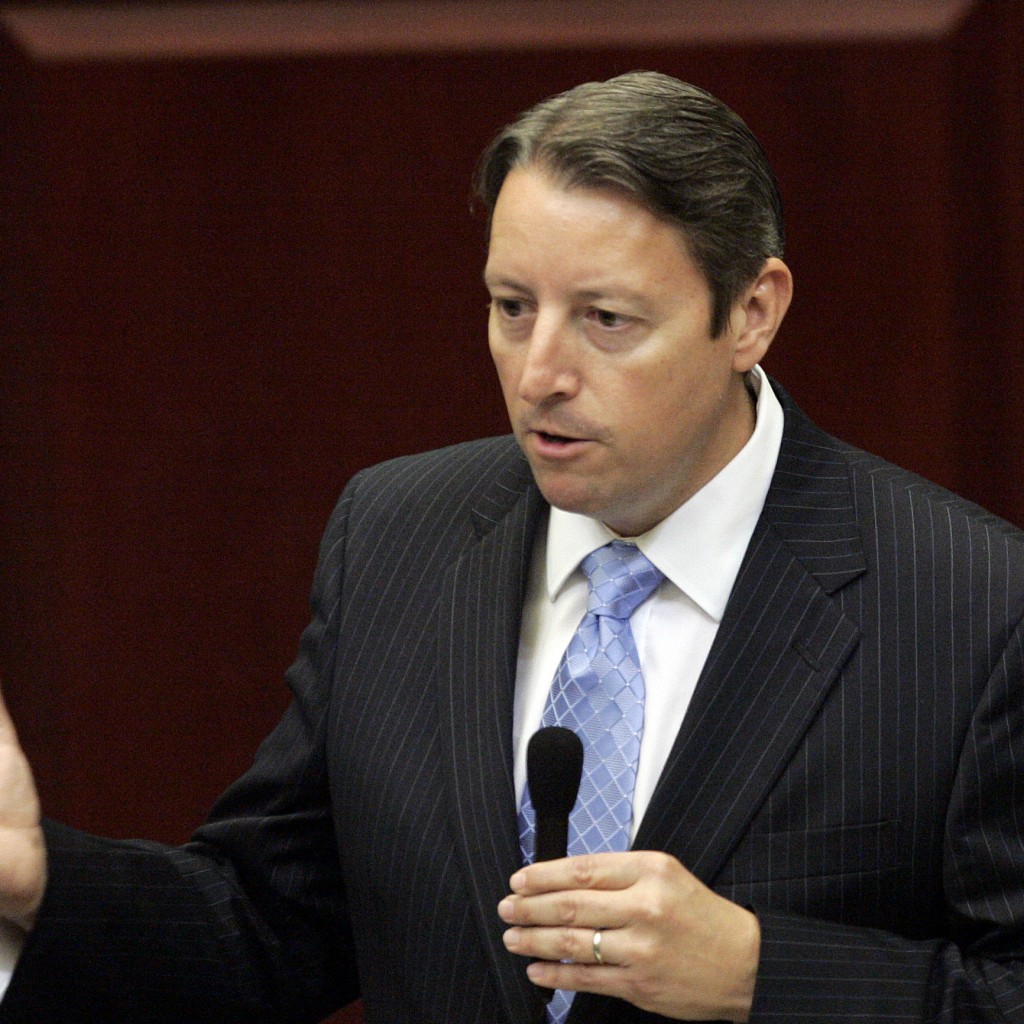 The head of the Senate's redistricting panel said he plans to file a bill for the Senate's new district boundaries by late Wednesday and begin to discuss it by Friday.
Despite seemingly little headway made during an hours-long meeting earlier in the day, State Sen. Bill Galvano said redistricting legislation could be on the floor of the Senate as early as Monday.
The committee continued deliberations on six staff-drawn base maps and heard a presentation from state Sen. Jeff Clemens, a Lake Worth Democrat who drew his own map.
Senators continued to disagree on a variety of issues, though, including whether members whose districts change have to sit for re-election. Previous court rulings, some senators of both parties, and even Florida House leadership have taken the position that they do.
Galvano, a lawyer, and Senate outside counsel Raoul Cantero still maintain they don't have to.
Cantero, a former state Supreme Court justice, referred to court decisions that OK'd what they called "temporary disenfranchisement" – voters being represented by someone they did not have an opportunity to elect.
He also offered, however, that no one decision was directly "on point."
That had an increasingly frustrated Sen. Tom Lee, a Brandon Republican, asking whether the Senate could ask the Supreme Court for an advisory opinion. Cantero said it could not. 
Lee complained that the lawyers were relying on various court rulings "when it serves our purposes."
"It's like we're living in an alternate universe," he said. "If the answer is out there, let's seek it, rather than jousting at windmills."
But Sen. David Simmons, another lawyer, noted other case law that said elected officials don't have "a property right" in their office.
The Altamonte Springs Republican added: "Shouldn't we first get the redrawing completed, then [deal] with the issue of whether we all have to run again?"
The Legislature is midway through the first week of a three-week Special Session to redraw the state's 40 senatorial districts.
It's doing so after settling a court challenge that its current map was gerrymandered for Republicans and incumbents. The Senate, but not the House, admitted that the map was gerrymandered, or improperly drawn for political purposes.
After the meeting, Galvano said the question of whether to make sitting senators run again could be rolled into the legislation to fix the map. He also responded to questions about sniping from members.
"This is not easy work or traditionally the type of things we deal with," Galvano told reporters. "A lot of questions have to be asked and a lot of information has to be shared, and that can be tedious."