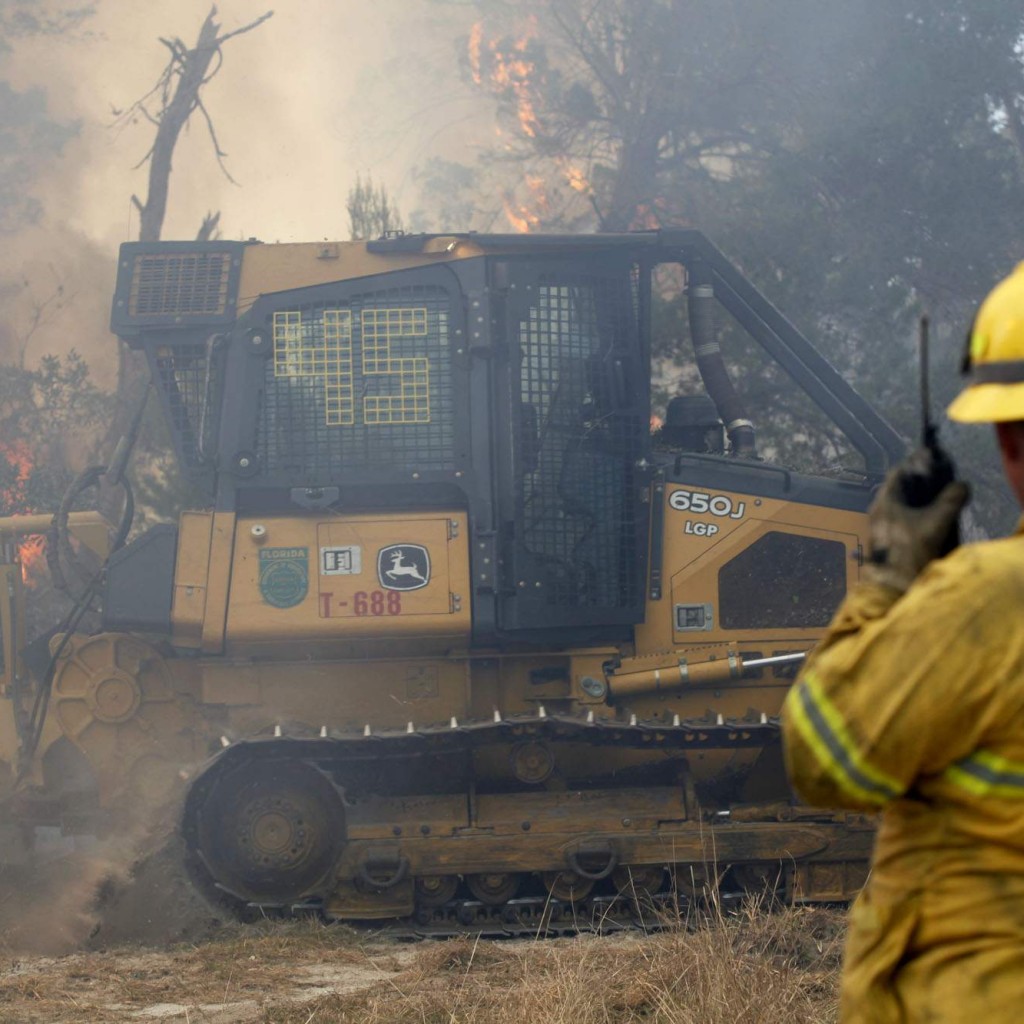 A trio of Republican lawmakers – and one Democrat – are pursuing a measure in 2016 to boost the legal standing of firefighters who contract cancer while serving the public.
Sen. Jack Latvala's SB 456 would create a presumption in statute that firefighters employed by the state or local governments who become ill with cancer did so in the line of duty at great personal expense, and potentially depriving them of treatment.
Many firefighters, EMTs, and paramedics must fight for years with their insurers and in court to prove their illnesses are linked to their hazardous occupations. The new legislation, cosponsored Kissimmee Democrat Sen. Darren Soto, aims to change that.
"I think it is time that we recognize what our firefighters, and their families have suffered as a result of protecting us," Latvala said. "The research is clear, fighters are exposed to carcinogens in every fire they fight. Their gear does not protect them from this workplace exposure. The carcinogens permeate their skin and make them more prone to several types of cancers.
"Firefighter cancer is a looming personal catastrophe for each and every firefighter. Cancer is the most dangerous and unrecognized threat to the health and safety of our nation's firefighters and Florida must join the other 33 states in providing protection to firefighters when it is needed the most," he said.
The bill requires that new hires pass a pre-employment physical showing no cancer before the presumption will apply. A list of tests required as part of the physical examination are listed in the bill. This requirement does not apply to currently employed firefighters, who are "grandfathered in."
SB 456 also the requires state and local governments to inform firefighters if they have been exposed to carcinogens within 48 hours of the exposure.
In a press release trumpeting the Senate bill's introduction – similar legislation was filed by Rep. Heather Fitzenhagen on Oct. 9 – Latvala's office cited studies showing firefighters incur double the normal rates of brain and liver cancers; almost three times the normal rates of colon, bladder, and rectal cancer; and higher-than-average rates of urinary cancer and non-Hodgkin's lymphoma.
Jim Tolley, president of the Florida Professional Firefighters, lauded lawmakers for introducing the bill, which will likely aid attorneys in courtroom battles against insurers.
"There's no reason why a firefighter should lose his or her job and benefits if they get sick from a disease that is related to an on-the-job exposure," Tolley said in a prepared statement.
Firefighters' unions comprise one of the last significant organized labor factions in Florida. Latvala is known as a leading advocate for police and fire unions within the Republican caucus.
The news release from Latvala's office did not mention Senator Soto.
Rep. Frank Artiles also touted the legislation in a prepared statement, but is not as yet listed as a sponsor.
"Cancer is a real problem in the fire service," the Miami Republican said. "We must support our firefighters when they are fighting the biggest battle of their careers."