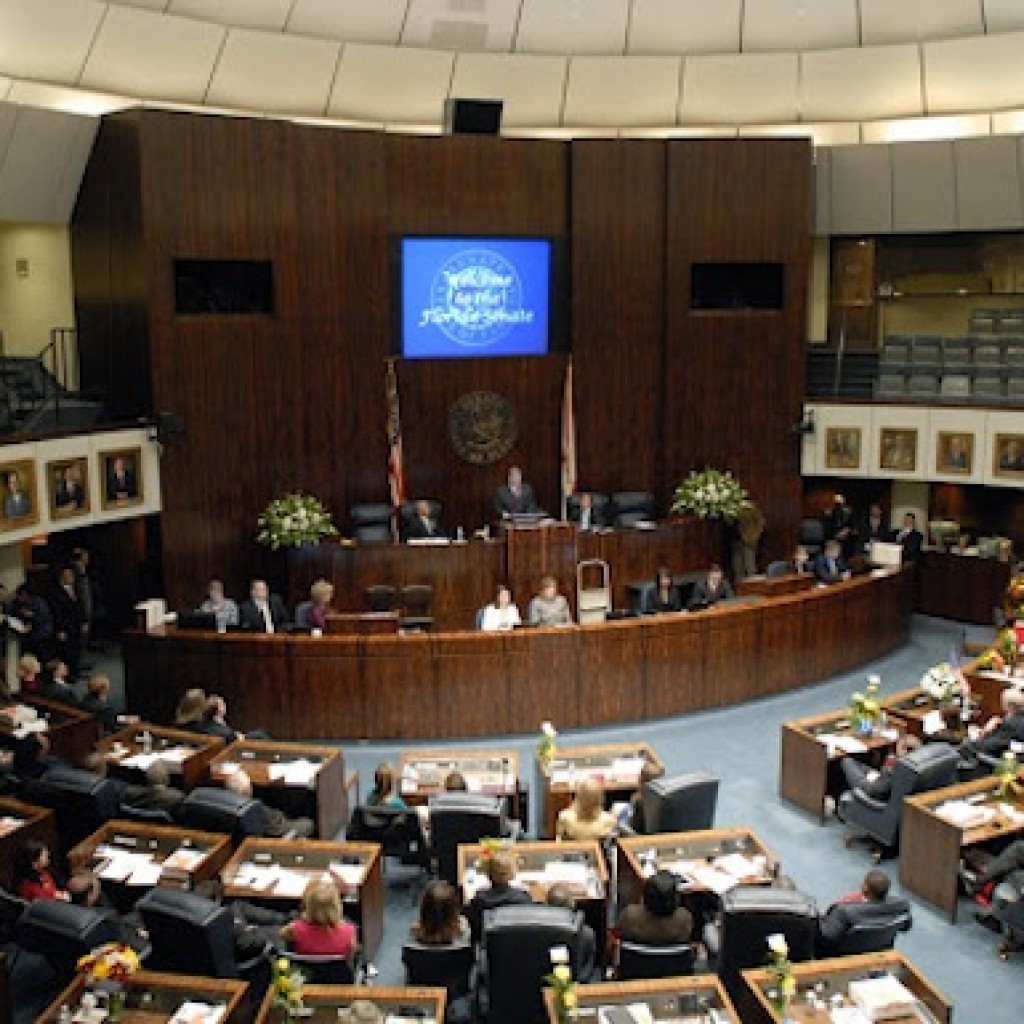 The Florida Senate on Wednesday passed its redrawn district map by a close vote of 22-18, with all 14 Democrats and four Republicans opposed.
It's now up to the House of Representatives to OK the map as is or change it and send it back as the Special Session clock ticks to an end.
"We now have a map from the Senate and a great deal of information that the House will consider," said Michael Williams, spokesman for House Speaker Steve Crisafulli.
It also remains to be seen whether the Florida Supreme Court will give a clean bill of constitutional health to the map, assuming it escapes the Capitol unscathed by further changes.
A last-minute map turned in late Tuesday by the League of Women Voters of Florida and other plaintiffs in the Senate redistricting case was not considered.

Surprises include a "yes" vote by state Sen. Tom Lee, the Brandon Republican who had earlier slammed the redistricting plan as likely unconstitutional.
But enough Republicans had problems with the map that its passage remained in doubt till the final vote tally. Republicans Nancy Detert of Venice, Charlie Dean of Inverness, Greg Evers of Baker and Jack Latvala of Clearwater voted no.
The map passed Wednesday combines a version of South Florida districts drawn by GOP state Sen. Miguel Diaz de la Portilla with a base map of the rest of the state favored by Senate Reapportionment Committee Chairman Bill Galvano.
Detert, who is facing term limits, started in by saying so-called problems with the current map weren't what they were cracked up to be.
"If you draw a rectangle, and it's mostly Republican, it's because that's who lives there," she said. "You can try to make it more competitive, but the people who live there should get to know their representatives."
She also noted that what was her area will become a mix of five counties with overly diverse interests that a whopping 128 miles long. "We're totally forgetting the people we serve and what makes sense to them," she said.
State Sen. Darren Soto, an Orlando Democrat in a Hispanic access seat, said the map sent to the House still had problems of splitting Alachua and Volusia counties, and wrongly "packing" minorities into a Tampa Bay district. 
Paraphrasing The Who's "Won't Get Fooled Again," he said, "Meet the new map – same as the old map."
Democrat Audrey Gibson of Jacksonville said the map even divided the campus of Bethune-Cookman College in Daytona Beach into separate senatorial districts.
But Latvala, vying to be the next Senate president, also opposed the map.
He said redistricting has cost taxpayers $11 million as lawmakers defended suits and tried to fix the map. He also criticized the Senate's lawyers, who include outside counsel Raoul Cantero, a former state Supreme Court justice. 
"How many battles have they won for us in court?" he said. "We've gotten our butt kicked; we've gotten our clock cleaned in court … Let's not fail the people of Florida again" by passing a flawed map. 
The map now travels to the House, where it will be first taken up by that chamber's redistricting panel, chaired by Republican Jose Oliva.
Galvano later said he expected a "conference process," meaning the two redistricting committees would meet jointly at some point to get a map out of the Legislature and back to the courts for a final sign-off.
It's possible, however, as Reapportionment Committee Vice-Chair Oscar Braynon II has suggested, that the courts will toss out the lawmakers' eventual map and draw one themselves, as they did in the congressional redistricting challenge. Braynon, a Miami Gardens Democrat, filed his own maps that weren't adopted.
The Special Session is scheduled to end next Friday at 3 p.m.