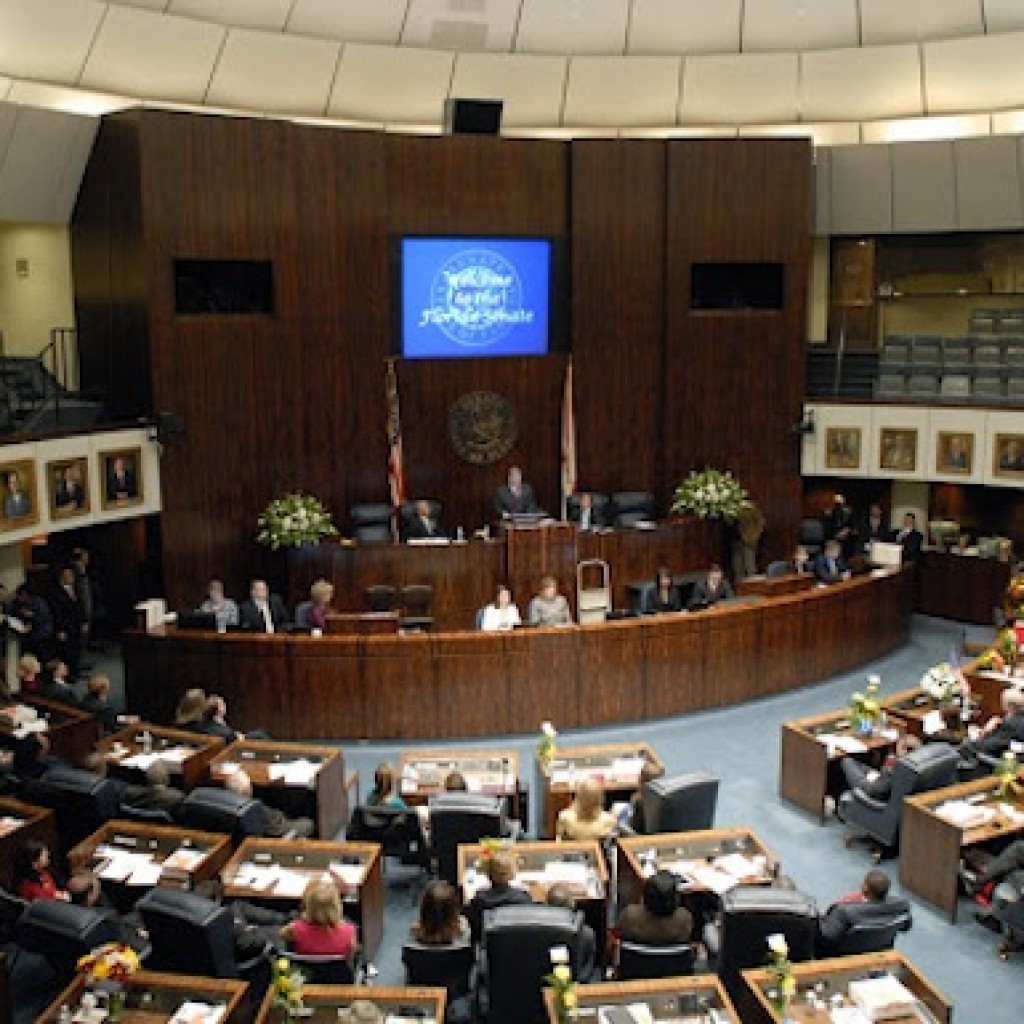 The Florida Senate on Wednesday agreed to go into conference to iron out the differences between its proposed map for new Senate districts and the House of Representatives' proposal.
That conference, however, will consist of only two people: Senate redistricting panel chair Bill Galvano, and his House counterpart, Jose Oliva. 
During the last Special Session, on congressional redistricting, Galvano, a Bradenton Republican, stormed out of a public meeting with Oliva, a Miami Lakes Republican, saying the Senate wasn't going to budge on its version.
The House passed its version of a redrawn state Senate district map Tuesday. It includes three Hispanic-majority South Florida seats that could cause friction.
Indeed, after Wednesday's brief floor session, Galvano told reporters that South Florida was a major point of concern.
At the same time, he said, "I'll not commit that we will make any changes."
The Legislature is getting close to the end of the latest Special Session, called to reconfigure the state Senate's 40 districts after a court challenge. The session is scheduled to end Friday.
After the League of Women Voters of Florida and others alleged that its current map was gerrymandered for Republicans and incumbents, the Senate settled the case by admitting fault and agreeing to redraw the lines.
Any map the Legislature eventually produces, however, still must be approved by the Florida Supreme Court.
The conference is set to begin at 6:30 p.m. Wednesday.
7 p.m. update: Oliva and Galvano agreed to have staff go back to previously-drawn maps to see if the Miami-Dade districts can be further improved.
That means South Florida now is the sole sticking point in coming up with a final Senate district map that passes out of the Legislature.
"I think for now the priority is looking at those South Florida districts," Oliva told reporters.
Galvano added: "I don't intend for us to come back" after those districts are addressed. "If it works, it works; if it doesn't, it doesn't."
When asked if the Senate presidency contest between Clearwater Republican Jack Latvala and Stuart Republican Joe Negron was playing into mapmaking, Galvano said, "No, we're not going to make political side deals on the map" based on that race.   
Redistricting staff members planned to work with the Legislature's hired attorneys throughout the evening behind closed doors, according to Senate spokeswoman Katie Betta.
The Senate declined a request from news media to sit in on the Wednesday night meeting, but Betta said the meeting will be recorded.
The next meeting between the two chairs was not scheduled but members of the public and press will be given a one-hour notice, she said. 
State Sen. Oscar Braynon II, a Miami Gardens Democrat and the redistricting vice-chair, said a product that just cuts and pastes some version of the House map "won't solve the problem."
He also criticized the decision not to address perceived deficiencies in other parts of the map outside South Florida, including Lake and Duval counties.
"We're going down a path that won't lead" to enough votes to pass a map by Friday, Braynon added.