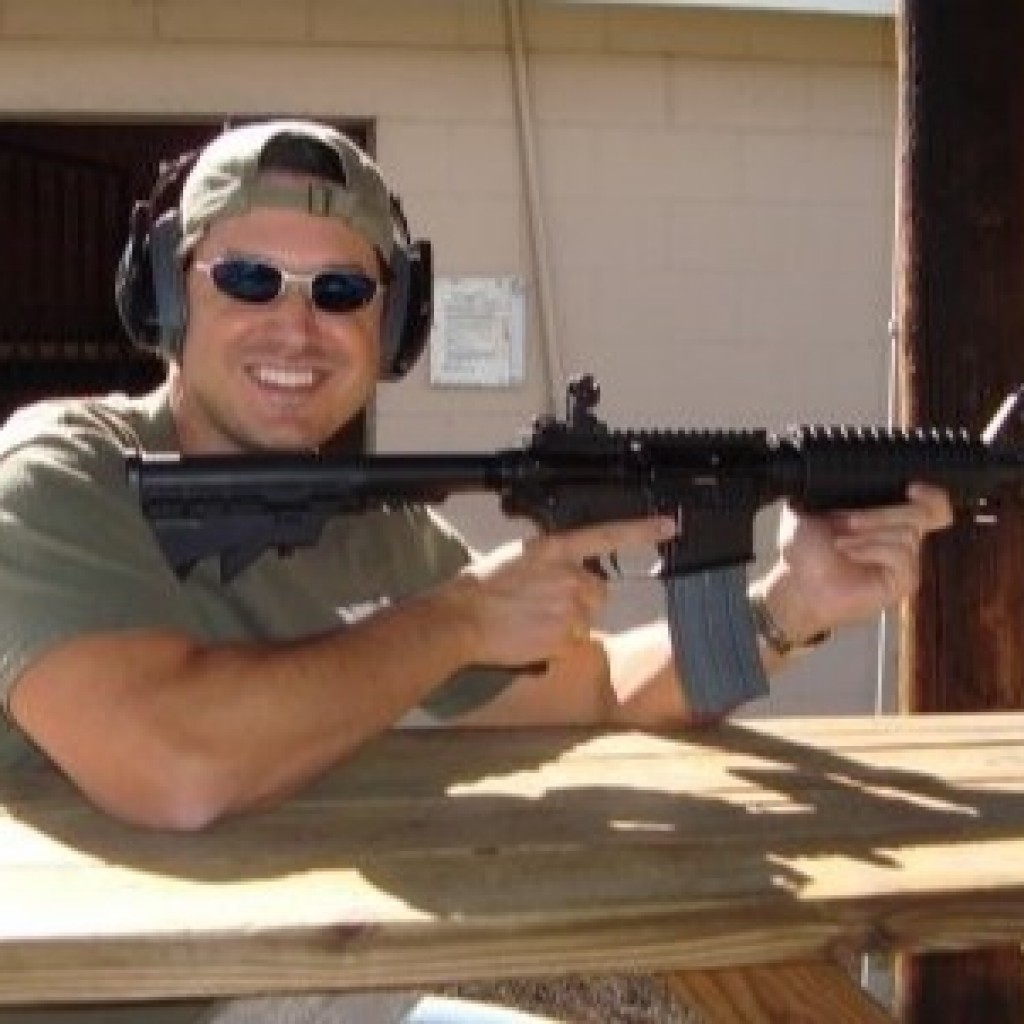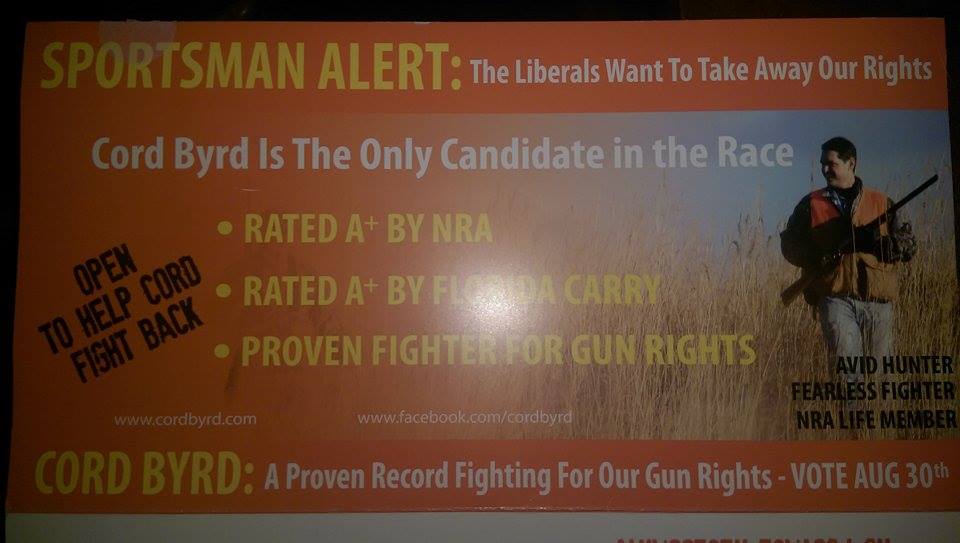 In a crowded six-way scrum for the right to succeed termed-out Janet Adkins in Northeast Florida's very conservative HD 11, candidate Cord Byrd graced mailboxes in the Jacksonville Beaches with a mailer billed as a "sportsman alert," by way of soliciting ballot access petitions, presumably from said sportsmen (and maybe the occasional sportswoman, if she has time between her soap operas and her bonbons).
And by "sportsman," Byrd doesn't mean boule or bocce players; rather, he means gun owners, from whom, the mailer asserts, "the liberals are trying to take away our rights."
The mailer's front (orange, in the tradition of National Rifle Association mailers) depicts Byrd looking jolly in a hunter orange safety vest, holding a gun in a field. It also advertises Byrd as being the only candidate in the race with A+ ratings from the NRA and Florida Carry, while pushing him as a "fearless fighter" and "avid hunter."
As one might expect from the title, the mailer invokes the dread specter of Hillary Clinton, quoted as saying, "It's time the entire country stood against the NRA."
Luckily there's hope: "BUT they don't know YOU and they don't know CORD BYRD" who has "fought in court" to protect gun rights and who is an Elder at his church.
Those who are interested in helping Byrd "fight the liberals and protect our rights," of course, have access to an enclosed petition.
Byrd's October fundraising numbers are not yet available. However, of the just over $20,000 he raised through September, more than half of it came in that month. The bulk of that money came from outside the district; the only local money, from members of the Byrd family.