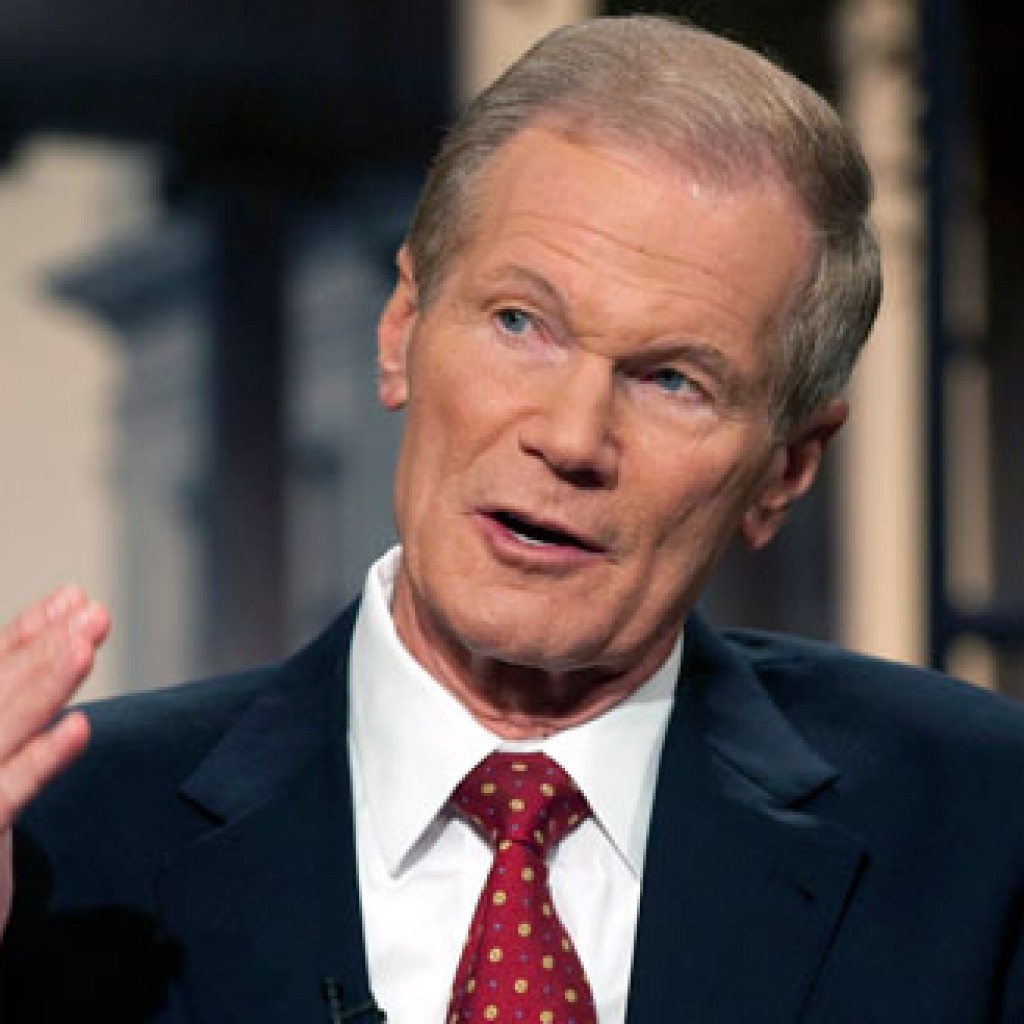 U.S. Sen. Bill Nelson is applauding President Barack Obama's rejection of the request from a Canadian company to build the Keystone XL pipeline.
"It was all politics," the Florida Democrat said at a press conference in his Tampa district office on Friday regarding the years-long battle between environmentalists and those who thought the pipeline would be a boost for U.S. workers.
"It's the Keystone XL pipeline," Nelson said to reporters. "What does XL stand for? Extra Large. Well, what that means is, there's already a pipeline and they want a larger pipeline. So if they were really serious about it, run it right alongside the existing pipeline that presently comes from Canada all the way down to southern Missouri. And the link between southern Missouri and the Gulf Coast has already been completed. Why didn't they do that? No, instead they wanted the politics to say why you were against it. And they ran right out through the middle of Nebraska, right over the water aquifer area that serves the water for the entire middle west of the U.S ."
Canada's newly elected Prime Minister, Justin Trudeau, said he was "disappointed" by the U.S. reaction.
"The Canada-U.S. relationship is much bigger than any one project and I look forward to a fresh start with President Obama to strengthen our remarkable ties in a spirit of friendship and cooperation," Trudeau said in a statement.
 All told, the process took seven years before Obama's decision Friday morning, an agonizingly long delay. Senator Nelson said the decision should have, and could have, come earlier.
"Wasn't it interesting that Canada was always saying that they would never consider putting the Keystone Pipeline there if we prohibited them from exporting their oil and that's what Canada wanted," the senator said Friday. "They wanted a pipeline right through the heart of our country, to a port where then they could export out to foreign countries. Why didn't Canada from the Rocky Mountain region where that tar sand oil is, why didn't they run it the shortest distance due west to Vancouver ?" he asked rhetorically. "Because they didn't want to take the environmental heat going across the Rocky mountains, and so finally, this puppy is laid to rest."
Florida's other senator, GOP presidential contender Marco Rubio, was critical of the announcement by Obama.
"President Obama's rejection of the Keystone XL Pipeline is a huge mistake, and is the latest reminder that this administration continues to prioritize the demands of radical environmentalists over America's energy security," Rubio said in a prepared statement. "When I'm president, Keystone will be approved, and President Obama's backward energy policies will come to an end."
Nelson also weighed in on what might have happened in last week's deadly Russian plane crash in the Sinai Peninsula that killed all 224 people aboard the Russian Metrojet airline flight on Saturday.
The British and U.S. governments have asserted that a bomb may have torn apart the Airbus 321 bound for St. Petersburg.
"Clearly there are indications that reported in the press that ISIS is the one that is responsible," he said. "If Vladimir Putin and Russia acknowledge this, that may cause Putin to help us a little more in Syria by going after ISIS, whereas he has primarily been going against the rebels fighting President Assad."