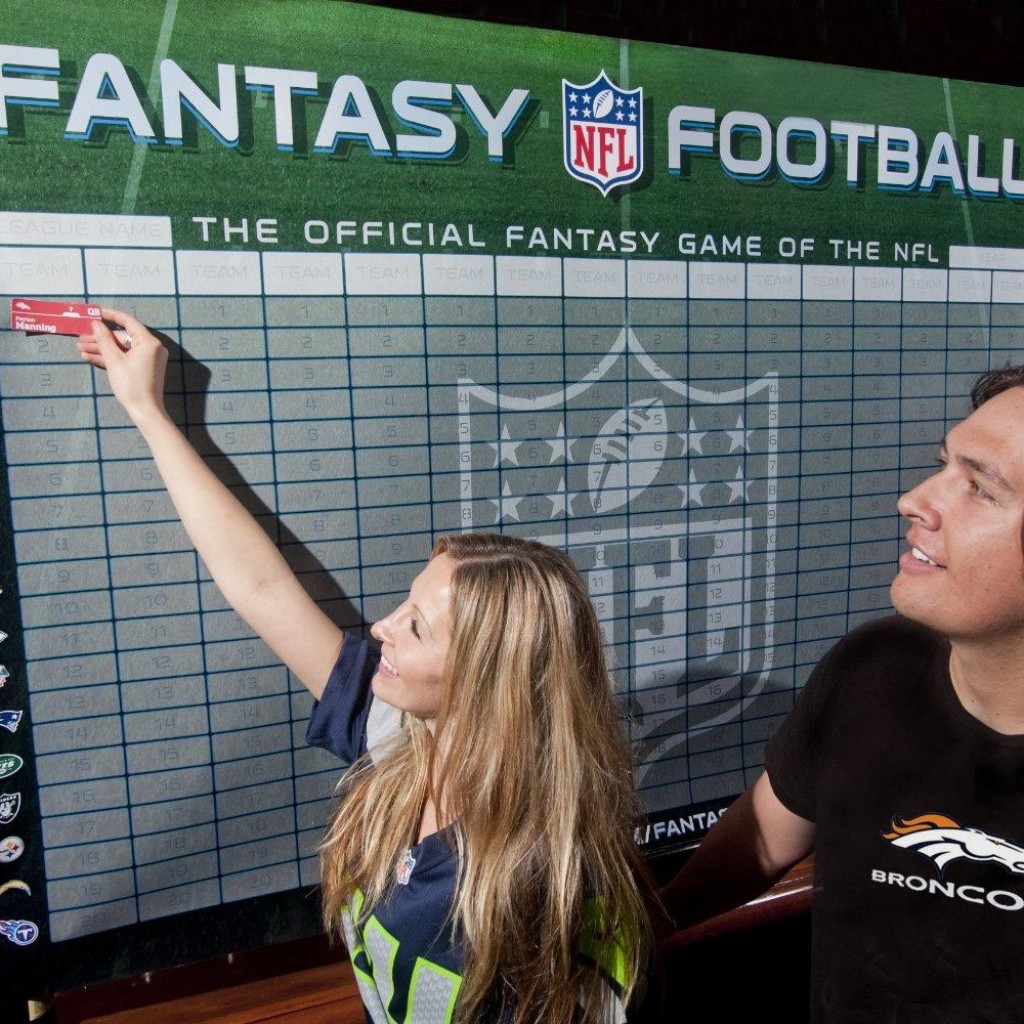 State Sen. Joe Negron and Rep. Matt Gaetz filed new draft legislation Tuesday that would put restrictions on daily fantasy sports websites such as DraftKings, FanDuel, and others operating in the state.
According to the bill's language, game operators must register with the Department of Agriculture and Consumer Services and pay related fees. The state would also require them to "implement certain procedures" that would prevent certain people from playing fantasy games, as well as restrict some information from being shared with third parties. In addition, the bill would make fantasy draft websites provide age verification for its players.
The bill requires fantasy draft organizations to conduct regular audits, with the result of such audits submitted to the department.
"Currently, 3 million Floridians participate in fantasy sports contests, from traditional leagues with friends or coworkers, to the newer, daily fantasy sports contests," Negron said in a prepared statement. "I do not believe that these Floridians should be at risk of criminal prosecution for doing nothing more than participating in the fantasy sports contests they enjoy. However, due to a dated Attorney General opinion, there is a need to clarify in Florida law that fantasy sports are legal, as well as institute commonsense regulations that address consumers. I believe this legislation will do just that."
"Government should have little to no involvement in the recreational daily lives of Floridians," Gaetz said. "I have played fantasy football since I was a freshman in high school, and I have never felt the need for protection from the government. Unfortunately, we have some ambitious prosecutors who want to make criminals out of the 3 million Floridians who play fantasy football, which makes this legislation necessary."
This latest call for regulation comes as fantasy sports sites faced allegations of "insider trading" after a DraftKings employee won $350,000 on a competing site a day after sensitive data about NFL players was accidentally posted online.
DraftKings hired an outside law firm to launch an internal investigation, which found the employee did not have access to the data before setting his draft roster.
Nevertheless, Nevada's Gaming Commission banned daily fantasy games last month, claiming it is gambling and required to be licensed. Massachusetts and Illinois have also begun considering the issue. The New York Attorney General and U.S. Justice Department each opened investigations.
Questions that have been facing Florida lawmakers are should fantasy sports be regulated, or made illegal as they did Internet cafés a few years ago. The draft could be seen as an effort to keep it legal, while protecting users.
On Oct. 22, Tampa's Fox News 13 reported that Florida Senate President Andy Gardiner, taking his cue from the state of Nevada, suggested further regulating fantasy sports.
"You can make it very clear through the Attorney General's office that it's a form of gaming and that it's not allowed," Gardiner, an Orlando Republican, told reporters.
Ahead of the increased calls for regulation, the fantasy sports industry has become aggressively enterprising, making moves toward improved self-regulation, auditing and establishing a set of best practices. This month, the Fantasy Sports Control Agency announced the creation of an independent regulation board, headed by Seth Harris, a former Deputy Labor Secretary in the Obama administration.
The new agency will work with the Fantasy Sports Trade Association to create a set of standards, and head off possible state and federal regulations.
Also pushing for congressional involvement is U.S. Rep. Frank Pallone, a New Jersey Democrat, who insists that fantasy sports operators are "unable" to self-regulate.
"Now, the idea that a so-called 'in­de­pend­ent au­thor­ity' in its in­fancy would com­pel this multibil­lion dol­lar in­dustry to self-po­lice is not only un­real­ist­ic, it falls far short of the over­sight needed to en­sure that daily fantasy sites are fair and trans­par­ent," Pal­lone said in a Nov. 2 statement.