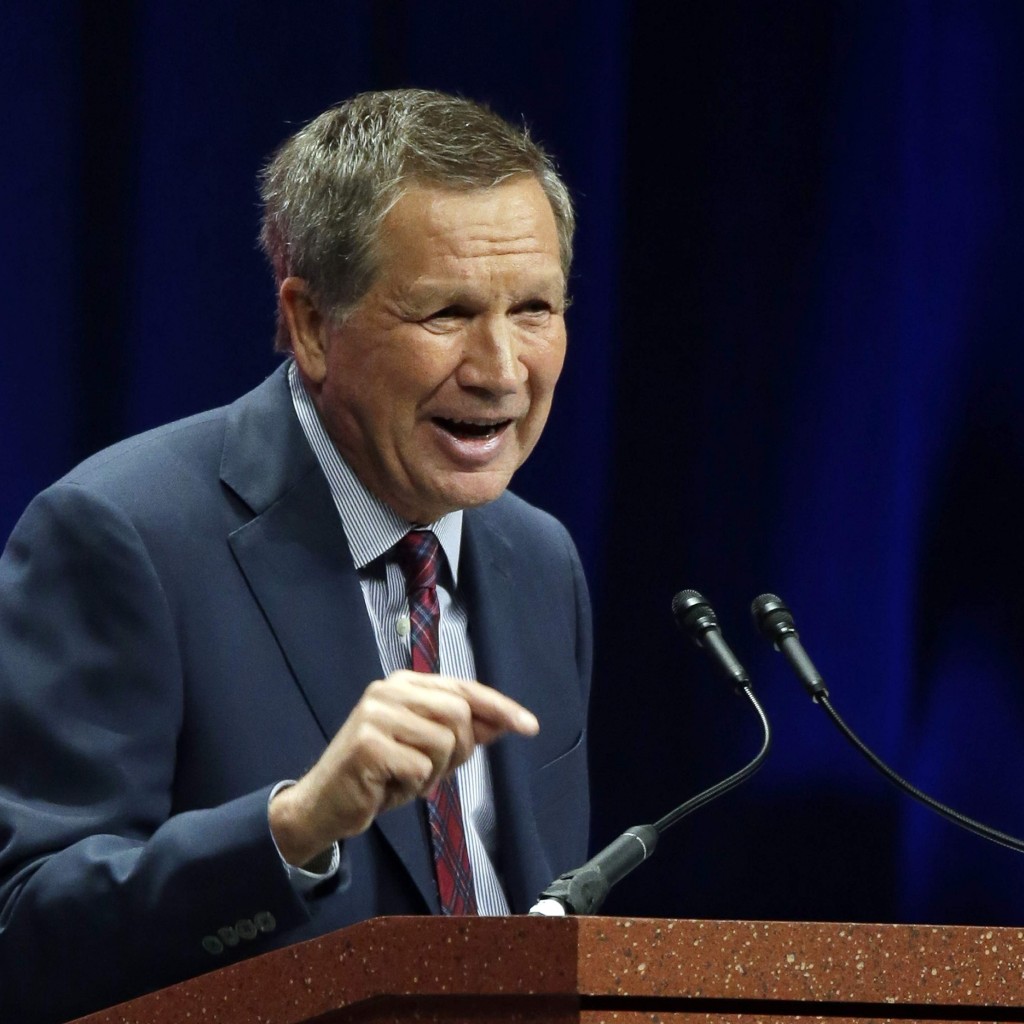 Several Republican candidates for president Sunday accused President Barack Obama and his former secretary of state, Democratic Party front-runner Hillary Rodham Clinton, of failing in the fight against Islamic State militants as the terrorist attacks in Paris became a focal point of the nomination race.
Carly Fiorina, the former tech CEO, criticized the Obama administration for the "murder, the mayhem, the danger, the tragedy that we see unfolding in Paris, in the Middle East, around the world and too often in our own homeland."
"I am angry that Barack Obama and Hillary Clinton declared victory in Iraq in 2011, abandoned all of our hard-won gains for political expediency and contrary to the advice of every general that spoke with them, thus leaving vast swaths of territory and too much weaponry to be gobbled up by ISIS," Fiorina told those at the Sunshine Summit, a political gathering of Florida Republicans.
Donald Trump, appearing at a rally in Beaumont, Texas, said the Paris attacks would have been "a much, much different situation" had the victims been armed with guns. He said the U.S. should be more aggressive against IS and called the United States "insane" to accept any refugees from Syria in the wake of the Paris attacks.
In an interview with Fox News, Sen. Marco Rubio responded to the attacks by saying: "This is a civilizational war. This is a civilizational conflict. This is not a geopolitical grievance that these people have with us. This is, basically, they believe the entire world needs to believe in what they believe in, or you die."
In Florida, the sharp criticisms of the Obama administration and calls for changing its military strategy against Islamic State militants came as French officials reported that coordinated gun-and-suicide bombing attacks across Paris had left at least 129 people dead and 352 injured.
Ohio Gov. John Kasich said IS must be destroyed with a coalition of U.S. allies because the attacks in Paris were an attack against Western civilization.
New Jersey Gov. Chris Christie recalled the Sept. 11 attacks in New York City and said he's afraid that Americans have forgotten the fear and risk they felt afterward.
"We have seen evil visited upon innocent people once again," he said. "Our outrage must turn into action and resolve."
Louisiana Gov. Bobby Jindal said the latest terrorist attacks serve as a cautious reminder why the U.S. border needs to be secured to keep out "radical, evil terrorists." Echoing Jindal was Kentucky Sen. Rand Paul, who said more scrutiny is needed of "refugees, visitors and students" entering the U.S. to determine whether anyone is here "to do us harm."
GOP presidential hopeful Jim Gilmore said the attacks show it's not the time "to put an inexperienced amateur in the White House." He said he would be the best choice to lead the country because of his experience as Virginia's governor during the 2001 terrorist attacks and accused Obama and Clinton of failing in the fight against terrorists tied to "radical Islamism."