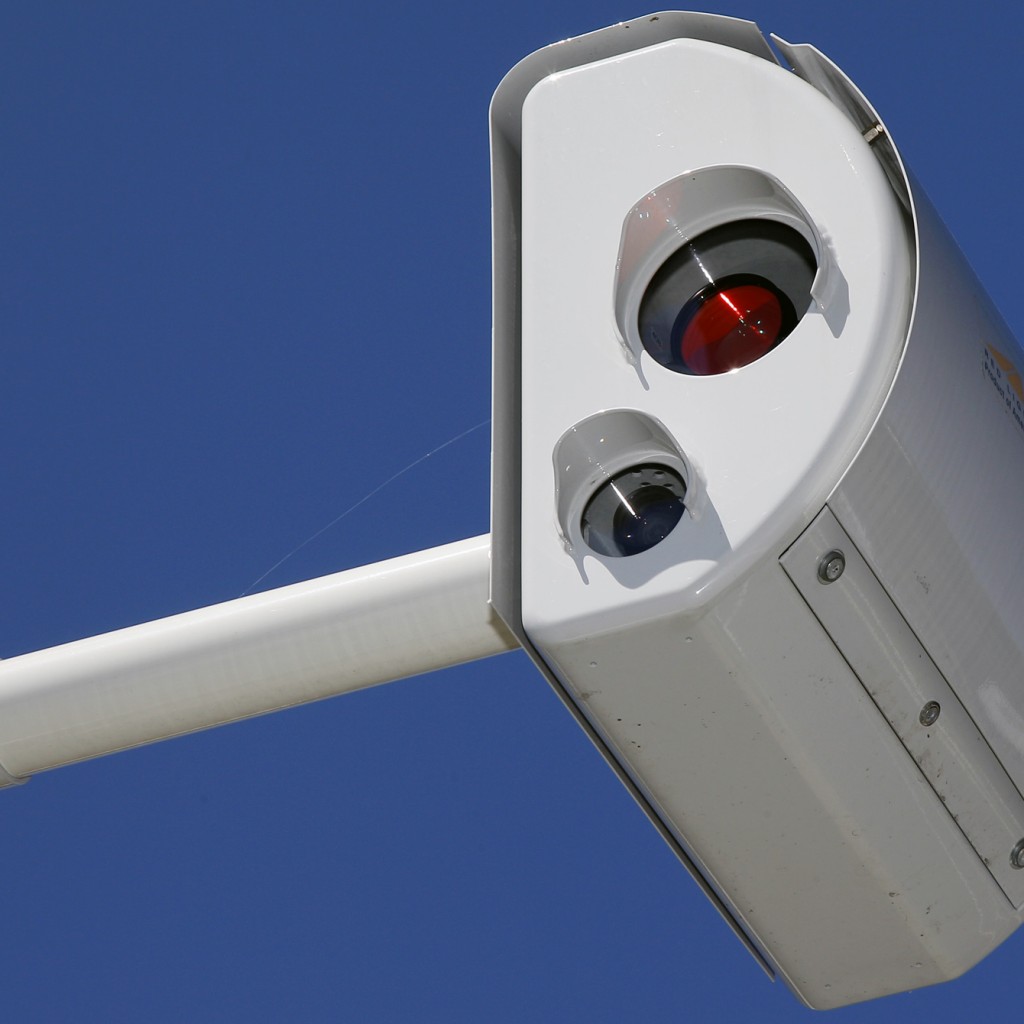 The city of Orlando has a very important item on its Consent Agenda for Monday. That item is an amendment to the city's red-light camera contract with American Traffic Solutions (formerly known as Lasercraft), and it's very important because it calls for a contract extension of five years along with an expansion of up to 30 additional red-light cameras.
It also calls for making Orlando a prototype market for other types of photo-enforcement. Having an item as controversial and far-reaching as a five-year contract on the Consent Agenda will not lend itself to much discussion by the City Council.
According to draft contracts and related documents received in response to a public records request, the city has been quietly negotiating with American Traffic Solutions (ATS) since at least as far back as April of this year. Those negotiations have continued under two separate one-month extensions with no public notification since the contract expiration date of Sept. 30, and were only exposed after the quiet negotiations were brought to the attention of the media.
Code Enforcement Director Mike Rhodes uses slanted safety claims and crash reduction statistics in an attempt to justify this huge expansion and extension of the city's red-light camera program in a memo to Purchasing Manager David Billingsley. Specifically, he states that "from 2009-2013, there was a 65 percent reduction in the number of accidents at the monitored intersections." This claim cannot be trusted, because the city doesn't even have the correct number of red-light violation crashes listed on the Orlando STOPS website.
According to a public records request response, the city is including violations of Florida Statute 316.074, which over-inflates the total because the statute includes all traffic control devices — including signs. A crash caused by someone traveling northbound on Mills Avenue while making a left turn on to Colonial Drive while the light is green would erroneously be included in the city's total because there is a "No Left Turn" sign there. The correct number according to electronic crash data received directly from the DHSMV is 268 or less, not "429 or more."
Additionally, if there truly were reductions, did they have anything to do with traffic volume changes or engineering countermeasures such as an increase in the all-red clearance time from one second to two or more seconds?
Rhodes also writes in the memo "during the same period, 91 percent of drivers ticketed did not commit a repeat offense." That sounds great, but it is essentially meaningless from a safety standpoint because it only includes this municipality. We have more than a dozen jurisdictions in Central Florida using red-light cameras; vehicle owners have routinely been cited more than once in multiple jurisdictions.
Additionally, many are visitors to the area and don't return again, which further skews that statistic.
Rhodes further attempts to justify the expansion and extension by stating "over the last year, the number of red light violations decreased by an average of 28 percent per approach." This is quite a dubious claim, because according to the city's "Location Performance Summary" reports, 20,335 violations were issued in FY13-14. In FY14-15, 24,691 violations were issued — an increase of 21 percent. Some approaches experienced increases while others decreased.
Finally, it is difficult to comprehend why the city would want to bring its current number of red-light cameras up to 52 from 22, also while adding and testing multiple types of other photo-enforcement during a time when there are pending class-action lawsuits against ATS and jurisdictions including Orlando for operating their red-light camera programs in an illegal manner.
David Shaw is a financial analyst in Orlando, and an watchdog of municipal use of  red-light traffic cameras.