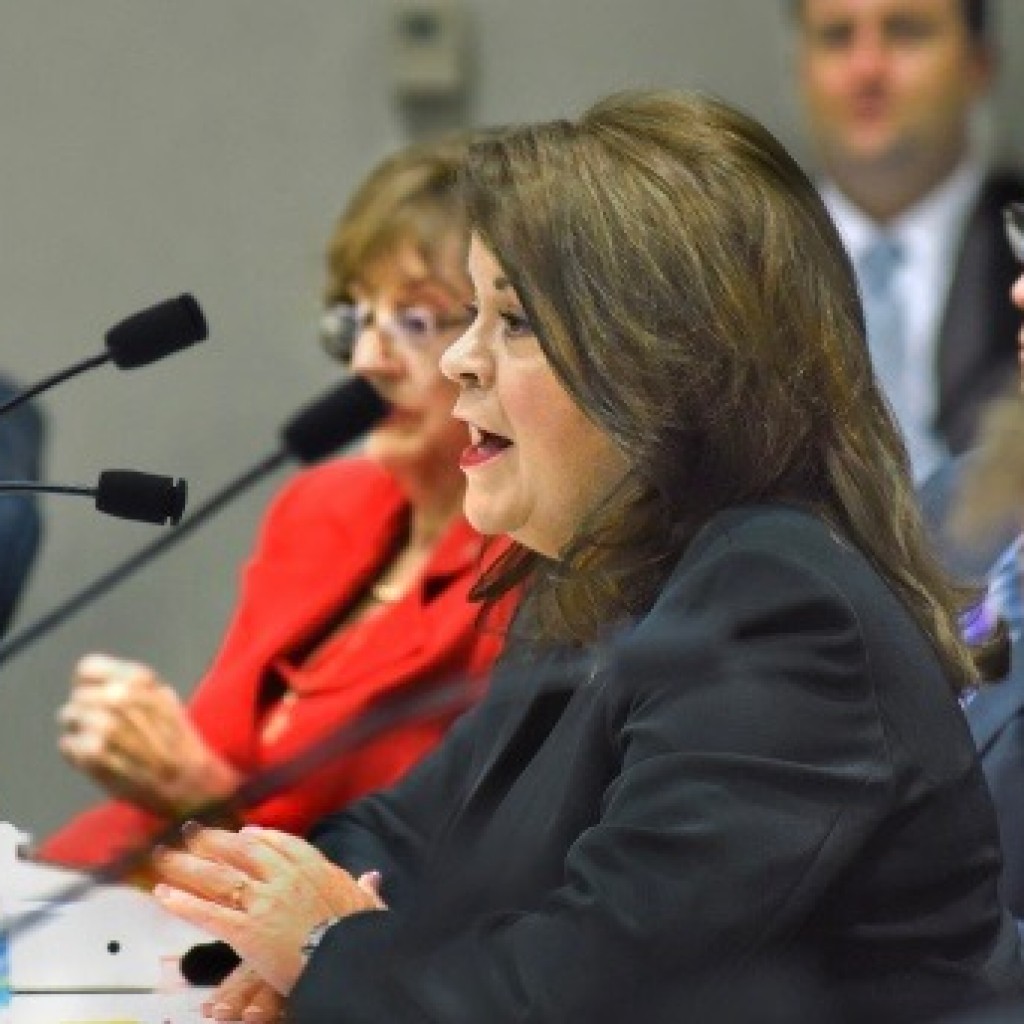 A House bill aimed at overhauling and streamlining the state's alimony rules cleared its first panel Wednesday, despite a retired judge telling lawmakers "bad things are going to happen to nice people" if the measure becomes law.
The Civil Justice Subcommittee OK'd the bill (HB 455), sponsored by Republican state Rep. Colleen Burton of Lakeland, along party lines.
It's the third time in recent years the Legislature has attempted to change Florida's alimony law.
Pitted once more against each other are ex-spouses – largely men – who say "forever alimony" isn't fair, and their former mates – mostly women – who counter that they shouldn't be penalized for having trouble re-entering the work world because they stayed home to raise children.
Among other things, Burton's bill "effectively end(s) permanent alimony" by limiting judges' discretion in awarding alimony after a divorce by providing a preset formula for how much an ex-spouse should get and for how long, according to a staff analysis.
That caused retired Circuit Judge Robert M. Evans of Orlando, who said he had presided over about 25,000 divorce cases, to say the bill has "fundamental flaws that are going to hurt real people." A representative for The Florida Bar's Family Law section, however, said it supports the legislation.
It also allows for retroactive modification or ending of alimony, something that forced Gov. Rick Scott to veto a similar measure passed by lawmakers in 2013, saying it "could result in unfair, unanticipated results."
"Current Florida law already provides for the adjustment of alimony under proper circumstances," Scott wrote in his veto letter. "The law also ensures that spouses who have sacrificed their careers to raise a family do not suffer financial catastrophe upon divorce, and that the lower-earning spouse and stay-at-home parent will not be financially punished."
That's the circumstance of Ann Dwyer, a 70-year-old Longwood resident who testified against the bill.
Dwyer told lawmakers she now has to work three part-time jobs in addition to her permanent alimony checks to make ends meet because she doesn't get enough in Social Security, which is based on lifetime earnings.
Cynthia Wheeler, a nurse from Palm Beach County, went further, calling the measure "disgusting" and saying it would "put people under bridges."
On the other hand, activist Larry Rutan of Florida Family Law Reform, told the panel that "for too long, men and women (who are) income providers have been strapped with carrying the load for both themselves and their exes."
Both sides in a divorce need to pull their weight equally, he said: "The only people who would complain about this are people who want income with no work."
As Burton told reporters after the meeting, "The bill doesn't provide certainty, but guidance, which would be helpful to every family going through a divorce proceeding … It's intended to help in what is a very difficult situation for families."
"Divorce is never easy," but both sides should be able to walk into a courtroom knowing what the rules are, understanding that the judge makes the final call, she said.
Her bill does not contain equally contentious child-sharing provisions pushed in a bill (SB 250) by state Sen. Tom Lee, a Brandon Republican.
His measure, which has not yet had a hearing, creates a legal presumption that "approximately equal time-sharing with a minor child by both parents is … in the (child's) best interest," for instance.