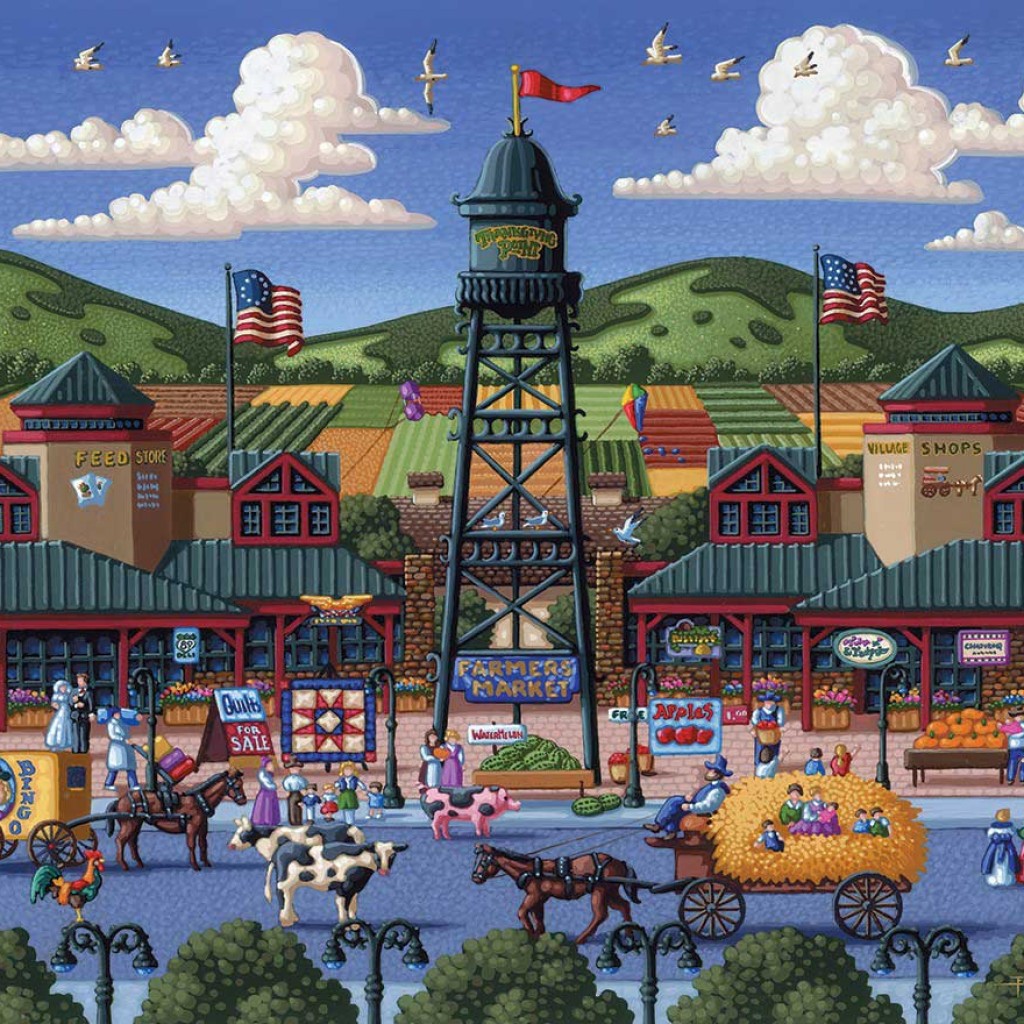 corbellaWith all the talk of beleaguered immigrants seeking refuge in America, the true meaning of Thanksgiving is all too poignant this year.
We've all seen the words "turkey" and "lobbyist" in the same sentence before. But, more than likely, this referred to the role of special interests in securing political pork for clients. Indeed, Florida's political process has its own special "turkey day" which falls after each legislative session, before the governor gets to the bulk of budget signings and vetoes. We have Florida TaxWatch to thank (or chide) for that.
But today, in honor of Thanksgiving, we bring to you a different look at turkeys and lobbyists — namely, those individuals and organizations whose work helps ensure the very things that define this holiday.
In Florida, Turkey Day likely begins with Publix, a cultural staple in the Sunshine State – and in Florida politics. The grocery-store giant employs Floridian Partners for its contract lobbying, enjoying the able representation of Jorge Chamizo, Charles Dudley and Teye Reyes, plus its in-house rep Lindsey Napier.
Nationally, however, Publix is also a significant political presence. Publix has so far spent $320,000 for federal lobbying, the bulk going to Washington, D.C.-based firm McBee Strategic Consulting. The store "where shopping is a pleasure" gave $737,420 to political candidates during the 2014 election cycle, and spent $250,000 on lobbying. These figures are down, however, from its peak 2012: $1.2 million in political contributions and $470,000 on lobbying. (Not to mention those adorable pilgrim salt and pepper shakers!)
Of course, the national food industry has lots of cooks in the political kitchen, too. The Grocery Manufacturers Association is their main political vehicle, and it drives fast and furious in Washington.
The group spent $14.3 million on lobbying in 2013, mostly to Republican candidates and groups, ranking number 16 of all lobbying organizations nationally.
Quaker Foods & Beverages is represented in Tallahassee by Capitol Insight firm led by former House Speaker Dean Cannon while Kraft Foods – no doubt on many Turkey Day tables along the state, if not in the original packaging –  retains the services of Gary Rutledge, Stephen Ecenia, Michael Barry, Jon Costello and the rest of the team at Rutledge Ecenia.
Nationally, Kroger is one of the biggest suppliers of canned foods. During the 2014 election cycle, this food giant gave $109,880 in political contributions and spent $350,000 on lobbying. Even Campbell Soup Company lobbies: in 2013 it spent $580,000 on these activities.
Tyson Foods rang in far higher in 2012, spending $1.9 million on lobbying, and contributing another $373,761 to political candidates.
The United States is the world's largest turkey producer. In fact, Americans consume more turkey per person than do residents of any other country — to the tune of about 16.4 pounds per person, per year.
While Butterball and Jennie-O – the largest domestic sellers of turkey foodstuffs – aren't very active on K Street or Adams Street, nor is Bruce's Yams, the Diabetes Research Institute Foundation is. They trust Ron Book and his team of Rana Brown and Kelly Mallette with their Tallahassee business. The American Association of Diabetes Educators, for its part, retains the services of Melanie Bostick, Jennifer Green, and Thomas Hobbs of Liberty Partners of Tallahassee.
In Florida, turkey comprises a small portion of overall poultry and egg production – just ask Sen. Wilton Simpson, the Senate's very own chicken man.
The Florida Farm Bureau nonetheless has a strong presence in state policymaking. The FFB works with lobbyists Adam Basford, Frank Matthews and Robert Lance Pierce in these efforts — often aligned alongside the Florida Fruit & Vegetable Association's H.F. Calhoun, III.  James Trafton represents the Florida Farm Bureau Insurance Company along related lines.
Food, though, is just one piece of the Thanksgiving experience. Black Friday, once just a day, has inched into a week- to month-long experience for shoppers. Leading the retail interests' charge in Florida is the Florida Retail Federation, which stands 11 strong in its lobby corps. Randy Miller, James P. Miller, Samantha Hunter Padgett, Richard McAllister, Melissa Joyner Ramba, and John A. Rogers make up their in-house team, working with contract lobbyists Travis Blanton, Jon Johnson, Amy Christian, Darrick McGhee of Johnson & Blanton to achieve Tallahassee synergy.
Wal-Mart is always a force to be reckoned with — both in terms of Black Friday traffic and political prowess in Florida. The retail giant's lobby team of includes Billy Rubin, Heather Turnbull, Melissa Akeson of the Rubin Group and Michael Corcoran, Jeff Johnston, Michael Cantens, Matt Blair, and Amanda Stewart of Corcoran & Johnston.
Of course, the Wednesday before Thanksgiving is among the busiest days in terms of U.S. travel. Hopefully you're not departing from Tallahassee "International" Airport, but you might be flying U.S. Airways, in which case you're flying with an airline with good taste in influencers. None other than Paul Bradshaw, Jim Smith, David Browning, Chris Dudley, Electra Bustle and the rest of the pros at Southern Strategy Group.
While home-cooked meals and 4 a.m. Black Friday excursions at the local mall may be the norm for some, many others travel for the holiday — and still others enjoy the expert cooking of professional chefs who offer Turkey Day spreads galore. The Florida Restaurant and Lodging Association brings an A-List of lobbyists to its efforts, including Jim Daughton, Jeff Hartley, Aimee Diaz Lyon, Steve Metz, Andy Palmer, Warren Husband, among others.
No, they're not the Native Americans early colonial subjects met at Plymouth Rock, but the Seminole Tribe of Florida and Poarch Creek interests play a substantial role in guiding the Florida political process as well, particularly when it comes to gaming. The Seminoles employ some 13 Tallahassee lobbyists, namely Emily Buckley, Hayden Dempsey, Christoper Moya, and Barry Richard of Jones Walker; Gus Corbella, Hayden Dempsey, Barry Richard and Leslie Dughi with Greenberg Traurig; Eric Poole, William McKinley, Fred Dickinson, and Angela Dempsey of PooleMcKinley; and Charles Dudley with Floridian Partners, along with Screven Watson and Jack Skelding.
A Poarch Creek-led interest called PCI Gaming also enlists Southern for representation Tallahassee, led by David Browning and Chris Dudley.
If you're looking to make a difference for the less fortunate this holiday season, how about a visit with the good folks at Florida Association of Food Banks? The Ft. Myers-based charity organization is repped by Michael Cusick and Larry Williams in the Florida Capitol, so tell them "thanks" when you next see them in the Rotunda.
So, this year, as you enjoy the last few weeks of 2015, and keep  your distance from politics to focus fully on family, remember… your turkeys, shopping excursions and sweet potatoes have some hard-working folks behind them.