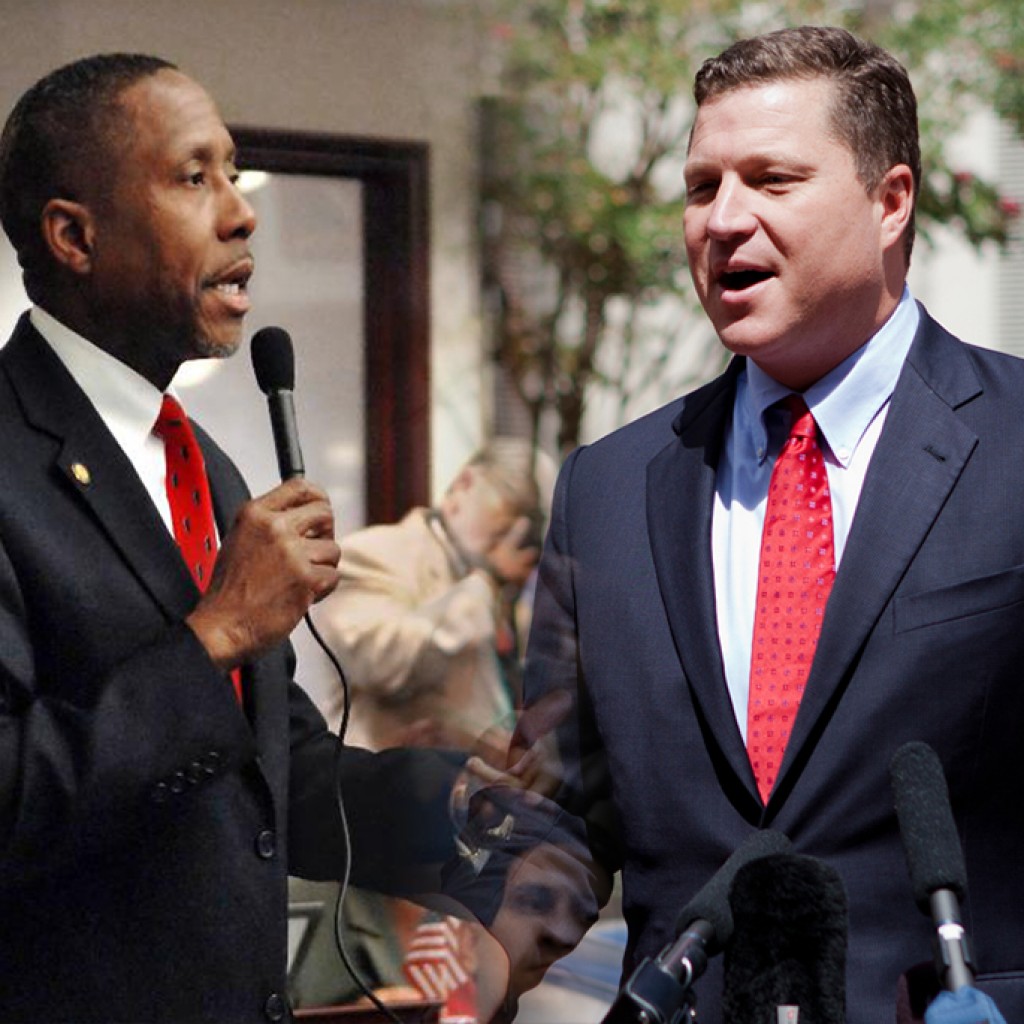 After the latest legal maneuvers by the plaintiffs in the state Senate redistricting case, Christmas has come early for state Sen. Jeff Brandes and state Rep. Darryl Rouson.
Hoping to "narrow the issues for trial," the League of Women Voters of Florida, Common Cause and the other plaintiffs withdrew two maps and submitted a new "corrected" map, after filing six versions of a redrawn district map last week.
In a notice filed by attorney David King, the plaintiffs backed down from a proposed African-American district in Hillsborough County that does not cross Tampa Bay into Pinellas County.
King's notice explained, "During the special session, members of the Senate and the public requested that the Legislature avoid crossing Tampa Bay in the remedial senate districts."
His clients then "prepared and submitted Alternative Remedial Senate Plans CPS-2a and CPS-2b, which contained a configuration of District 19 that was wholly within Hillsborough County and did not cross Tampa Bay."
And with that, all should be well that ends well in Pinellas County politics.
Just a few months ago, it appeared that Brandes would have to square off against fellow Republican Jack Latvala in a north Pinellas district, while Rouson would have had to run in either the Hillsborough-centric district or compete for a south Pinellas seat that was not drawn to ensure minority access.
Today, with this game of musical chairs coming to an end, it looks like there is a seat for everyone (which makes this writer, with ties to all three candidates, relieved).
Latvala is no longer in danger of losing in a primary to Brandes.
Brandes is much less likely to have to run in a seat a Republican can't win.
Rouson is again the front-runner to succeed Arthenia Joyner in the state Senate.
Of course, this is how things stand today. Much could still happen to change these situations.
The Florida Supreme Court could, despite the plaintiffs' withdrawal, redraw the state Senate map in a punitive way that scrambles the assumed lines of the Tampa Bay delegation. Even if it doesn't, it's likely Brandes still has to move a few blocks to run in the central Pinellas district. And Rouson still has a tough primary against fellow Democrat Betty Reed (and possibly Ed Narain) for the Joyner seat.
But all of that speculation is for another day, after the ink on the new maps is dry.
Today, it's Christmas come early for Jeff Brandes and Darryl Rouson.
Reporter Jim Rosica contributed to this post.