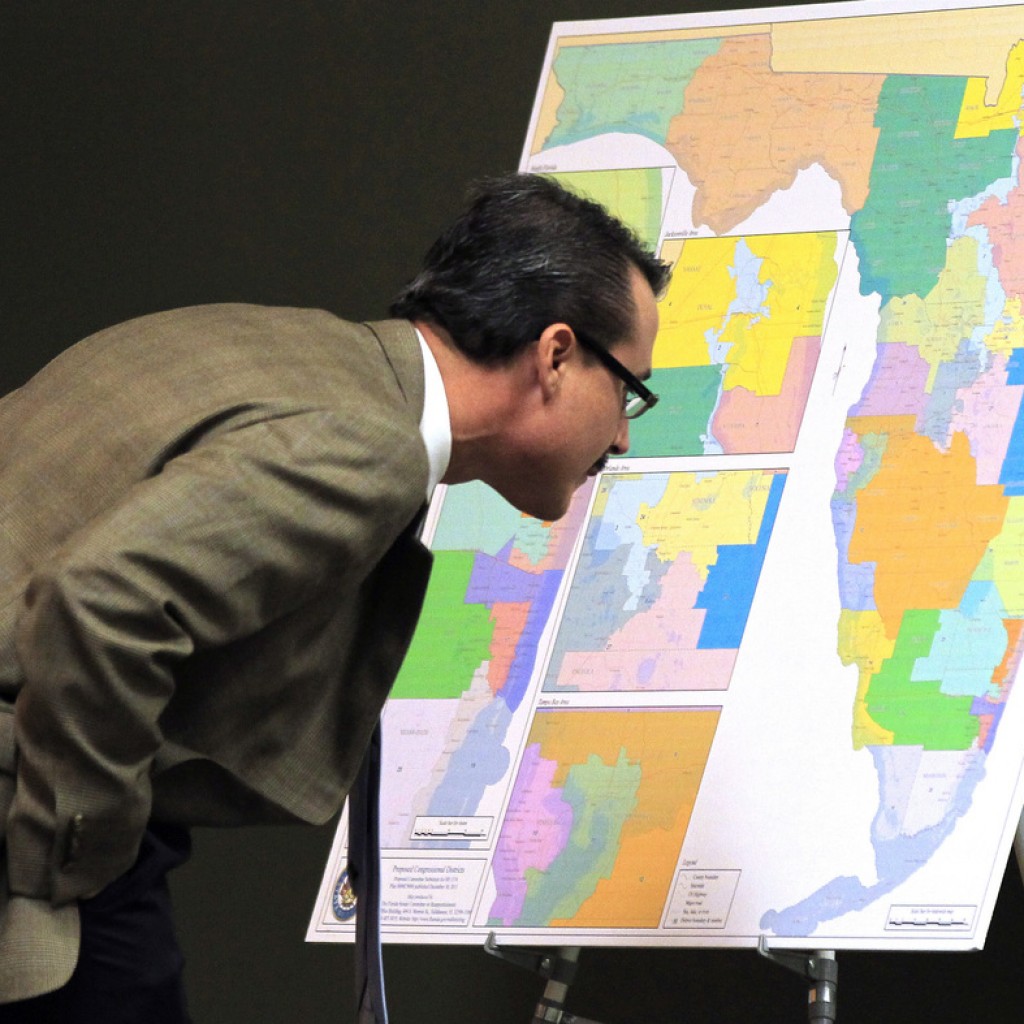 The plaintiffs in the state Senate redistricting case could call 21 witnesses – and possibly more – at this month's 5-day trial, according to filings in the case released Monday night.
The plaintiffs, including the League of Women Voters of Florida, released a list of five "will call" witnesses: State Sen. Bill Galvano, the head of the chamber's redistricting panel; redistricting staff director Jay Ferrin; two expert witnesses; and the plaintiffs' own mapmaker.
The filings were disclosed before a pre-trial hearing set for 1 p.m. Tuesday.
They also listed several 'could call' witnesses, including "paid Republican political operatives" Pat Bainter and Rich Heffley; Ferrin's predecessor as redistricting staff director, John Guthrie, now retired; and Republican Party of Florida consultant Frank Terraferma.
Also disclosed was a 410-item joint exhibit list with the Florida Senate, with letters, memos, voting statistics, various maps and draft maps, meeting transcripts, meeting packets and audio recordings of map-drawing sessions.
That was in addition to a 796-item plaintiffs' exhibit list that had still more information, such as emails, payment records from Republican party officials to consultants, and files from My District Builder, the Legislature's computer software to draw maps.
Several map files that were passing between Senate staff and Republican consultants in 2012 had unusual names, and a few that would raise eyebrows, like "18_BartowForever(JP).doj," "BBQ Pulled Polk Sandwich.kml," and "18_&_BarelyLegal(AK).kmz."
The plaintiffs also formally filed their four proposed maps to redraw the 40 senatorial districts. All of those maps contain a district that crosses Tampa Bay "in order to narrow the issues for trial and ensure that African Americans retain their ability to elect candidates" of their choosing.
In a separate but related case on congressional redistricting, the state Supreme Court ordered that Democratic U.S. Rep. Kathy Castor's district be redrawn so it did not "jump the Bay," or cross the water from Hillsborough County into Pinellas County to capture a Democratic voting base in southeast Pinellas.
Circuit Judge George Reynolds will consider the maps, hear witnesses and consider argument at a trial the week of Dec. 14. The Senate has turned in a remedial district plan that was a mash-up of two previous maps.
The plaintiffs had sued the Legislature, alleging the current Senate district map was rigged to favor Republicans and incumbents. The Senate settled the case by admitting fault and agreeing to redraw the lines with the House.
Both chambers, however, were at odds over the best way to do that and came to impasse during a recent Special Session, ensuring that the courts would have to figure it out.
Reynolds now must figure out a configuration that abides by the state constitution's Fair Districts amendments. They're aimed at ending gerrymandering, or the drawing of political boundary lines to benefit particular parties or people.
The Florida Supreme Court will have the final say on a new map of Senate districts.