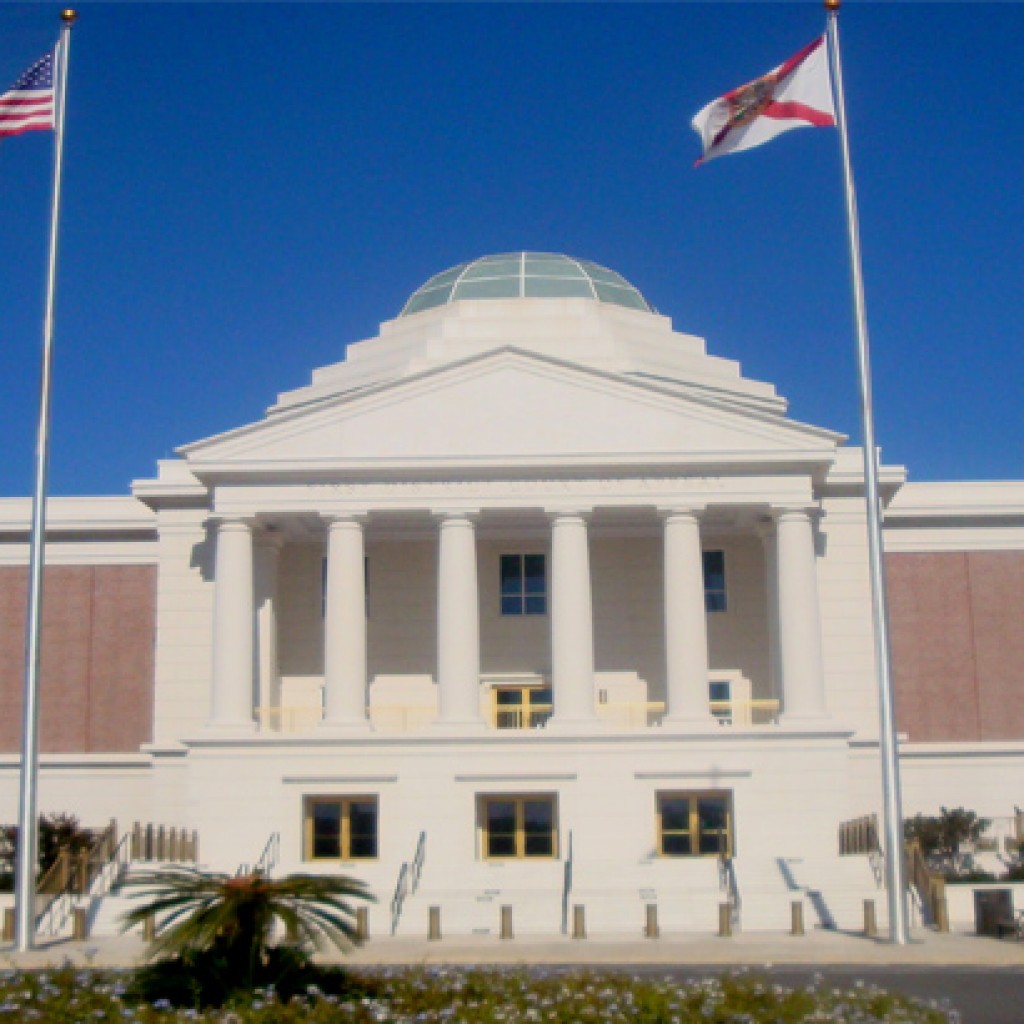 In a dual appellate-court smackdown Friday, Pinellas and Broward counties lost separate appeals against the Department of Juvenile Justice related to the state collectively overbilling counties as much as $140 million for juvenile detention costs.
In a 2-1 decision, a three-judge panel of the 1st District Court of Appeal acknowledged that the money due to counties was "a critical matter needing resolution sooner rather than later," but also said "it is not one for us to resolve in this appeal."
The dissenting judge, however, said repaying the counties "is squarely at issue in this appeal … and therefore we can and should resolve it now."
The "controversy" began in December 2009, the court notes, when the department set out "the state-county cost sharing framework for secure (juvenile) detention facilities in Florida."
Under a 2004 state law, counties pony up to house juvenile offenders before their case is handled in court. Afterward, the state pays for minors' incarceration.
In the case of Pinellas County, the state figured it owed a "credit" of more than $465,000, but then said the county would have file a "challenge" to get its money back.
The county filed a petition with the department, then subsequently learned of "additional credits," which increased the amount owed to almost $1.4 million, the opinion said. Broward county claims a $4.8 million credit owed.
An administrative law judge decided in August 2012 that Pinellas, Hillsborough, Santa Rosa and Brevard counties "had accepted the Department's adjusted amounts" but Broward, Miami-Dade and Hernando "were entitled to an accounting of (their) actual costs."
The department at first disagreed with the judge's decision, but later agreed to "reinstate the amount due to Pinellas County," the opinion said.
In August 2014, however, the department issued the equivalent of an oopsy, saying it had no money to repay Pinellas or others.
"No moneys were appropriated for Fiscal Year 2014/2015 to credit counties," the department said in an order. "Some counties continue to pursue credits or refunds for past fiscal years. Only the Legislature has the power to cure such complaint."
The Tampa Tribune reported this year that counties' lobbyists had tried to get reimbursement money in this year's state budget, but lawmakers decided to kick the funding question to 2016-17.
"Any action or inaction by the Department … is simply not ripe for our consideration in this appeal," said the majority opinion by appellate Judges Brad Thomas and Simone Marstiller.
Judge Susan Kelsey disagreed, saying "the judicial branch has the authority to order an executive branch agency to comply with statutes that require the expenditure of funds."
"The credit requirement is a legal obligation of the state," she wrote. "The burden is therefore on the Department, not the counties, to secure the means to comply with the Department's legal obligations."
A Pinellas County spokeswoman did not respond to a request for comment Friday afternoon.