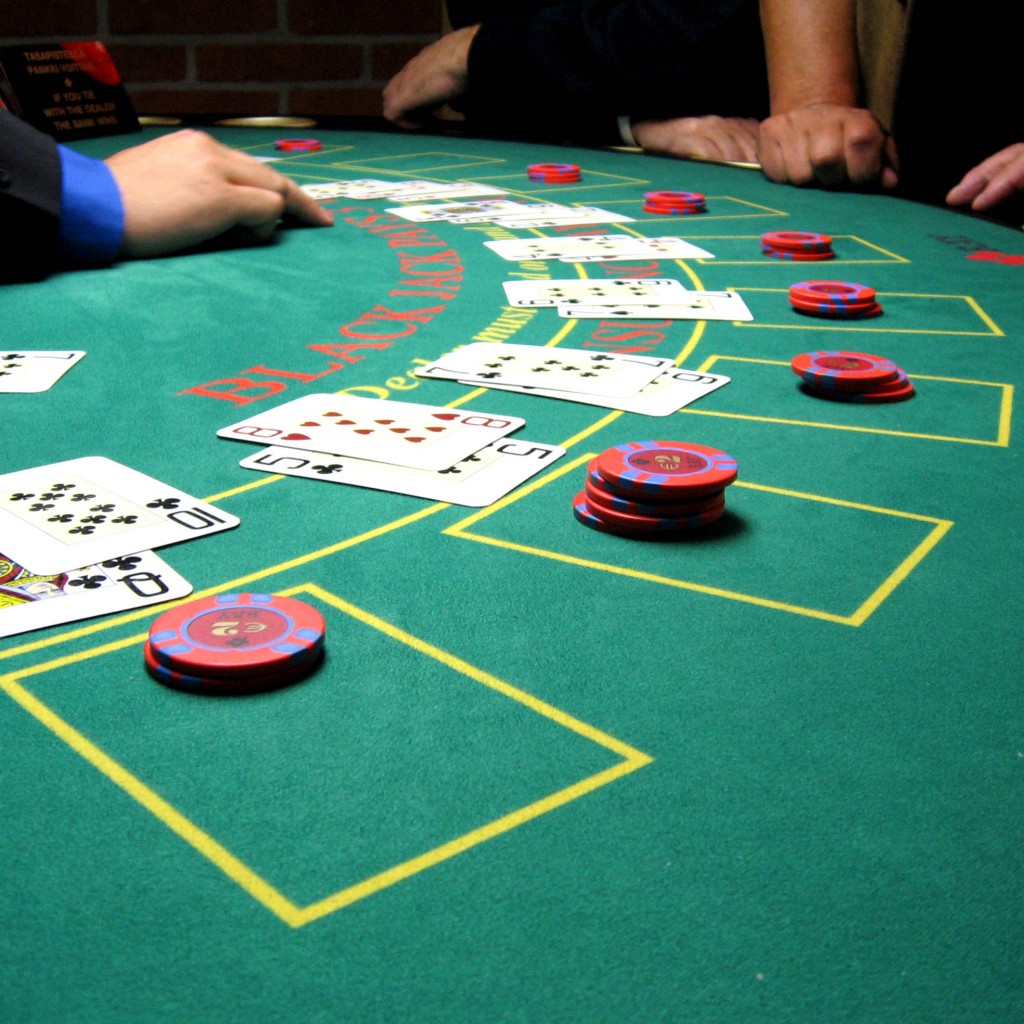 Gov. Rick Scott has finally struck a deal with the Seminole Tribe of Florida to allow it to continue offering blackjack at seven of its casinos in return for a $3 billion cut of the take over seven years.
Rather than an ending to months of negotiation, though, it's just the beginning of what could be an arduous journey.
The agreement, which Scott called the "largest revenue share guarantee in history," was released by the Governor's Office Monday night.
The new Seminole Compact must now be approved by the Florida Legislature and by U.S. Interior Secretary Sally Jewell, who will consult with federal Indian gambling regulators.
And many lawmakers, facing an election year with gambling interests in their own backyard, may blanch at what is essentially a 20-year lockout of anyone else trying to offer gambling play in the state. Others may falter at provisions that could ignite an explosion of expanded gambling.
Scott and the tribe also agreed to new limits on gambling, including a cap of 6,000 slot machines and 300 gambling tables per casino.
However, the document would also let the Seminoles add roulette and craps tables, as well as permit lawmakers to OK slot machines at the Palm Beach Kennel Club and allow blackjack at some South Florida racetracks "with some limitations."
"In its current form, this agreement would significantly expand gambling both on and off tribal property and we cannot support it," said John Sowinski, president of the No Casinos anti-gambling expansion group.
Sowinski said he'll be asking lawmakers to reject the deal or at least delete the provisions that he says expand gambling opportunities.
State Sen. Rob Bradley, chairman of the Regulated Industries committee that oversees gambling, said an as-yet drafted companion bill will actually allow for gambling contraction by using the new money to buy back existing gambling permits across the state.
In a letter accompanying the new compact, Scott mentioned Bradley and state Rep. Jose Felix Diaz, saying the deal "would not have been possible" without their negotiating help.
"I'm not a fan of expansion, either," Bradley said. "But this is a good, fair deal for the taxpayer that will provide money for health care, transportation, education and other core services, and I look forward to the next step" of getting it approved by the Legislature.
Bradley said the plan is to take up the agreement during the 2016 Legislative Session that begins Jan. 12.
The Tribe also agrees that the Florida Lottery can sell lottery tickets at gas pumps without violating exclusivity terms, and lawmakers can authorize "Internet gambling" without the Seminoles' objection.
They further agree to contribute $1.75 million yearly, up from The Florida Council on Compulsive Gambling and "maintain a voluntary exclusion list" of banned gamblers.  
House Republican Leader Dana Young of Tampa said she had yet to absorb all the provisions of the new deal, but warned "any time you pick winners and losers, it is a very heavy lift in the Legislature."
Last Session, Young pushed her own gambling overhaul legislation that would have allowed two destination resort casinos in South Florida, OK'd dog tracks to stop live racing but continue to offer slots, and created a statewide gambling commission.
Another component called for a constitutional amendment to prohibit new gambling in Florida, including introducing new kinds of gambling and adding to existing gambling, unless approved statewide by voters.
Young's concern was that Scott's deal favored tribal gambling at the expense of "the free market," she said.
In September, the Las Vegas Sands Corp. threw in the towel on its yearslong struggle to get a destination casino resort in Florida.
Nick Iarossi, the company's former lobbyist in Tallahassee, said the new compact isn't a finished product, but a "starting point."
"This is now the vehicle for legislators to determine what they want the gambling landscape to look like," he said.
Iarossi added: "It's easy to negotiate with two parties, now imagine having to do it with 160 parties" — the number of senators and state representatives in the Florida Legislature.
Jim Rosica and material from The Associated Press contributed to this report.