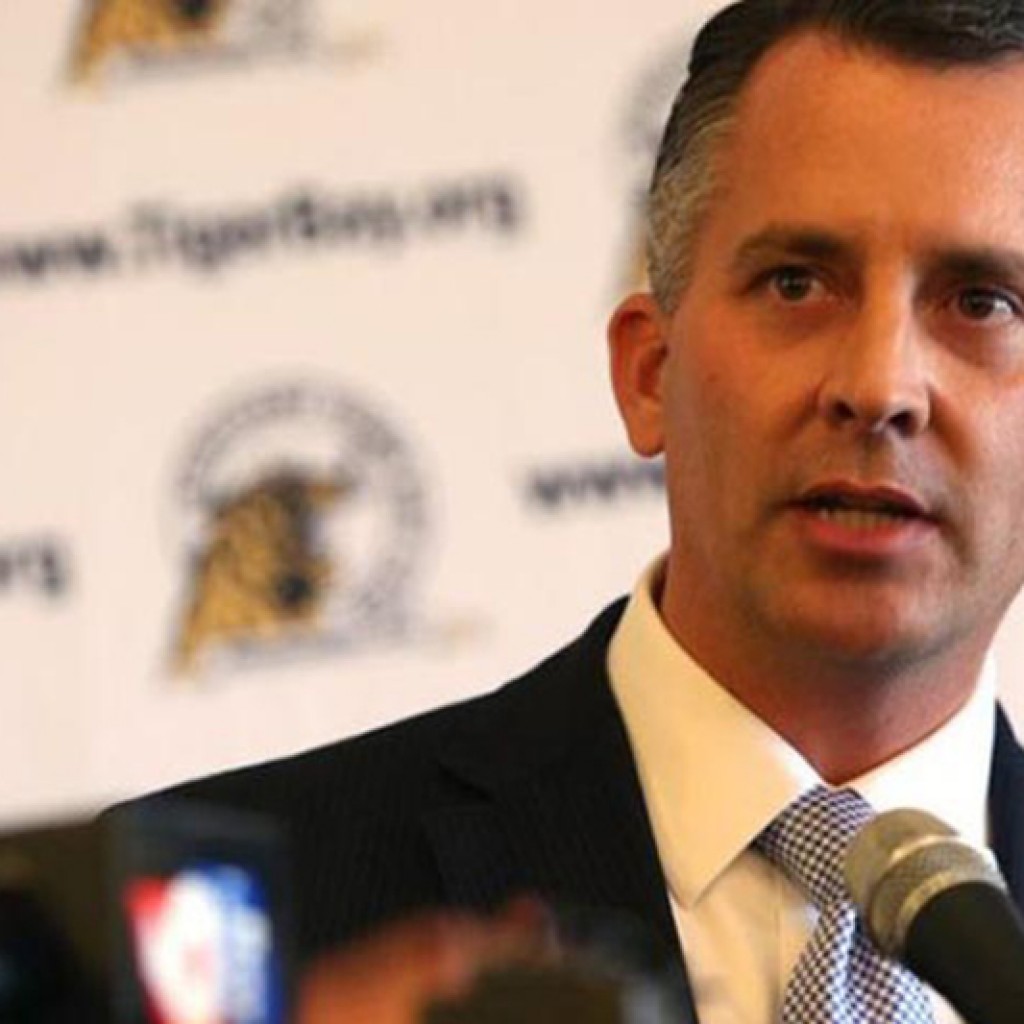 Pinellas County U.S. Rep. and Florida Republican Senate candidate David Jolly is calling on Donald Trump to quit his presidential bid after the GOP front-runner said all Muslims should be banned from entering the U.S.
"While ISIS is beheading innocent people for their religious practices, Trump is betraying our freedoms," Jolly said in a prepared statement issued early Tuesday "His brutal, bullying bigotry runs contrary to the very principles our forefathers fought so hard to defend. We are either a party of protecting the constitution and religious liberties or we're not. America should insist on a security test but never a religious test."
On Monday afternoon Trump called for the United States to bar all Muslims from entering the country until the nation's leaders can "figure out what is going on" after the terrorist attacks in San Bernardino, California.
Saying that "hatred" among many Muslims for Americans is "beyond comprehension," Trump said in a statement that the United States needed to confront "where this hatred comes from and why." He then read aloud from the statement at a campaign rally in South Carolina on Monday night.
Other Republican presidential candidates also condemned Trump for his incendiary comments.
"Donald Trump is unhinged. His 'policy' proposals are not serious," tweeted Jeb Bush.
"There are folks in this race who don't care about what the law says because they're used to being able to just fire people indiscriminately on television," responded Chris Christie. "So, they don't have to worry about what laws say or not say."
"This is reprehensible, prejudiced and divisive. @realDonaldTrump, you don't get it. This makes us less safe," tweeted Hillary Clinton.
In his statement, Jolly again called on Congress to debate and pass an Authorization to Use Military Force (AUMF) in the fight against the Islamic State.
"Our national security is the only lens through which we should make decisions regarding the destruction of terror," he said. "But we can do so without fundamentally abandoning our most basic tenets of religious freedom. I am a born-again Christian who opposes any religious litmus test that defies everything we believe in."
Jolly is running against Florida Lt. Gov. Carlos Lopez-Cantera, U.S. Rep. Ron DeSantis and former CIA contractor Todd Wilcox in the race to become the GOP Senate nominee in 2016. He is calling on "all candidates from across the country to join him in demanding Trump's withdrawal from the race."